Saffron Yogurt Sauce Chicken Pita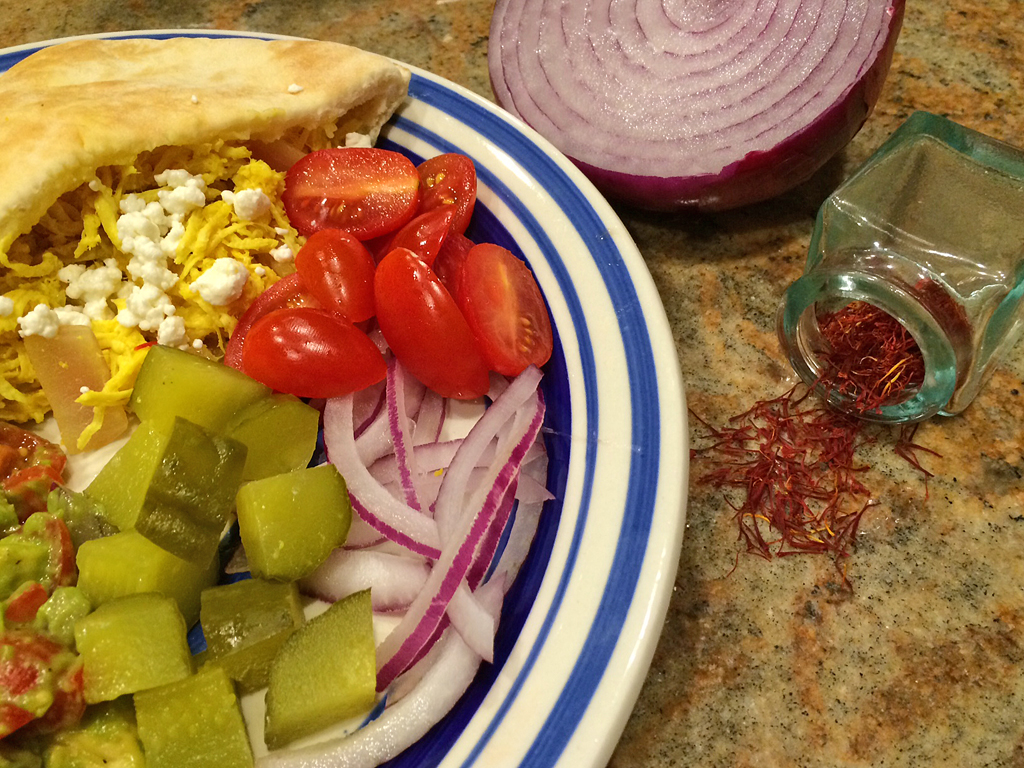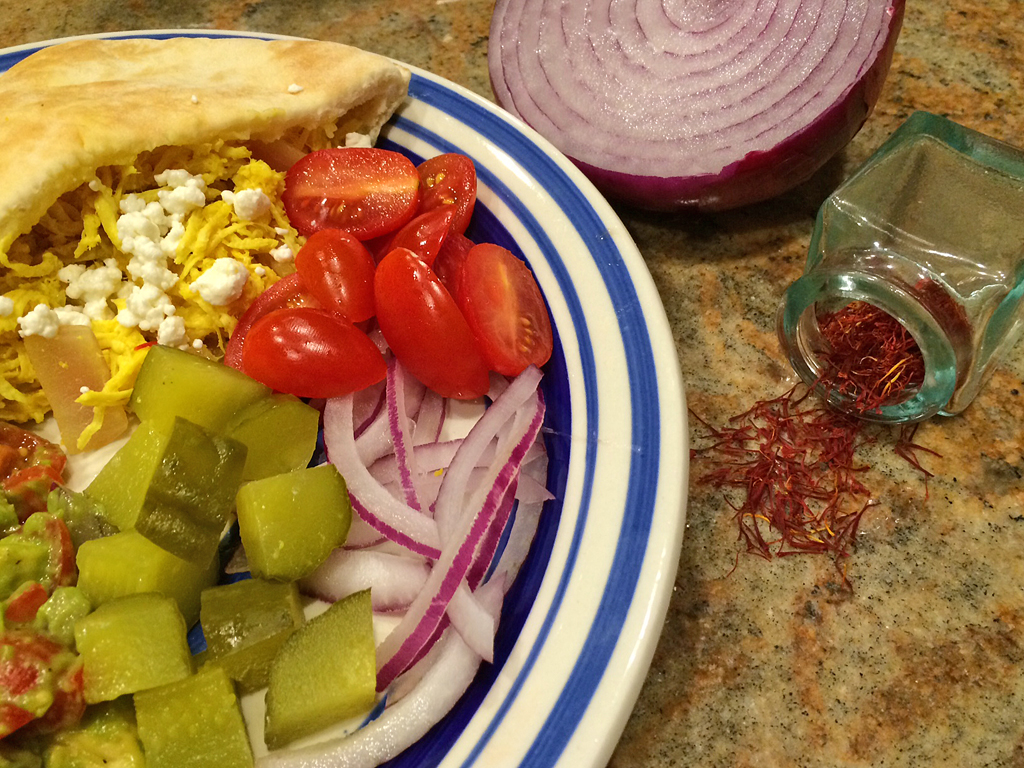 Saffron Yogurt Sauce Chicken Pita
August 28, 2015
In this recipe, the creamy saffron yogurt sauce combined with fresh pita, sweet cherry tomatoes, and cucumbers (I say they're better pickled...) will make you want to hop a plane to the Mediterranean. Greece is by far one of my favorite places to travel. The crisp, white buildings are a refreshing escape from "the real world". That being said, this recipe uses Greek influences to combine the unique flavor of saffron, the tang of Greek yogurt, and the melt-in-your-mouth bite of pita bread. These saffron yogurt sauce pita pockets can be topped with whatever you want --tomatoes, red onion, goat cheese, even pickles (my twist on the Greek cucumber).
Prep: 10 mins
Cook: 30 mins

10 mins

30 mins

40 mins

Yields: Fills 5-6 Pita Pockets
Directions
1Spray medium saucepan with cooking spray.
2
3Saute red onions over medium heat and cook until translucent, about 7-8 minutes.
4
5Add garlic powder and saffron powder. Stir to coat ovens and cook on low for 1-2 minutes.
6
7Add chicken broth and greek yogurt, stirring well.
8
9Simmer, uncovered, on low for 20-25 minutes or until liquid has evaporated.
10
11Let cool and serve inside pita pockets with red onions, tomatoes, pickles, and goat cheese.
0 Reviews