Lentil Casserole with Goat Cheese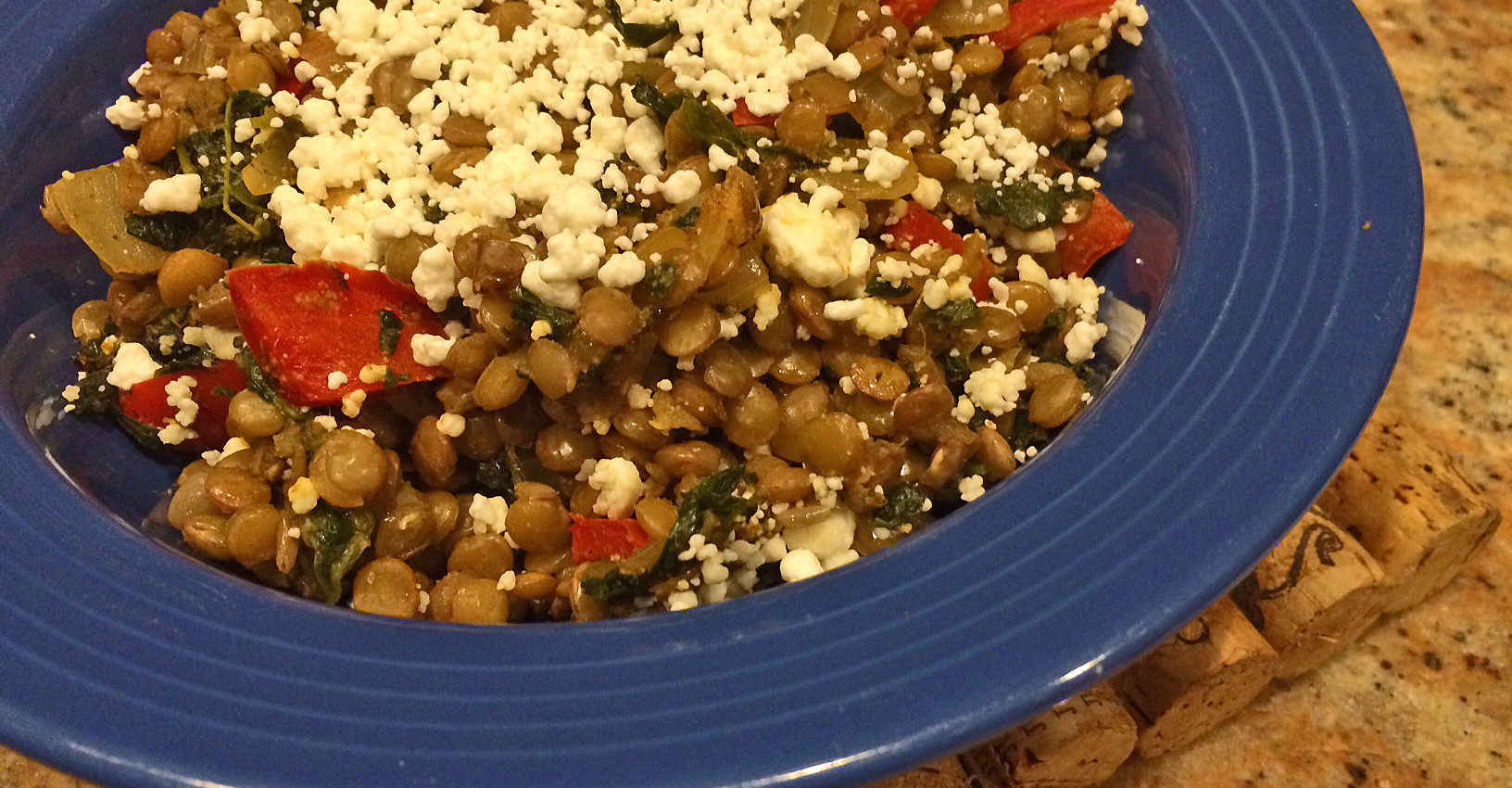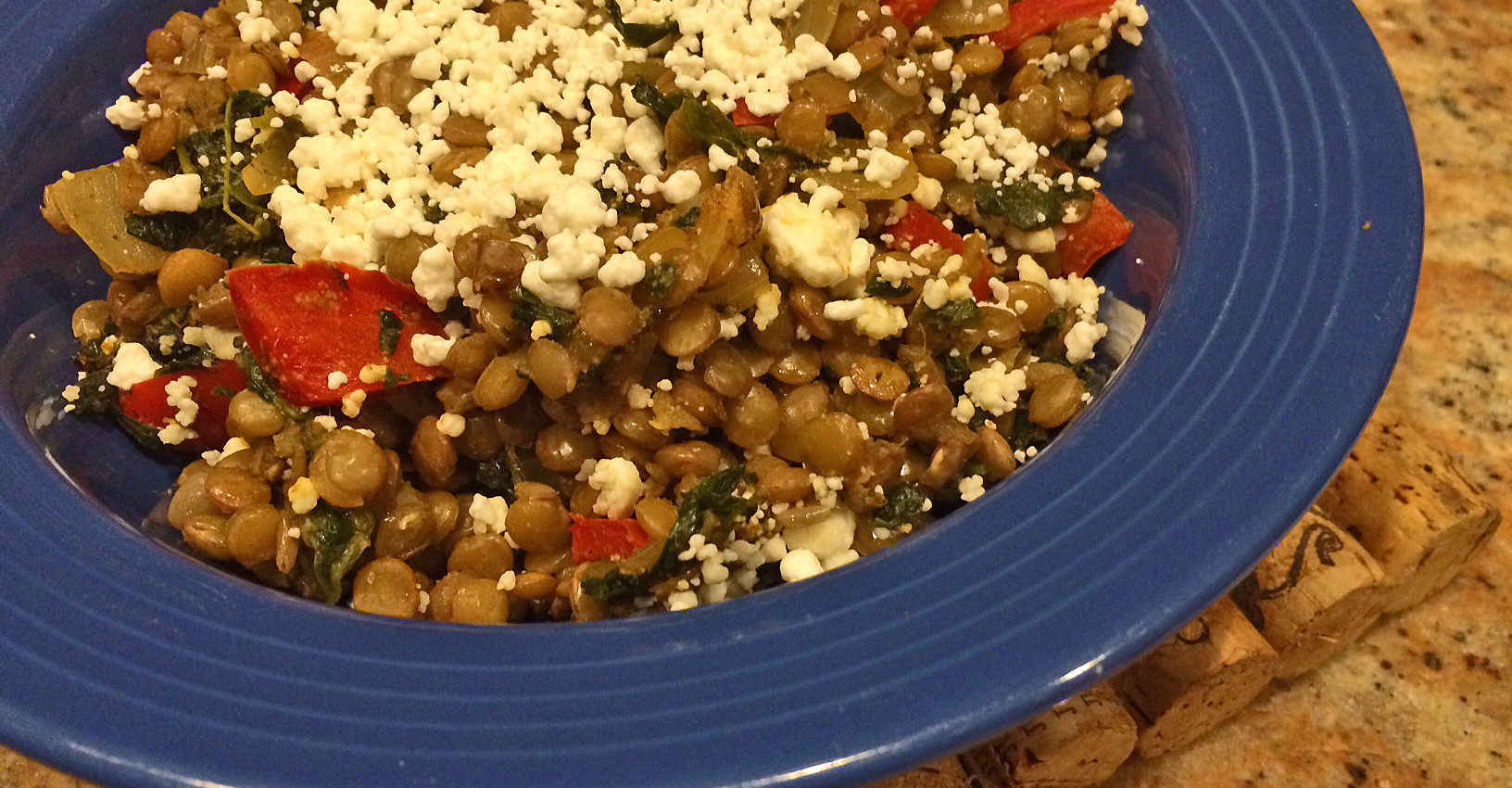 Lentil Casserole with Goat Cheese
October 8, 2015
This lentil casserole may just be one of the best vegetarian dishes I've ever made. To be honest, this was also my first time having lentils, which I must say was a pleasant experience. They offer a hearty, meat-like bite that most meat eaters will appreciate. The white wine offers a delicate depth to the casserole while a variety of veggies bring texture and a bit of healthy eating too. The goat cheese on top adds just the right amount of saltiness and creaminess this casserole deserves. Try this lentil casserole tonight and see if you like lentils as much as I do now...
Prep: 25 mins
Cook: 20 mins

25 mins

20 mins

45 mins

Yields: 3-4 Meal Servings
Directions
1In a medium saucepan, bring vegetable broth and white wine to a boil.
2
3Add lentils. Cook for 20-25 minutes or until liquid is gone. Set aside.
4
5Preheat oven to 350 degrees.
6
7Spray a medium saucepan with cooking spray.
8
9Saute onions, bell peppers and spinach until onions are clear.
10
11Spray an 8 x 8 baking dish with cooking spray.
12
13Combine lentils, onions, bell peppers, spinach, garlic powder and chili powder in dish.
14
15Top with goat cheese.
16
17Bake for 10-12 minutes or until cheese is melted.
0 Reviews