Eggplant Parmesan Casserole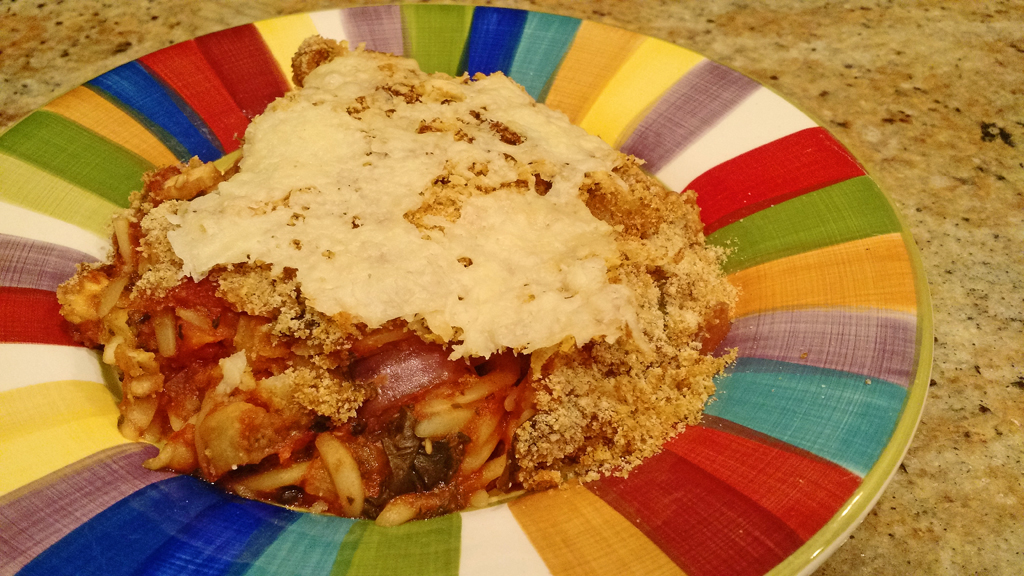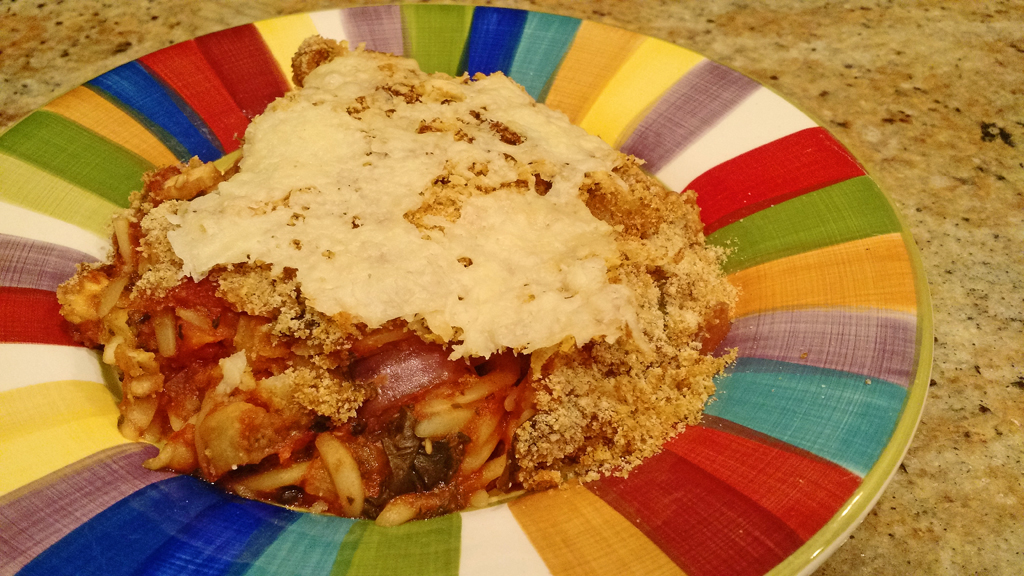 Directions
1Preheat oven to 350 degrees.
2
3Spray an 8 x 8 baking dish with cooking spray.
4
5In a medium bowl, combine tomato sauce, vegetable broth, basil, garlic, chili flakes, and white wine.
6
7In baking dish, combine orzo, eggplant, spinach, tomatoes, and red onion.
8
9Top with sauce mixture.
10
11Cover and cook for 1 hour.
12
13Remove from oven and increase temp to 415 degrees.
14
15Top with breadcrumbs and grated Parmesan cheese. Let cook, uncovered, for 15-18 minutes, or until golden brown.
16
17Top with the shaved Parmesan cheese. Enjoy!
18
19
0 Reviews