Arugula Salad with Ginger Peach Vinaigrette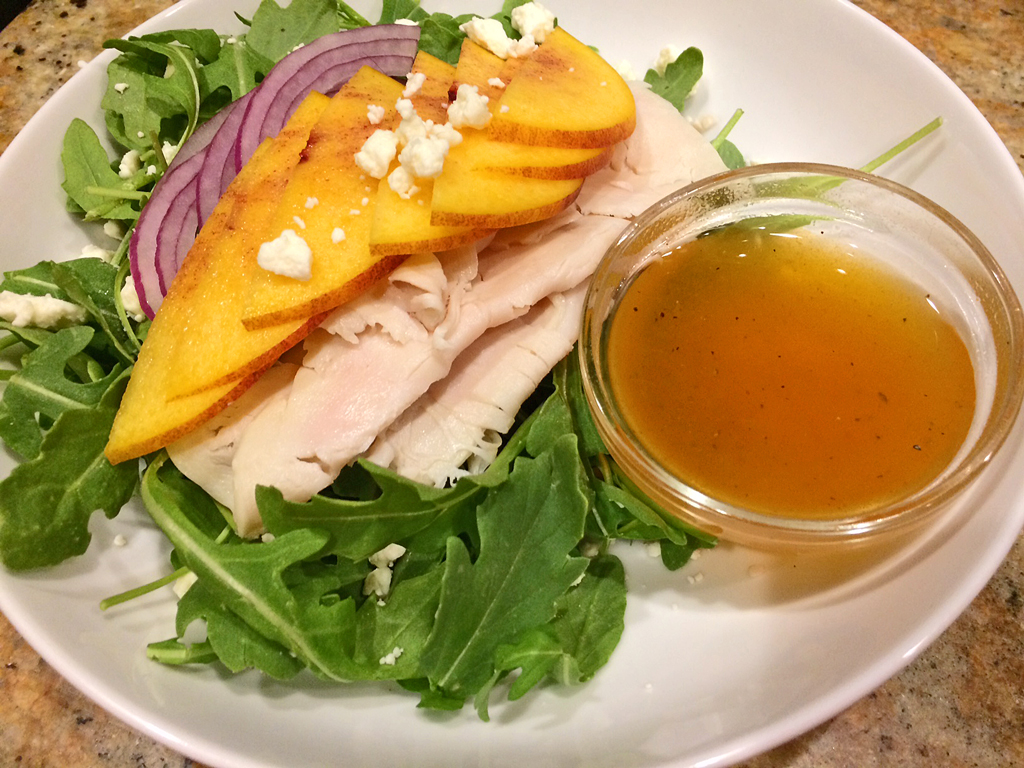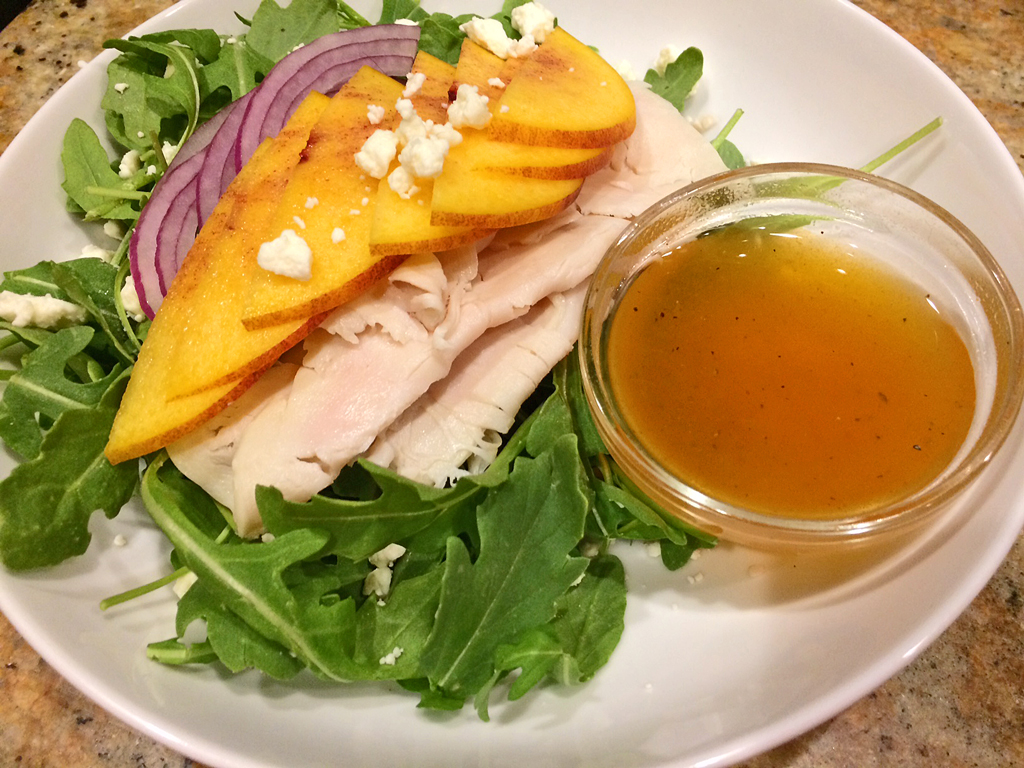 Arugula Salad with Ginger Peach Vinaigrette
October 8, 2015
This ginger peach vinaigrette is a bit on the tangy side, but, hey, that's how I like it! Arugula is a perfect nutty base to the sweet and succulent peaches. Turkey adds protein, red onions for color, and feta for some saltiness to round out this delicious salad. Albeit the true star of this dish is the dressing. The ginger peach vinaigrette was inspired by an organic apricot ginger jam I once had from a local fruit stand. It was delicious, I smothered it on everything. I loved the spicy ginger flavor combined with the sweet apricot and so I recreated it as a salad dressing with what we had on hand. The sriracha sauce adds an unexpected kick to a pretty sweet salad, if I must say so myself. Give it a whirl for lunch today!
Prep: 10 mins

10 mins

10 mins

Yields: 2 Meal Servings
Directions
1In a small bowl, whisk together peach jam, ginger powder, vinegar, and sriracha.
2
3In another bowl, top Arugula with fresh peaches, red onion, turkey, and feta.
4
5Toss with dressing. Feast!
6
7
0 Reviews