Simple Shredded Chicken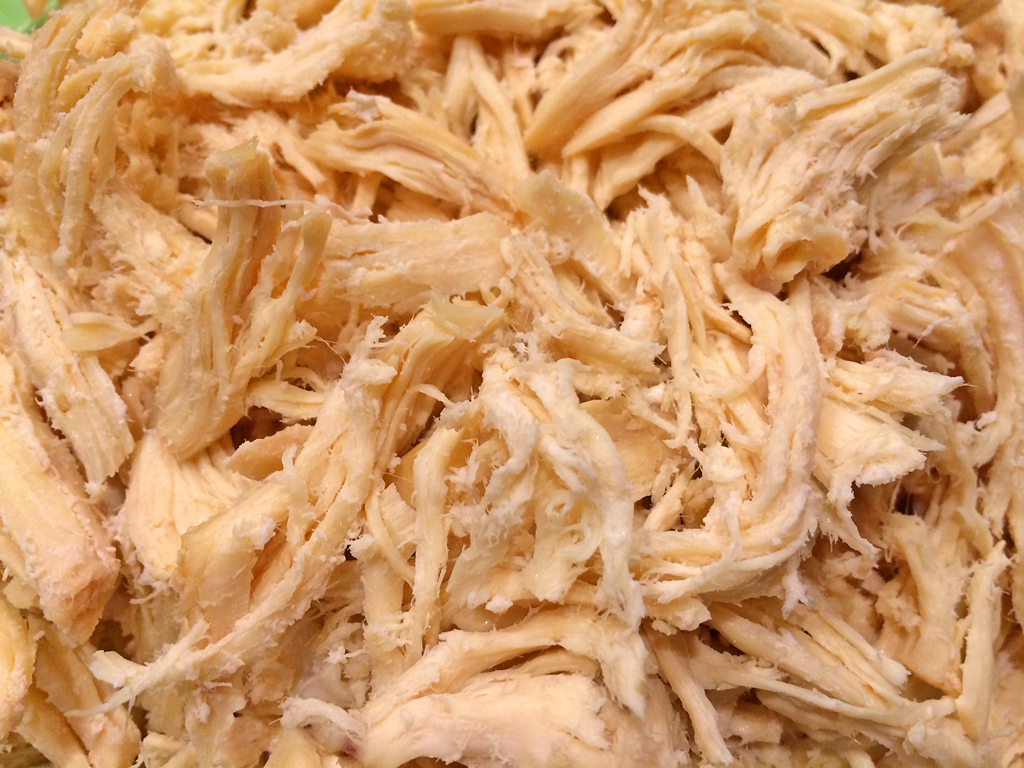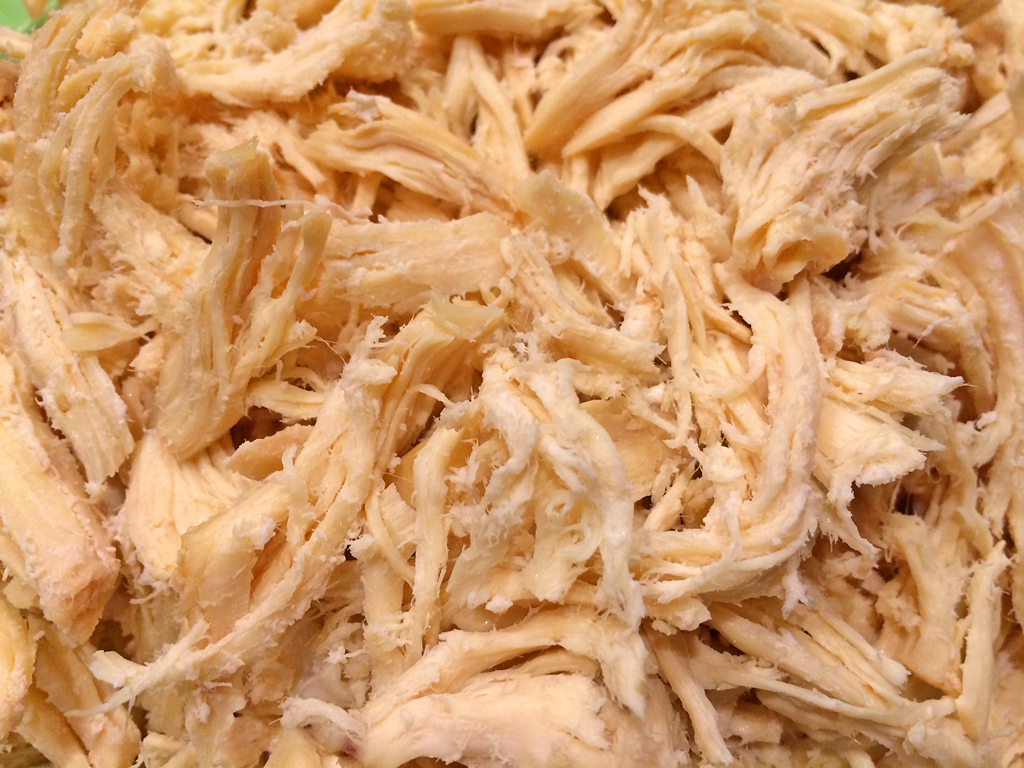 Simple Shredded Chicken
August 28, 2015
This simple shredded chicken is quite possibly one of my favorite things on Earth. This recipe is especially versatile across 1000s of recipes, regardless of origin. This chicken is simple with only bay leaves to flavor it. The real flavor comes later when you add it to your favorite recipe. Mix it with some salsa and make tacos. Add BBQ sauce and you have an awesome sandwich. Throw it on a salad. Toss it in soups. I almost always have this simple shredded chicken in my fridge (and/or freezer) for those lazy days when cubing chicken is just too much effort (you know what I mean...). I highly recommend you double, even triple, this recipe to make a backup supply.
Prep: 15 mins
Cook: 25 mins

15 mins

25 mins

40 mins

Yields: 5 1-Cup Servings
Directions
1Add fresh or frozen chicken breasts to a large saucepan.
2
3Cover chicken breasts with water so it is 1-2 inches above the chicken.
4
5Cook on medium-high heat for 20-25 minutes (fresh) or 50-55 minutes (frozen). Be sure chicken is no longer pink.
6
7Remove from water and let cool.
8
9Shred chicken with forks or get dirty with your hands and break it into shreds (*Using your hands is easier, in my opinion at least).
10
11Add to your favorite recipe or freeze for later use.
12
13
0 Reviews