Breakfast Chicken Cordon Bleu Bake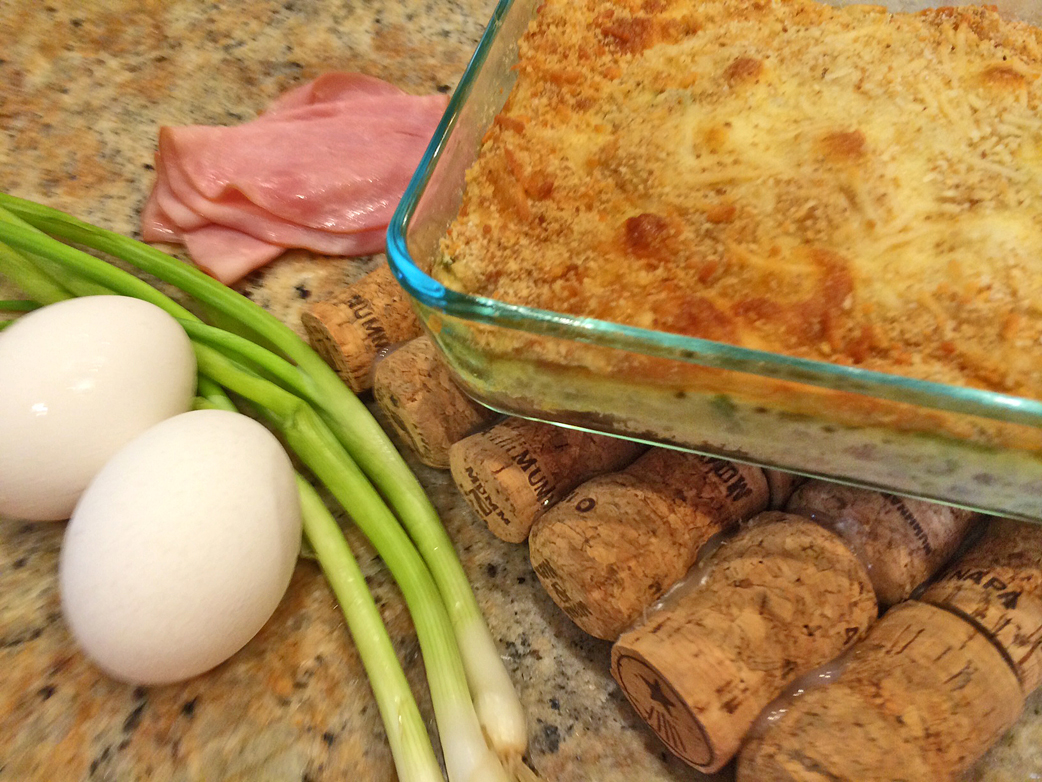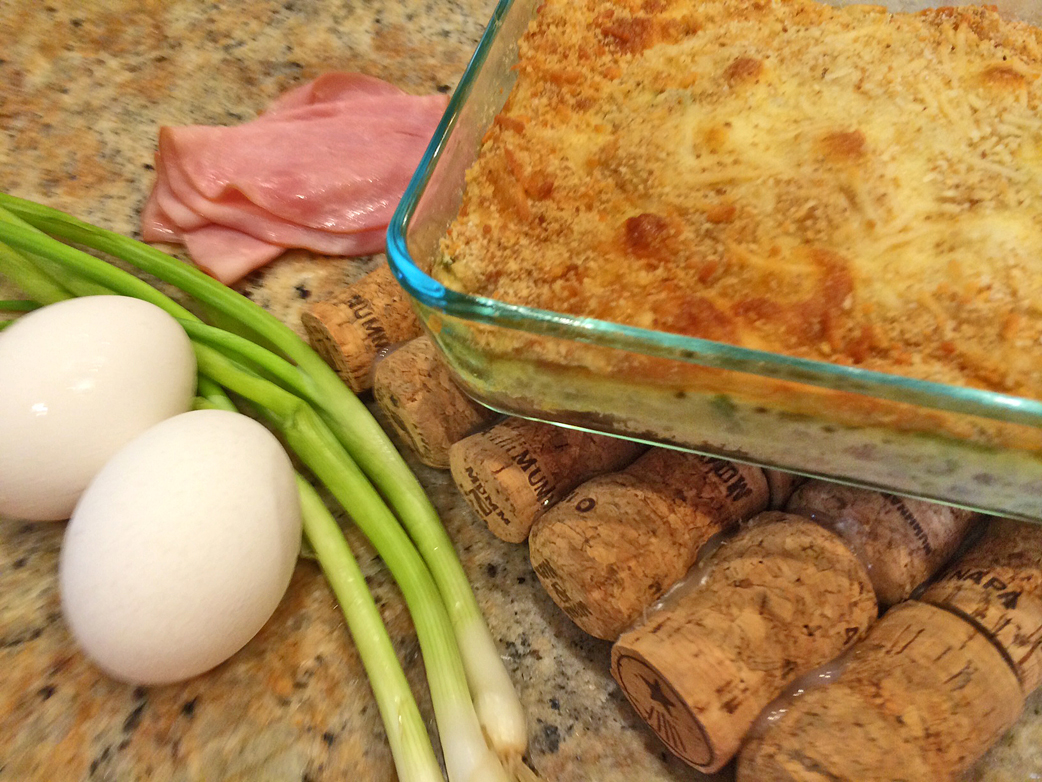 Breakfast Chicken Cordon Bleu Bake
August 29, 2015
This chicken cordon bleu bake is probably not one of my healthier dishes, but considering the dish that inspired it, that's not hard to believe. This egg casserole makes use of the traditional chicken, ham, and breadcrumb crunch of the original chicken cordon bleu without a heavy cream sauce or an absurd amount of cheese. Rather than Swiss cheese, I chose provolone for a slightly smoky hint that complements the saltiness of the ham and the earthy thyme flavor. I recommend this chicken cordon bleu bake for a lively brunch or breakfast as dinner recipe.
Prep: 10 mins
Cook: 40 mins

10 mins

40 mins

50 mins

Yields: 2 Main Servings
Directions
1Preheat oven to 350 degrees.
2
3Spray a 7" x 5" glass baking pan with cooking spray.
4
5Place shredded chicken, ham, and green onions into the dish.
6
7In a separate bowl, whisk together eggs, egg whites, salt/pepper, and thyme. Pour on top of chicken mixture. Top with provolone cheese and cover.
8
9Cook for 20-25 minutes until provolone cheese is just melted and eggs are set.
10
11While cooking, stir together breadcrumbs and parmesan cheese.
12
13Remove from oven, top with breadcrumb mixture.
14
15Cook, uncovered for an 15 minutes, or until top is golden brown.
16
17
18
0 Reviews