Healthy Sausage Pasta with Spinach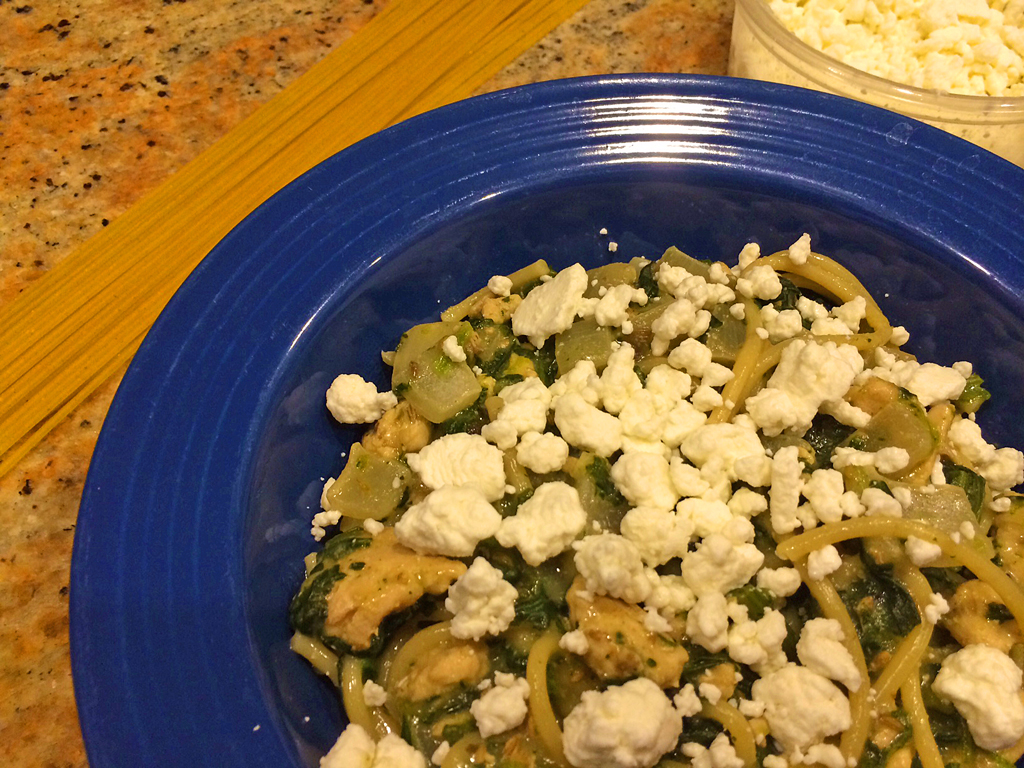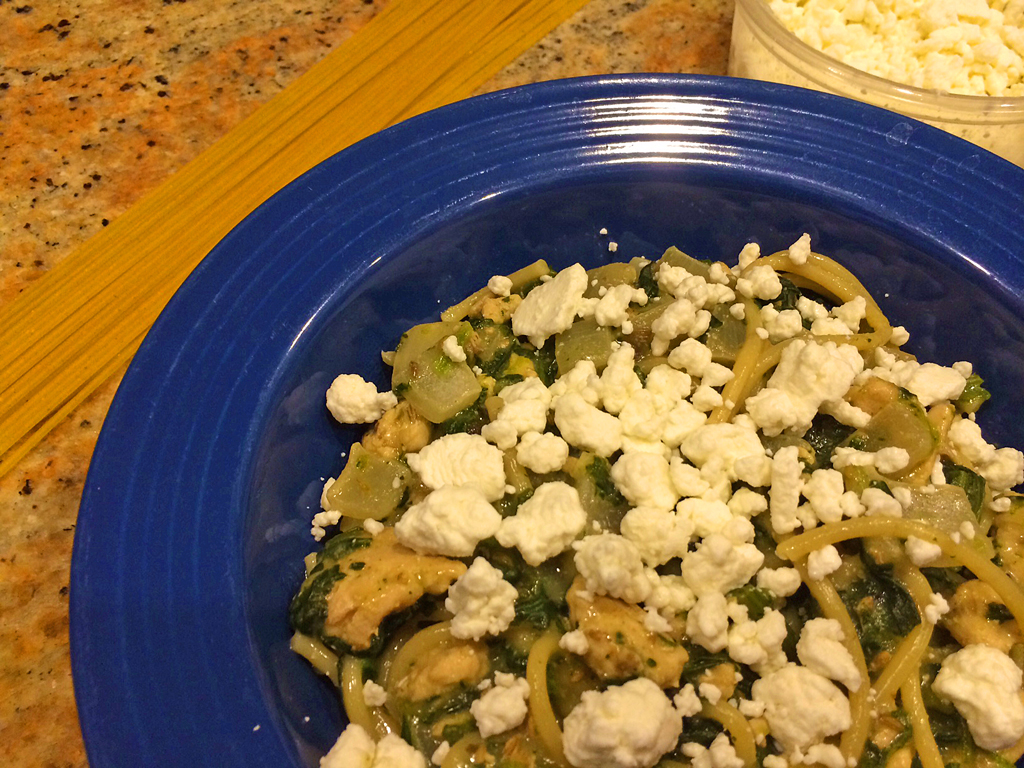 Healthy Sausage Pasta with Spinach
August 26, 2015
Healthy sausage pasta can be possible, if you're willing to try a few things. Cream of ________ Soups are a great way to add a bit of extra creaminess to a meal without much added fat. Make sure to buy the healthy request soups, if possible, to avoid an over abundance of sodium. In this recipe, the cream of mushroom allows the sausagey fennel taste to shine through making you think you're indulging when, in fact, it is ground turkey. A lot of people think ground turkey can be dry (especially the 99% stuff), but I find as long as it has enough liquid supporting it, it will turn out just fine. Give this healthy sausage pasta dish a whirl!
Prep: 10 mins
Cook: 45 mins

10 mins

45 mins

55 mins

Yields: 3-4 Servings
Directions
1Saute onions, turkey meat, and crushed fennel until turkey is white and onions are translucent.
2
3Add garlic, stir. Add chicken broth and cream of mushroom soup, stir (*pour the chicken broth in the soup can to help get the remaining bits of cream).
4
5Simmer, covered, for 20 minutes.
6
7Add al dente pasta, cook another 10 minutes on low.
8
9Top with goat cheese for extra creaminess!
10
11
0 Reviews