Chicken Moroccan Stew with Artichoke Hearts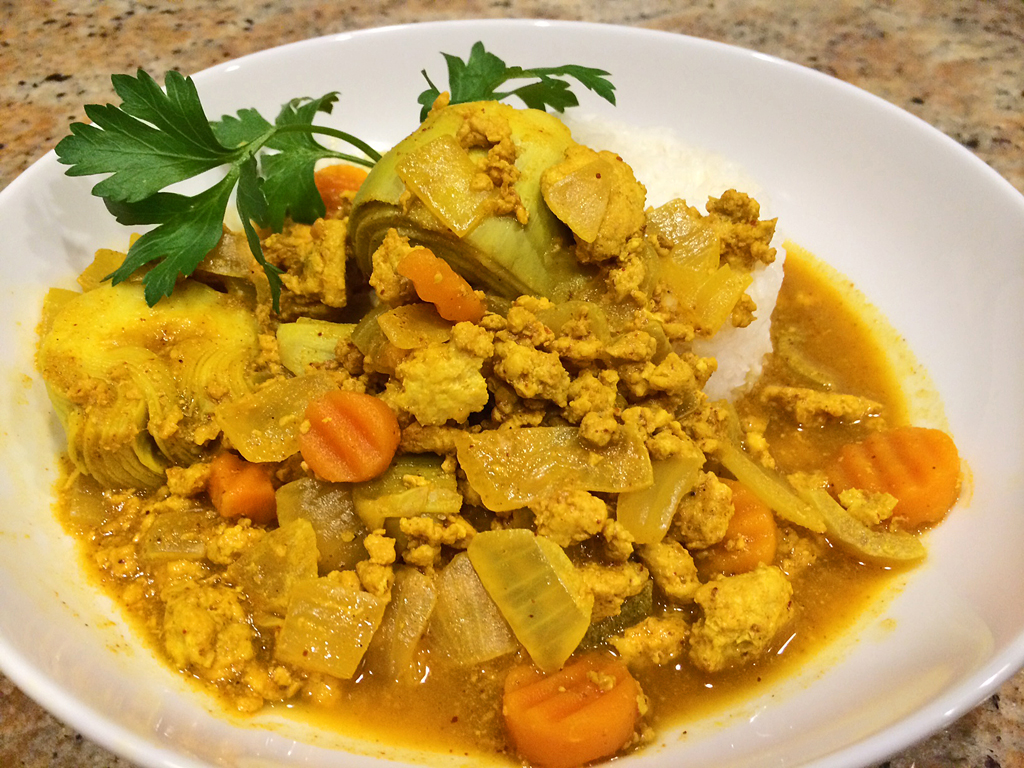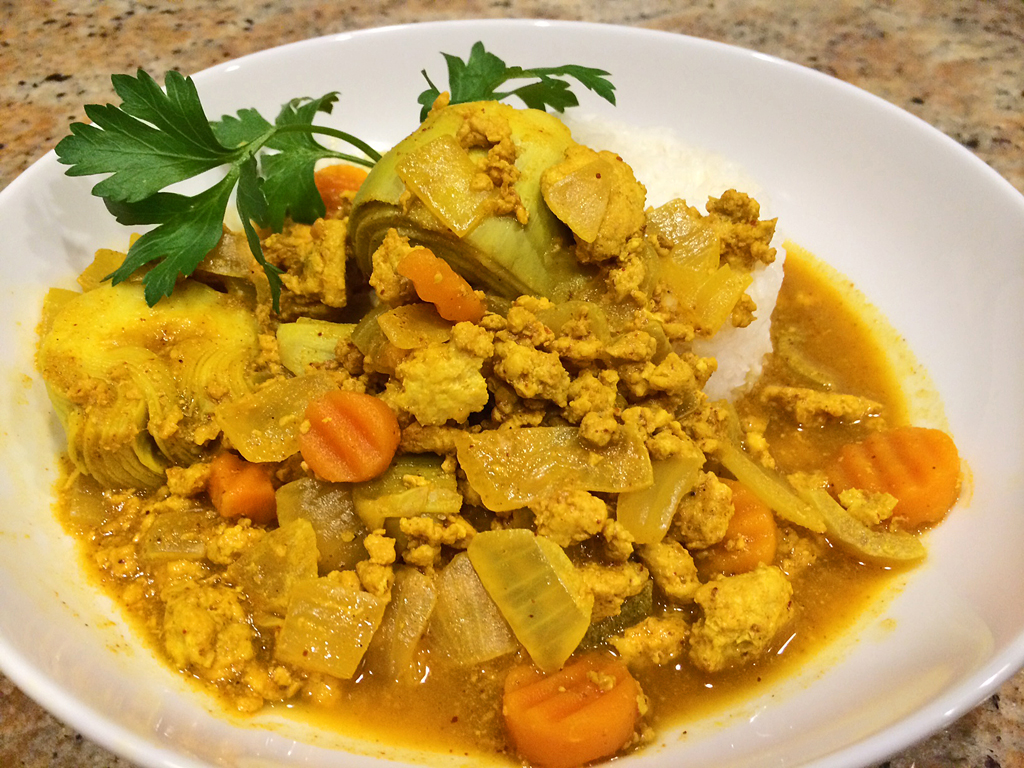 Chicken Moroccan Stew with Artichoke Hearts
http://josiart.at/rete/10781 September 30, 2015
http://lokoli.com/?rtyt=comment-rencontrer-un-mec-de-13-ans&c0f=6f This chicken Moroccan stew is sure to take you out of your culinary comfort zone. With the bright flavors of turmeric, coriander, and chili powder this dish is sure to make you think of Morocco. Morocco is in the upper North section of Africa just under Spain and Portugal (fun fact!). The artichoke hearts add a unique bite to this tasty chicken Moroccan stew.
Directions
1Spray large saute pan with cooking spray,
2
3Add onions. Cook until slightly clear.
4
5Add chicken. Cook about 15 minutes until cooked through.
6
7Add turmeric, coriander, chili powder, and garlic. Stir, cook for 1-2 minutes.
8
9Add lemon juice, broth, and carrots. Stir and cover.
10
11Cook, covered, on medium for 20 minutes.
12
13Cook, uncovered, on low for 30 minutes.
14
15Add artichoke hearts, cook for 10 minutes.
16
17Serve with rice.
0 Reviews