Baked Eggs in Muffin Tin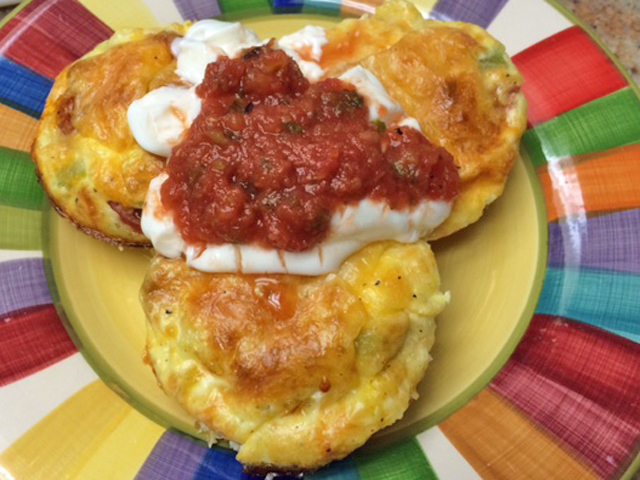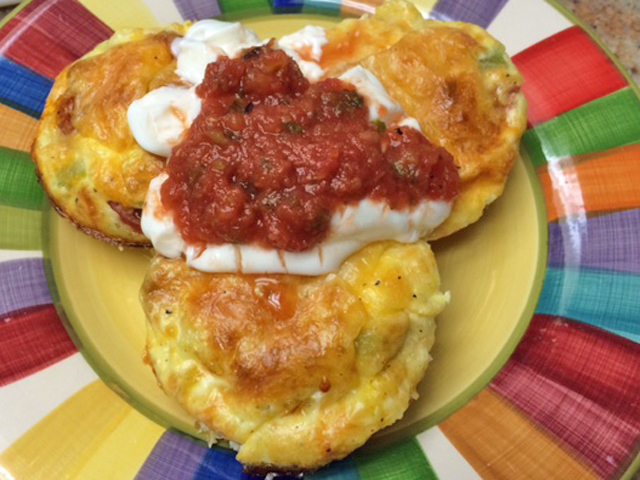 Baked Eggs in Muffin Tin
August 25, 2015
We eat a lot of eggs in our house and this baked eggs in muffin tin recipe is just the thing we needed to change it up. If you want to spice them up ever more, switch up the fillings (zucchini, hot peppers, ham, et al.). Not only are these egg "muffins" great on the day you cook them, but they save well and are excellent morning snacks on your way out the door. Since the baked eggs in muffin tin are already individual sizes, the whole family can choose their fave toppings.
Prep: 20 mins
Cook: 20 mins

20 mins

20 mins

40 mins

Yields: 2-3 Servings
Directions
1Preheat oven to 350 degrees.
2
3Spray muffin tin with cooking spray.
4
5Beat eggs, egg whites, milk, and salt/pepper together in large bowl.
6
7Add shredded chicken, bell pepper, and onions to muffin cups.
8
9Pour egg mixture over to fill cup. Sprinkle cheese on top and bake for 15-20 minutes until the eggs are set.
10
11Top with additional cheese, salsa, sour cream, or whatever else your heart desires.
0 Reviews