Sleep Over Night Oats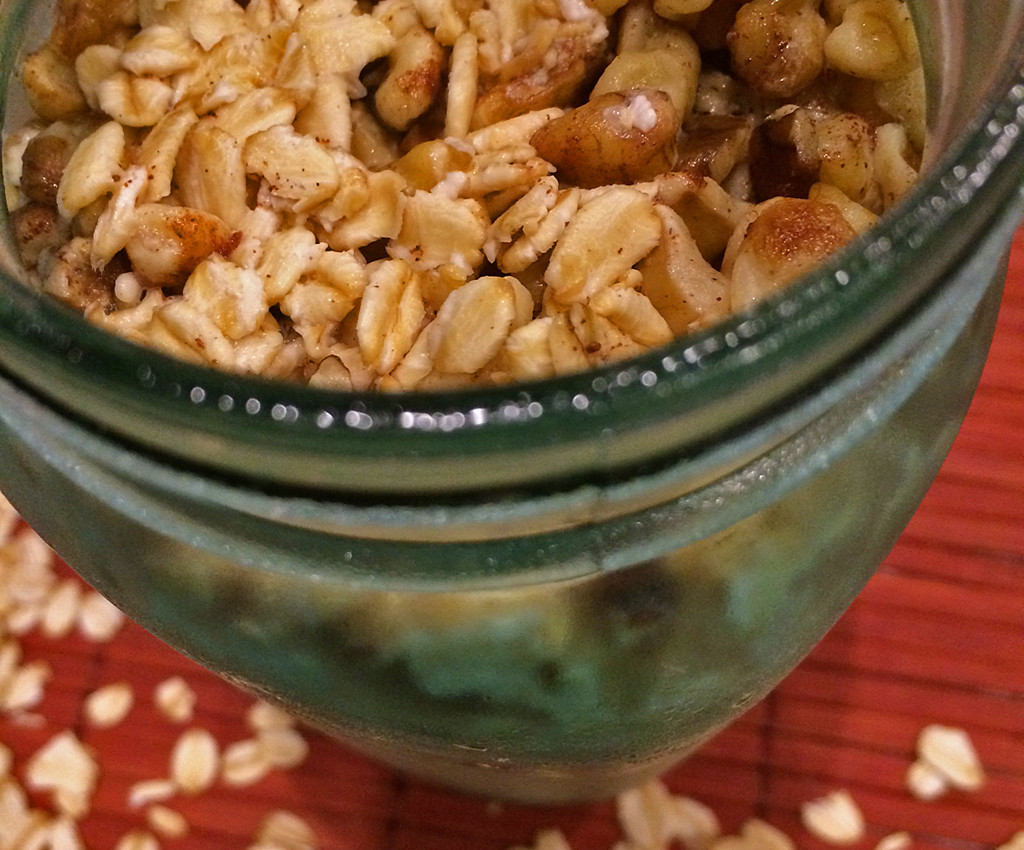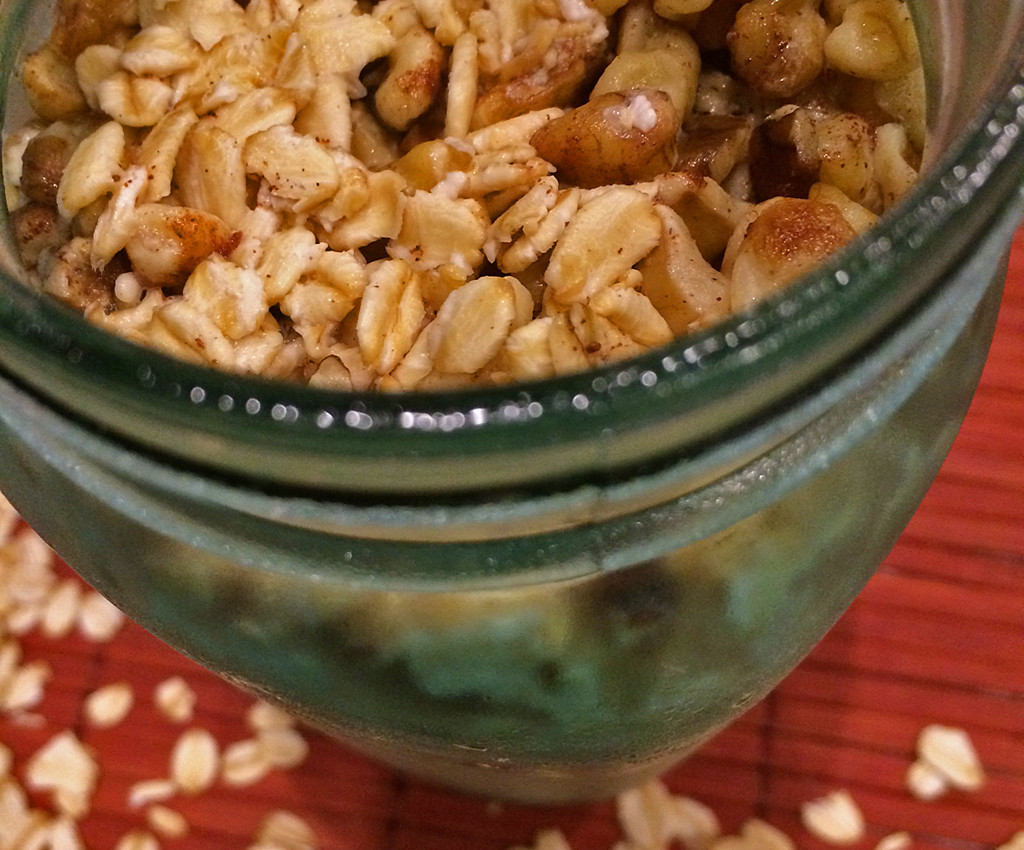 Sleep Over Night Oats
August 25, 2015
I've seen these over night oats things a lot lately so I thought I'd give it a go. I have to admit I was a bit skeptical, but eventually caved and decided it wasn't such a bad trend after all. The ingredients really are quite healthy and since you save time in the morning, you can add an extra 15 minutes to your workout (or your alarm...). This is a pretty standard recipe so if you get bored of it, switch up the fruit, switch up the milk, switch up the nut. Options are endless for your over night oats.
Prep: 10 mins

10 mins

10 mins

Yields: 1 Serving
Directions
1I suggest using a mason jar for an easy individual serving dish.
2
3Layer the blueberries, oats, cinnamon, honey, and salt. Add milk.
4
5Shake, shake, shake your groove thang (not too crazy though...).
6
7Let sit overnight and enjoy for breakfast in the morning. Top with walnuts for a bit of crunch.
8
9
0 Reviews