Tropical Bread Pudding for Two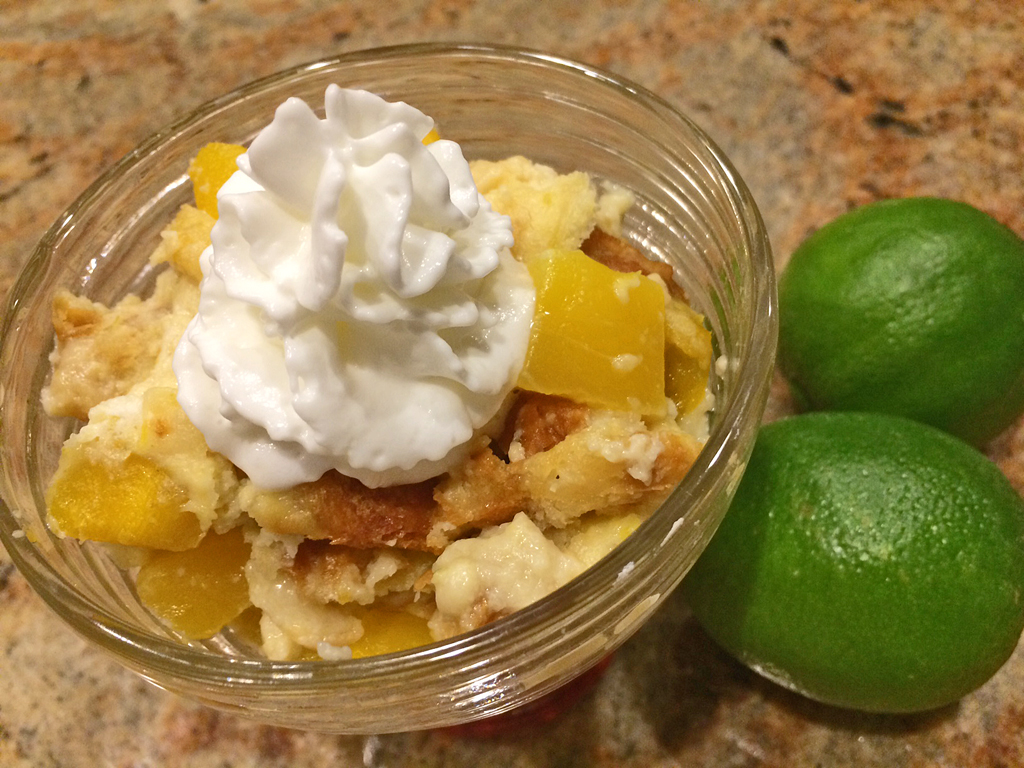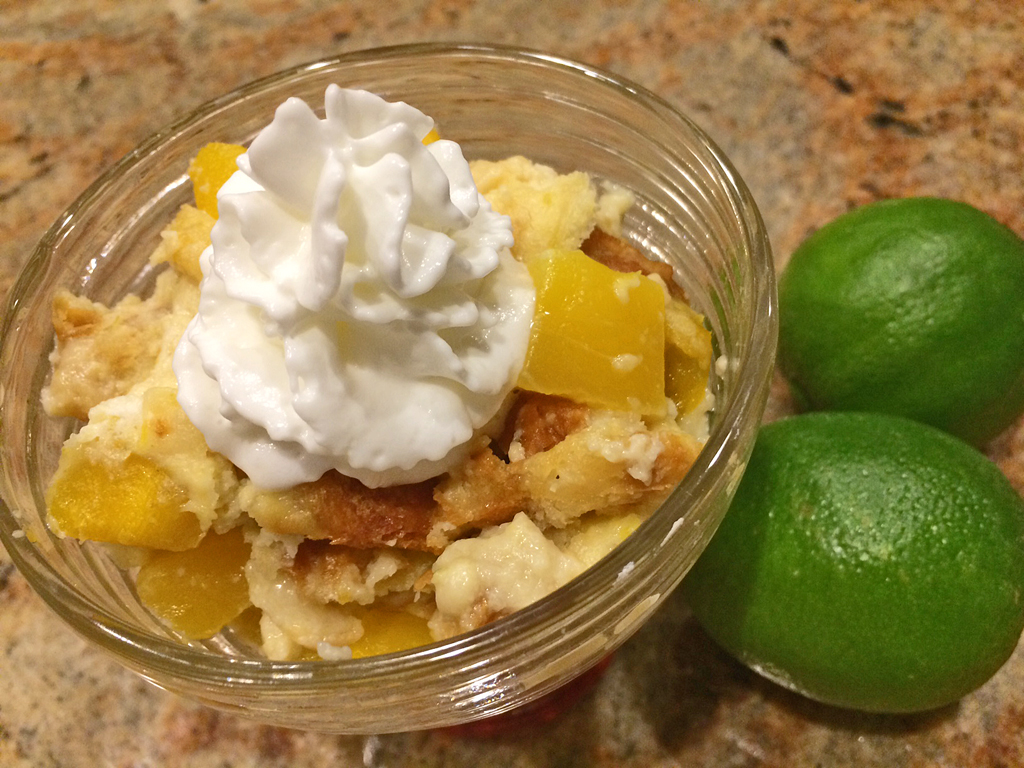 Tropical Bread Pudding for Two
September 7, 2015
Bread pudding for two is the perfect date night dessert. This tropical twist on an old favorite lets you embrace the creamy coconut, sweet Hawaiian rolls, bright lime juice, and ever so slightly spicy mangos. Without the use of heavy cream, you might find that this bread pudding for two is a bit more favorable to your bikini line (and topical vacations...) although it is highly recommended that you share. Top with whipped cream or your favorite ice cream, this tropical bread pudding for two is sure to delight you both!
Prep: 25 mins
Cook: 35 mins

25 mins

35 mins

1 hr

Yields: 2 Servings
Directions
1Spray an 8 x 8 glass pan with cooking spray.
2
3Place bread chunks and mango in pan.
4
5In a small bowl, whisk together egg whites, coconut milk, lime juice, lime zest, ginger powder. and brown sugar.
6
7Pour mixture over bread and mango. Let sit for 10-15 minutes.
8
9Heat oven to 375 degrees.
10
11Bake for 30-35 minutes or until golden brown.
12
13Top with whipped cream.
0 Reviews