Strawberry Balsamic Baked Frozen Chicken Breasts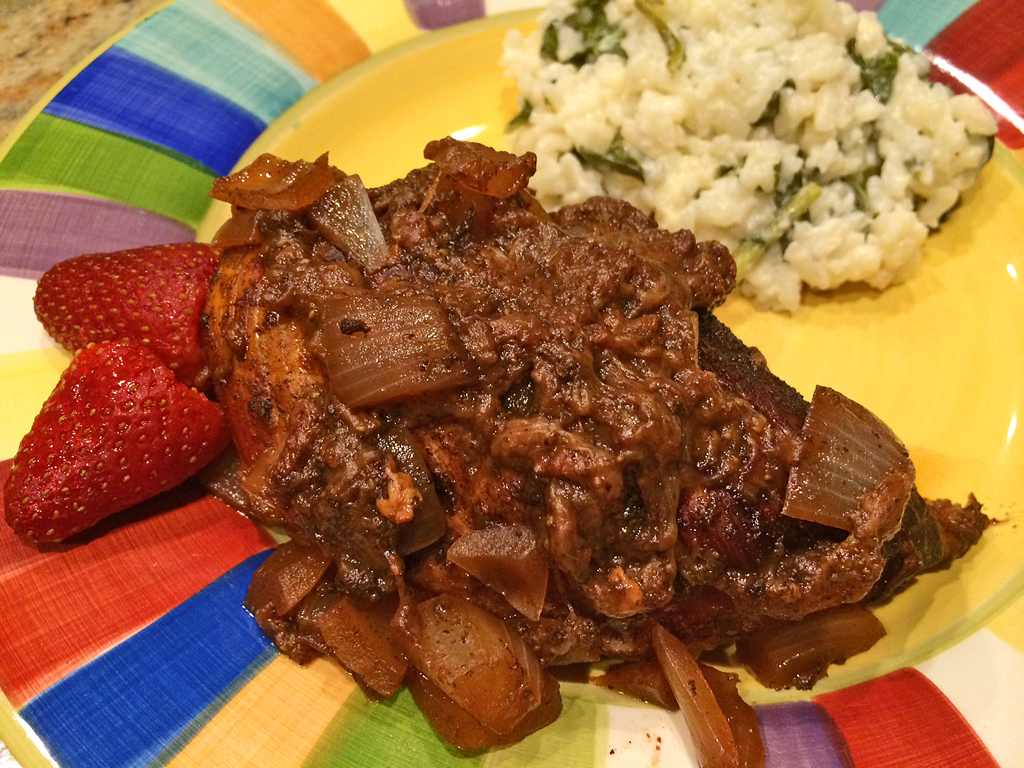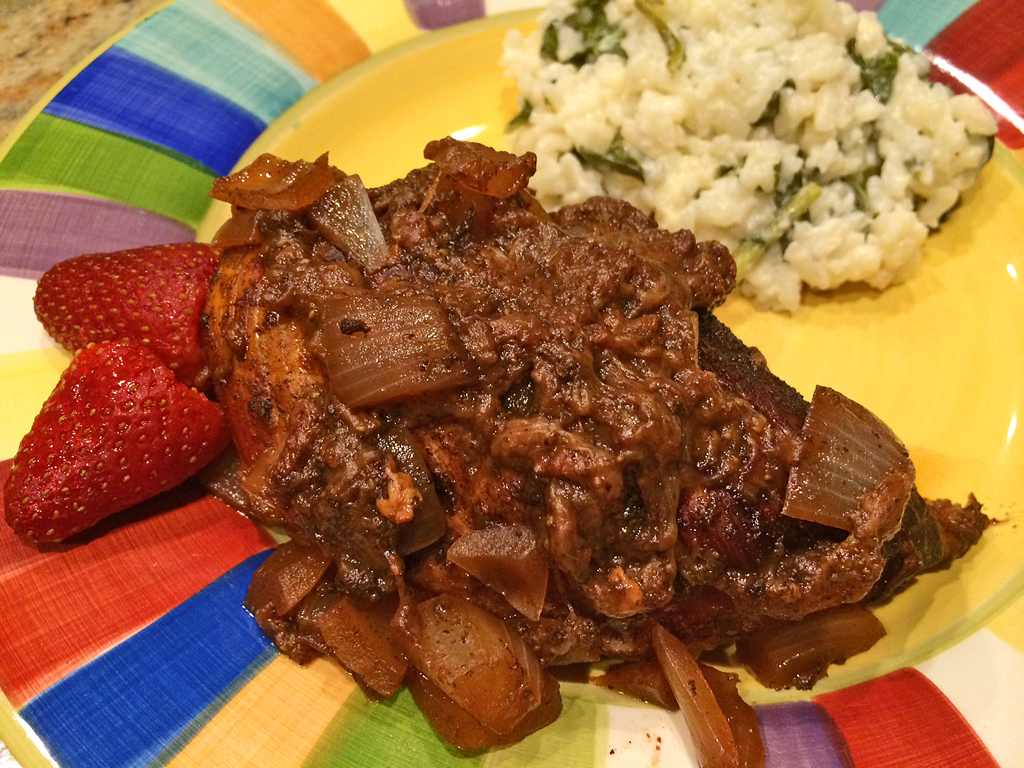 Strawberry Balsamic Baked Frozen Chicken Breasts
September 12, 2015
Baked frozen chicken breasts are one of my go to lazy day recipes. Dump them in a container with some kind of sauce, and a bit later (frozen chicken does take longer after all...) you've got delicious _________ chicken breasts. The beauty is you can fill in the blank based on what you're craving. This night I was craving a sweeter dish and while I was truly craving a fresh balsamic strawberry salad, I was out of lettuce (it happens!). I decided to give this salad a whirl, but in baked form. Frozen strawberries are a staple in our house so that was easy. Balsamic vinegar add it's own tartness, which is mellowed by the hint of honey. Serve these easy strawberry balsamic, baked frozen chicken breasts with rice or pasta.
Prep: 5 mins
Cook: 1 hr 30 mins

5 mins

1 hr 30 mins

1 hr 35 mins

Yields: 2-3 Meal Servings
Directions
1Preheat oven to 425 degrees.
2
3Spray an 8 x 8 glass baking dish with cooking spray.
4
5Add onions and strawberries. Top with chicken.
6
7In a small bowl, whisk together balsamic vinegar, garlic powder, honey, and salt/pepper.
8
9Top chicken with mixture.
10
11Cover with foil and bake for 1 hour.
12
13Uncover and flip chicken.
14
15Bake for another 20-30 minutes.
16
17Let stand for 5 minutes, enjoy with rice or veggies.
18
0 Reviews