Smashed Chickpea Salad: The Greek Edition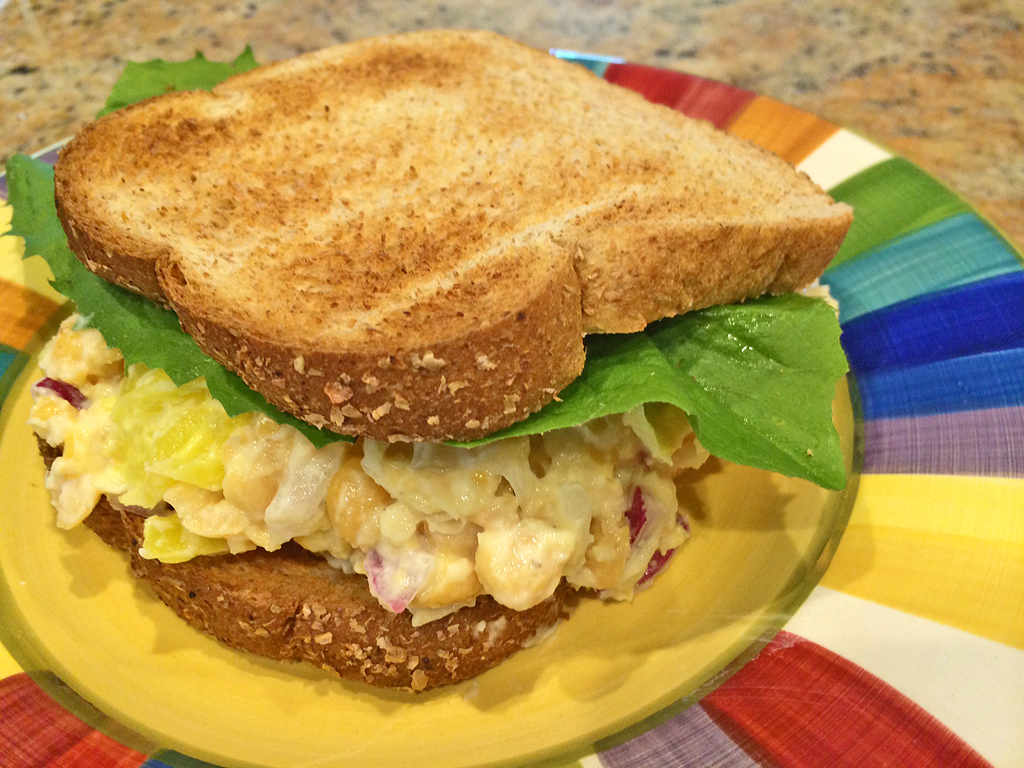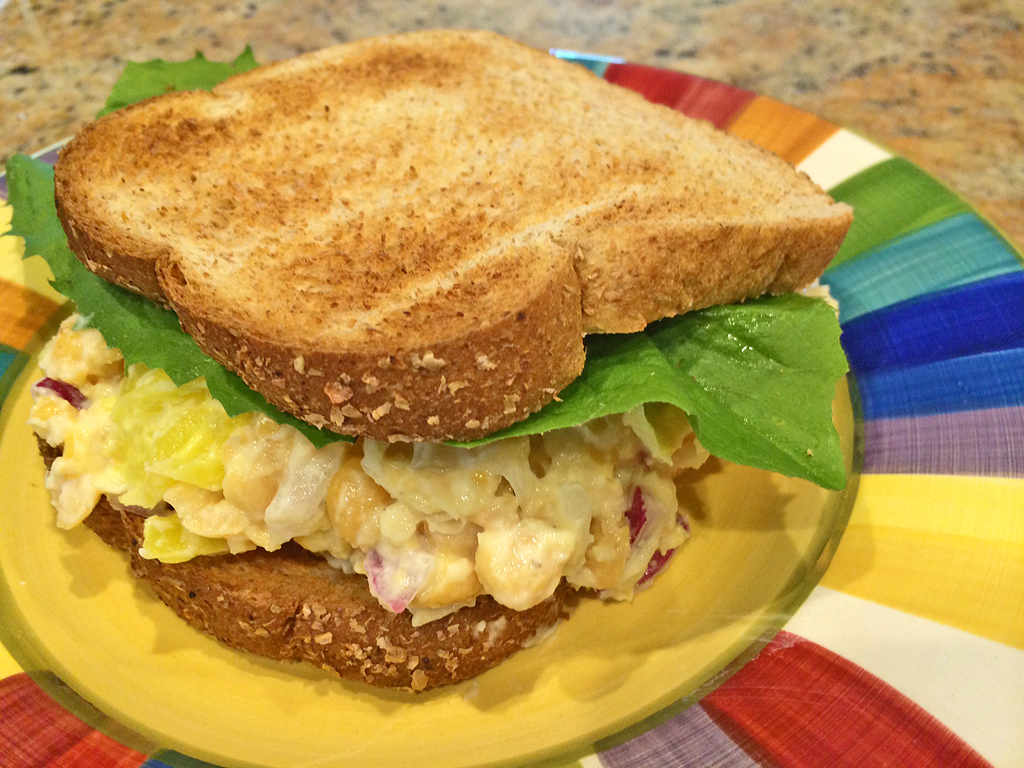 Smashed Chickpea Salad: The Greek Edition
September 9, 2015
Smashed chickpea salad, in general, is a great meatless option instead of traditional chicken salad. My smashed chickpea salad take a Greek spin on this class sandwich favorite with Greek yogurt, mild pepper rings, and bright, crunchy red onions. This easy smashed salad can be made the night before or the morning of and will be perfect for your lunchtime meal. Top you favorite slices of bread and, voila, smashed chickpea salad sandwich.
Prep: 1 hr

1 hr

1 hr

Yields: 2-3 Sandwich Servings
Directions
1In a medium bowl (I use a tupperware for less dishes), half mash the chickpeas.
2
3Add Greek yogurt, pepper rings, red onion, and salt/pepper. Mash until well combined.
4
5Let the flavors chill in the fridge for 1-2 hours.
6
7Top your favorite toasted bread.
0 Reviews