Simple Mug Cake - OVERSIZED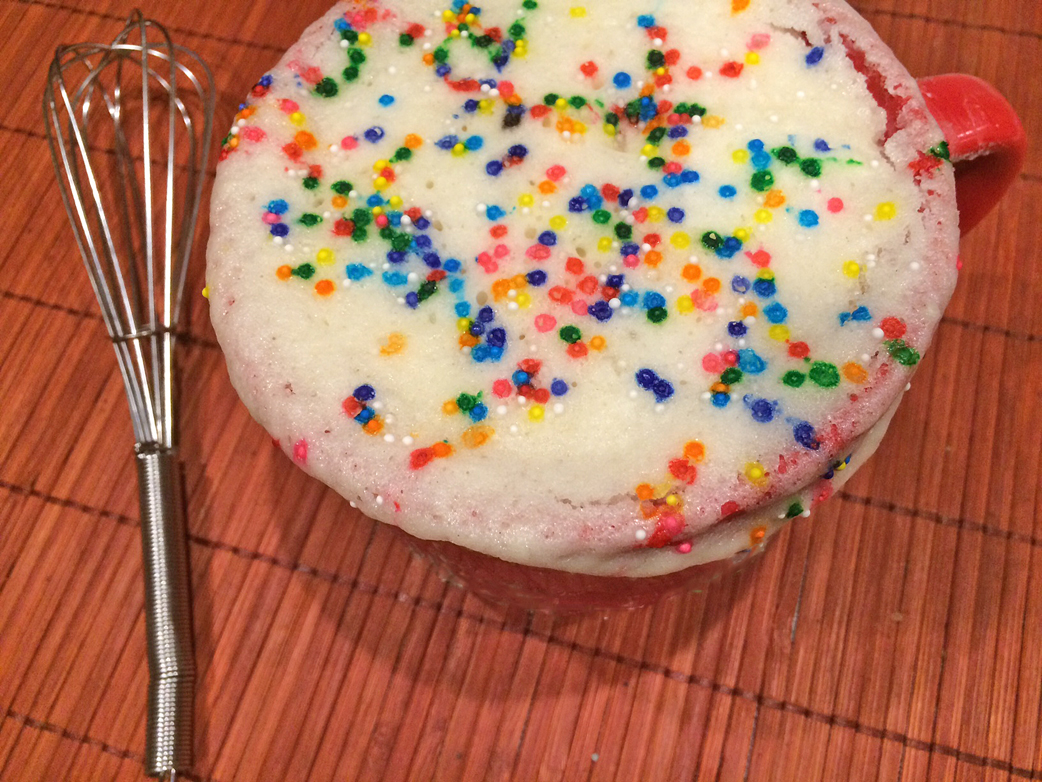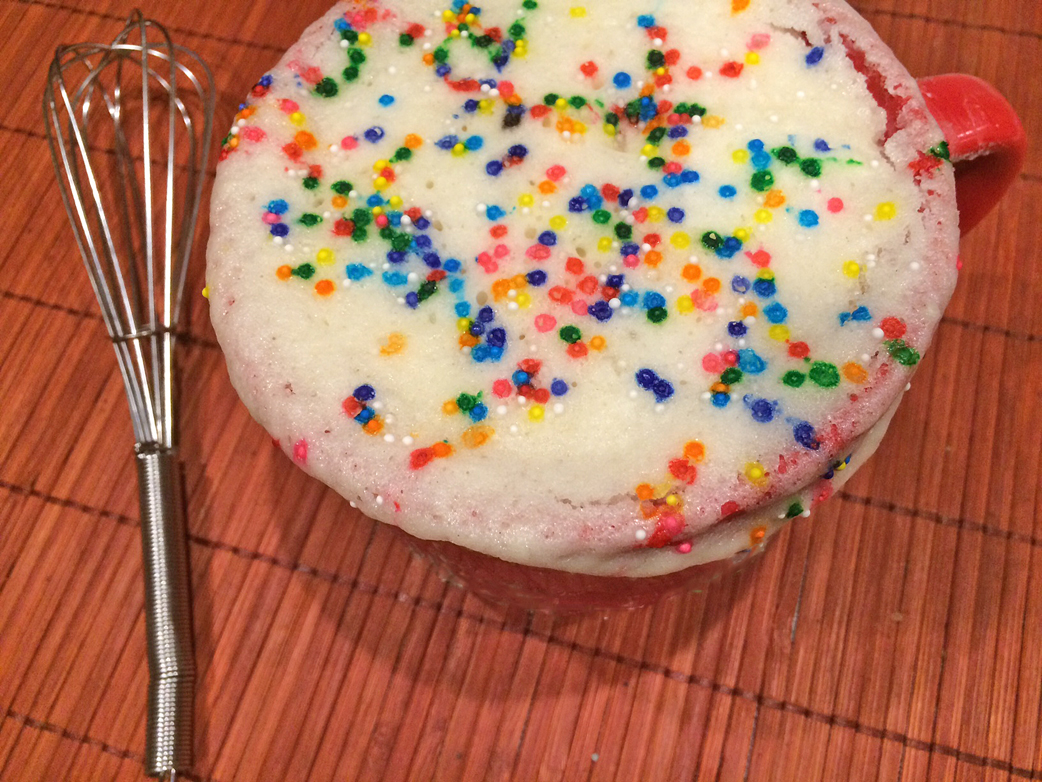 Simple Mug Cake – OVERSIZED
August 26, 2015
If you're lazy and looking for something to nosh on, then this simple mug cake recipe is for you! This cake is super simple when you get the munchies with only 2-ingredients that you most likely have on hand: soda and cake mix. My boyfriend and I shared this delightful mini cake while binge watching Wilfred, which, by the way, is an interesting show for the type of people who might get the munchies (if you get my drift...). So grab your oversized mug and get to microwaving this super simple mug cake!
Prep: 5 mins
Cook: 5 mins

5 mins

5 mins

10 mins

Yields: 1-2 Servings
Directions
1In your oversized mug (* it is crucial to use an oversized mug unless you want to be cleaning your microwave out...), whisk together cake mix and clear soda.
2
3Top with sprinkles.
4
5Microwave on high for 1-2 minutes, or until cake is, well, cake-y.
6
7Happy Birthday!
8
9
1 Review