Oven Roasted Broccolini with Sesame & Ginger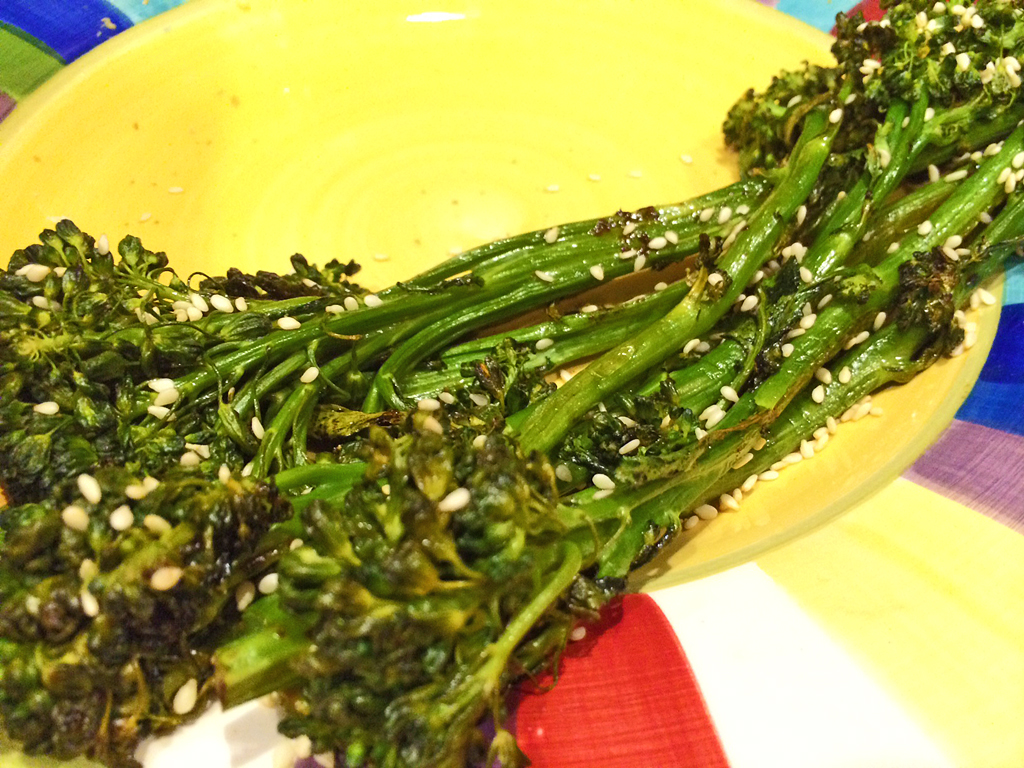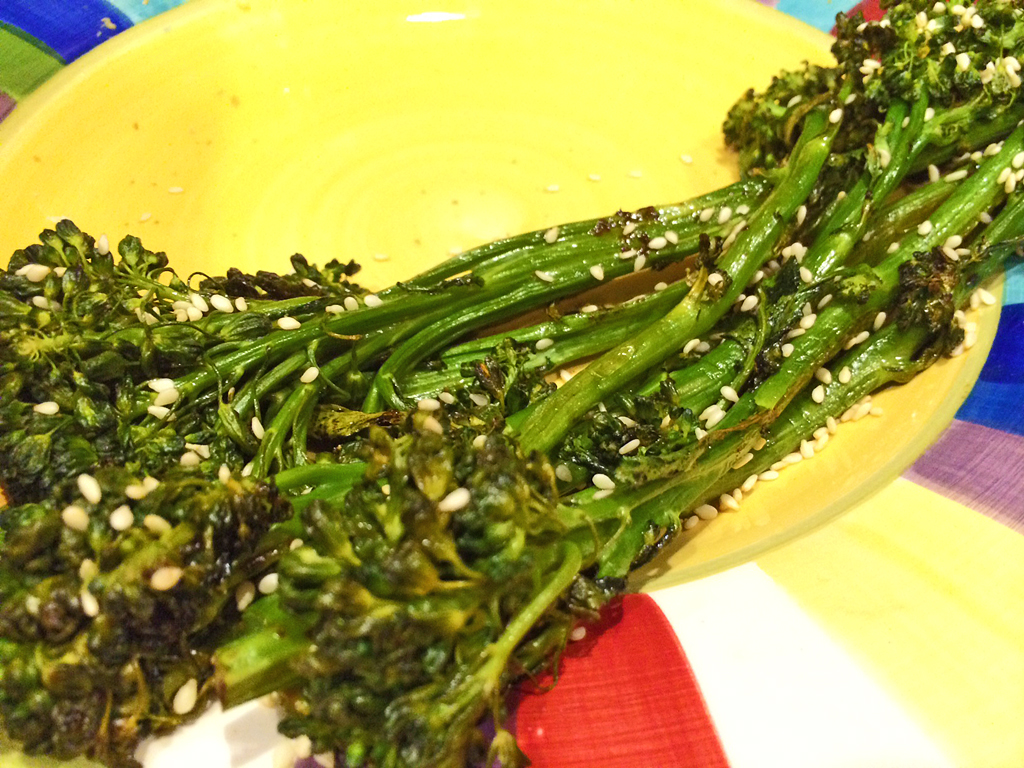 Oven Roasted Broccolini with Sesame & Ginger
http://gogirlsmusic.com/?poniker=como-ligar-con-chicas-por-mensajes&f70=c0 August 29, 2015
site de rencontre suГ©dois gratuit Oven roasted broccolini may sound fancy, but it's really just baked baby broccoli. Let me say, though, it is delicious regardless of it's fancy status or not. Our favorite way to prepare it is roasted in the oven. The slight browning on the florets really brings out their delicate flavor. Ginger powder, soy sauce, and sesame oil lend themselves to a distinctive Asian flavor to these oven roasted broccolini.
Directions
1Preheat oven to 425 degrees.
2
3Line a cooking sheet with foil. Place broccolini on foil.
4
5Whisk together ginger powder, soy sauce, and sesame oil in a small bowl.
6
7Drizzle over broccolini and toss to cover evenly.
8
9Cook for 5-6 minutes, then flip.
10
11Cook another 3-4 minutes.
12
13Serve warm with sesame seeds on top (optional).
0 Reviews