Sea Salt & Cocoa-nut Krispie Treats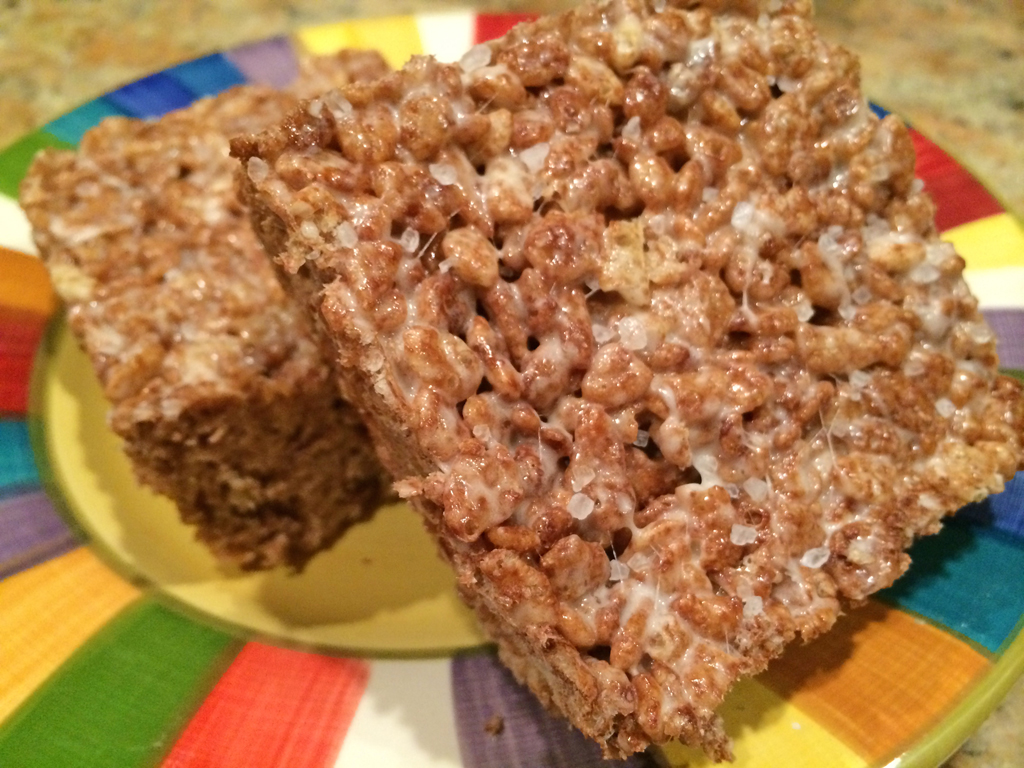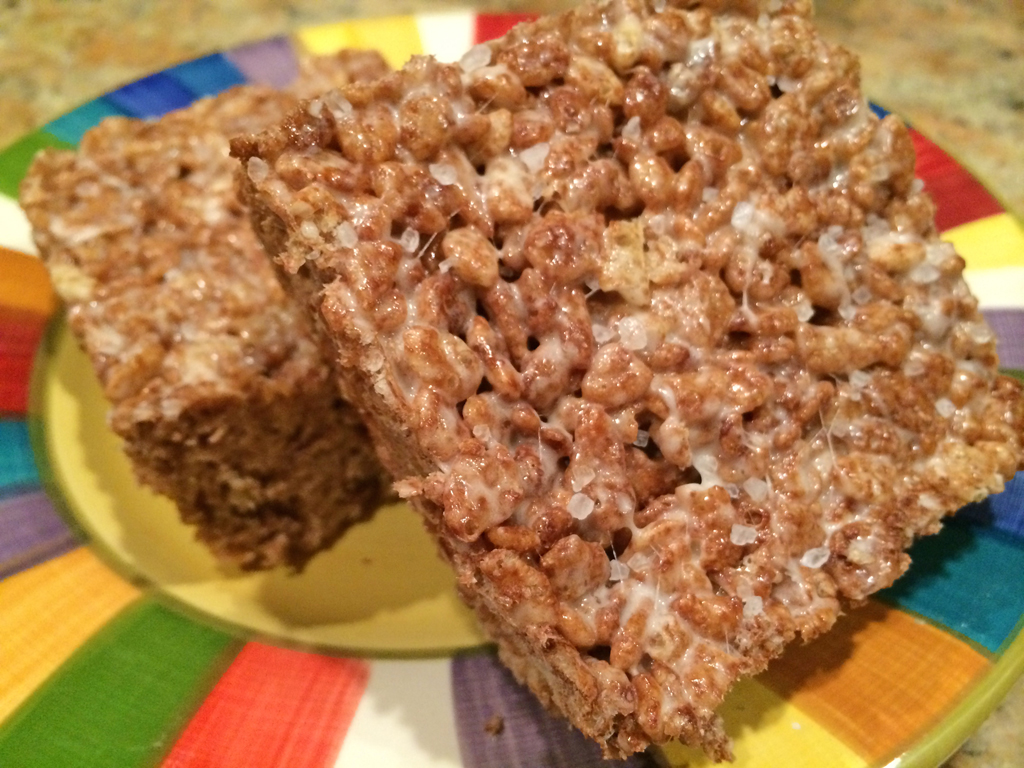 Sea Salt & Cocoa-nut Krispie Treats
August 23, 2015
These cocoa krispie treats are the next best thing to those Girl Scout cookies you've been craving (I've always had a neverending debate between Thin Mints, Samoas, and Tagalongs...). If you lean towards the Samoas side (like I do about 33% of the time), then these krispie treats are for you. With a mix of healthy coconut oil, chocolaty cocoa krispies, and the creamy goodness of marshmallows, these sweet krispie treats won't break your waistline.
Prep: 10 mins
Cook: 20 mins

10 mins

20 mins

30 mins

Yields: 9-12 Treats
Directions
1Spray an 8 x 8 glass pan with cooking spray and set aside (line with parchment paper for extra ease of removal).
2
3Melt coconut oil in a large pot on medium heat. Add marshmallows, stirring consistently, until melted.
4
5Add Cocoa Krispies and stir until evenly coated.
6
7Pour mixture into glass pan. Top with parchment paper and push down using a rubber spatula to condense the treats. Remove parchment paper, add sea salt, and coconut flakes as desired. Replace parchment paper and lightly press to stick toppings to the treats.
8
9Cool for at least 1 hour and cut with a sharp knife. Happy eating!
10
11
0 Reviews