Pumpkin & Walnut Chicken Salad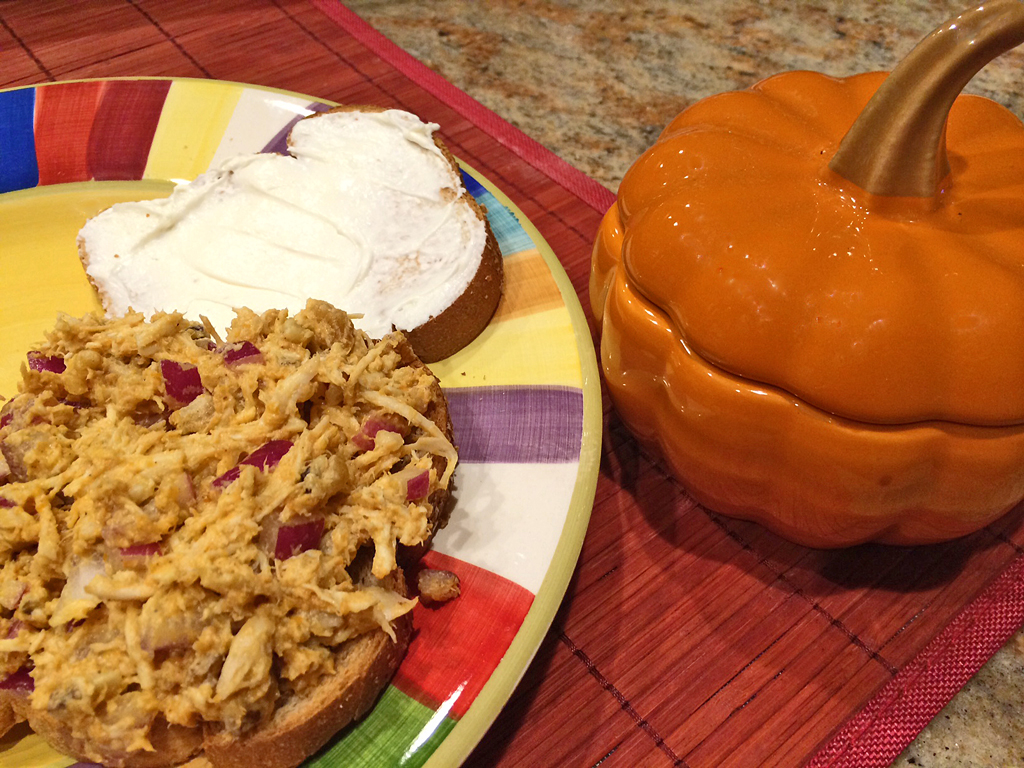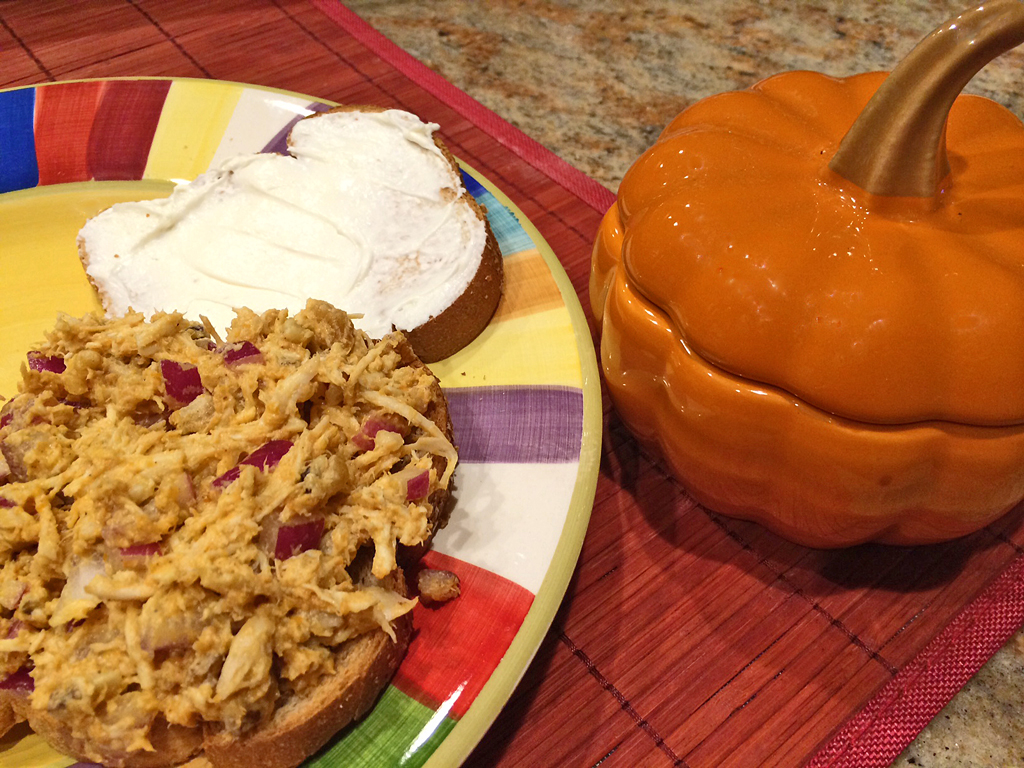 Pumpkin & Walnut Chicken Salad
August 29, 2015
This pumpkin and walnut chicken salad is a great dish for those weird few months between summer and fall. It's still too hot to turn the oven on, but you're already craving the warm, welcoming flavors of fall. This pumpkin, walnut chicken salad delivers on both fronts. With the trendy, oh so fall-like taste of pumpkin and no need to bake directions, you'll know the leaves will soon be changing. The crunchy walnuts and red onions mix with the tangy yogurt and sweet honey to create a delicious, and slightly unique, taste experience. Taking advantage of the pumpkin trend will not only fill you with delicious sandwich goodness, but also with and abundance of Vitamin A!
Prep: 15 mins

15 mins

15 mins

Yields: 2 Sandwiches
Directions
1Combine all ingredients in a bowl. Mix well.
2
3Let sit in fridge for at least 1 hour (overnight works too).
4
5Serve in between your favorite slices of bread (toasted) with cream cheese.
0 Reviews