Pulled Barbecue Chicken Sandwich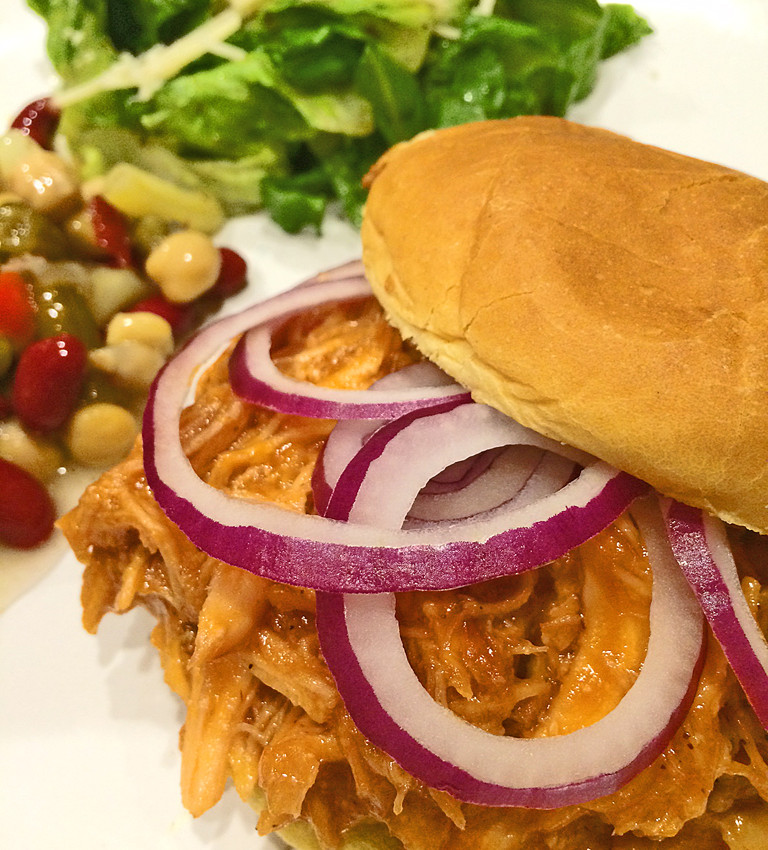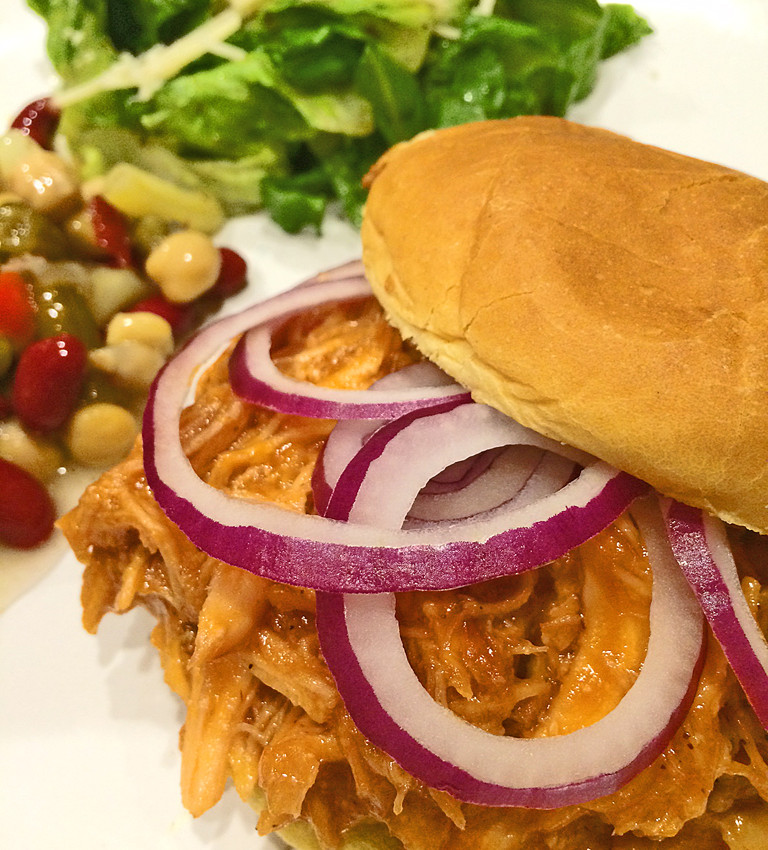 Pulled Barbecue Chicken Sandwich
August 23, 2015
This barbecue chicken sandwich is one of my favorite recipes for when I'm lazy. I almost always have leftover simple shredded chicken in the freezer (I highly recommend you do too...Simple Shredded Chicken Breast ). This shredded chicken can be made into any number of things, but pair it with your fave BBQ sauce and an easy barbecue sandwich is made. With this recipe I suggest topping hamburger buns, but the barbecue chicken also makes an excellent pizza. Optional toppings are endless (think coleslaw, pineapples, pickles...) so have fun and be creative with this tried and true shredded barbecue chicken sandwich recipe.
Prep: 30 mins
Cook: 1 hr

30 mins

1 hr

1 hr 30 mins

Yields: 2-3 Servings
Directions
1Add 2 cups of Simple Shredded Chicken Breast to medium saucepan.
2
3Add bottle of BBQ sauce. Pour chicken broth into empty BBQ sauce bottle. Shake, shake, shake your groove thang. Add to saucepan.
4
5Add grape jelly and stir all ingredients until well combined.
6
7Heat, covered, on low for 30-45 minutes. If sauce seems thin, remove lid and cook for an additional 15 minutes.
8
9Serve over hamburger bun with your favorite garnishes.
0 Reviews