Pork Loin Steaks with Gumbo Gravy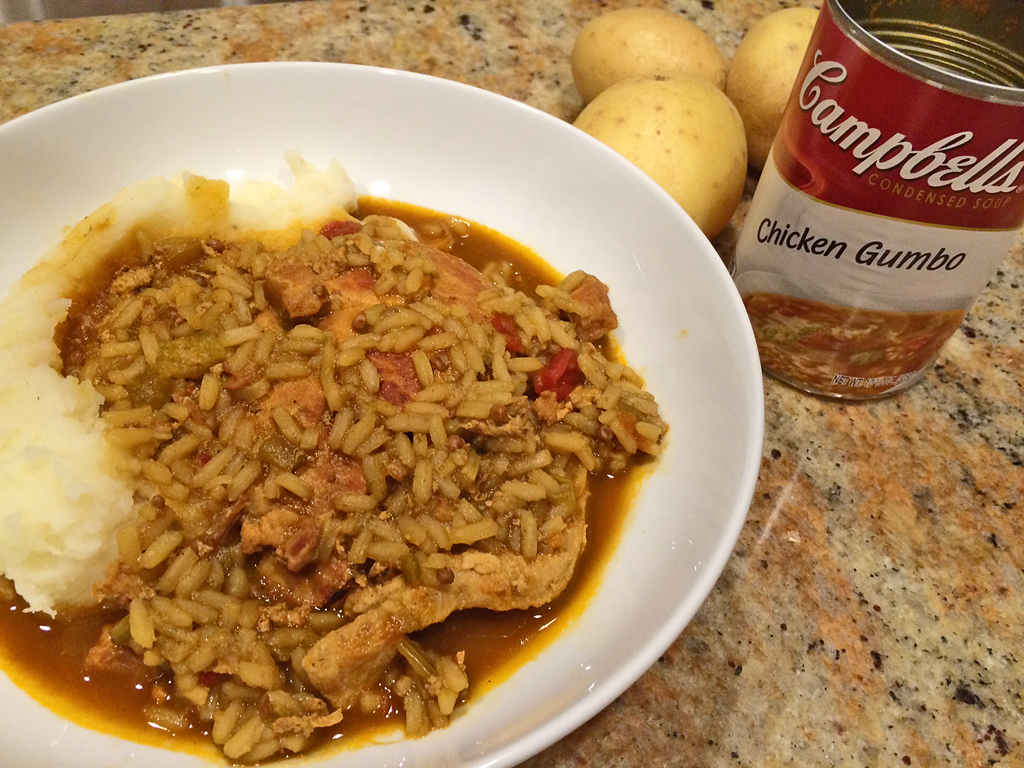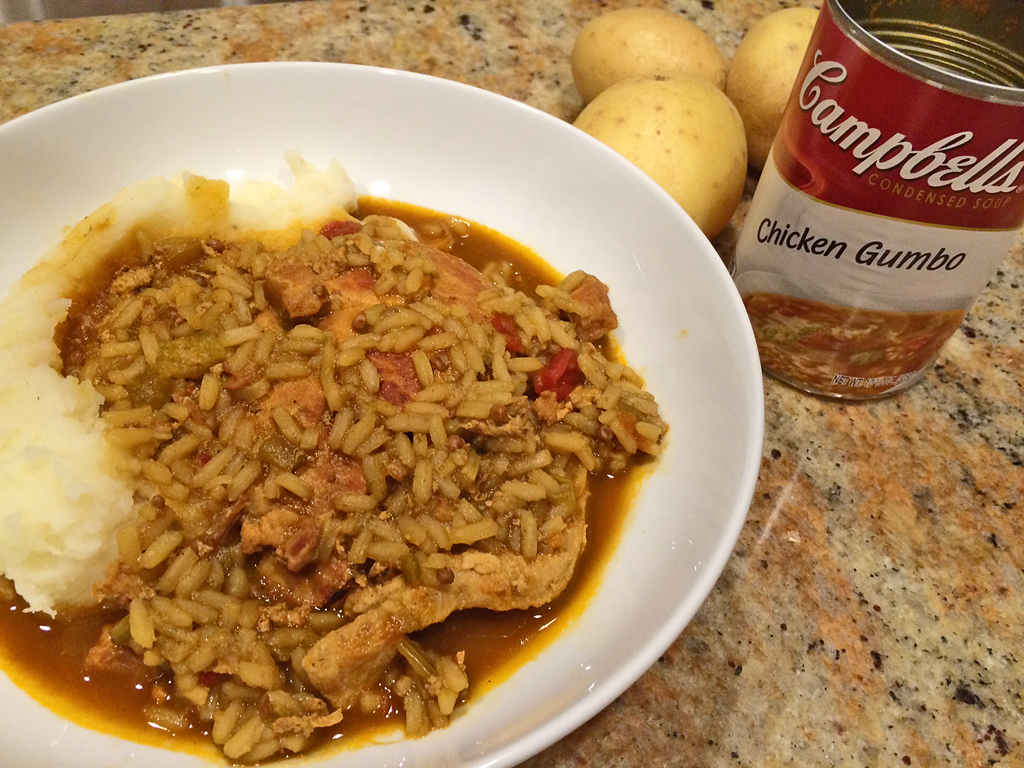 Pork Loin Steaks with Gumbo Gravy
September 7, 2015
This family recipe may be easy, but I haven't heard any complaints yet. Pork loin steaks in gumbo gravy has been passed down through a couple generations of my family. We had this meal at least once a week while I was growing up. Sadly, at some point in my pre-teen years, Campbell's decided to stop selling the crucial part of this recipe and it disappeared from my tummy for a long time. Once I had finally come to terms with never having this nostalgic meal again, I stumbled upon it one random grocery store mission. I could not believe it; there it was, in all it's glory, the thing I had been missing for darn near 15 years. Needless to say, their stock disappeared and maybe, just maybe, I led the way to bringing it back. Campbell's chicken gumbo is now widely available (again!) in most grocery stores (at least on the West coast). From my family to yours, enjoy!
Prep: 15 mins
Cook: 1 hr

15 mins

1 hr

1 hr 15 mins

Yields: 3-4 Meal Servings
Directions
1Cover both sides of pork loins with Garlic Powder and pepper.
2
3Using a medium saucepan (with lid), brown pork loin steaks on both sides (high 5-10 minutes).
4
5Add broth, scrape bits off bottom of pan.
6
7Add Campbell's Chicken Gumbo soup.
8
9Cover, let simmer for 1 hour.
10
11Serve over your fave mashed potatoes.
0 Reviews