Pocket Bread Grilled Cheese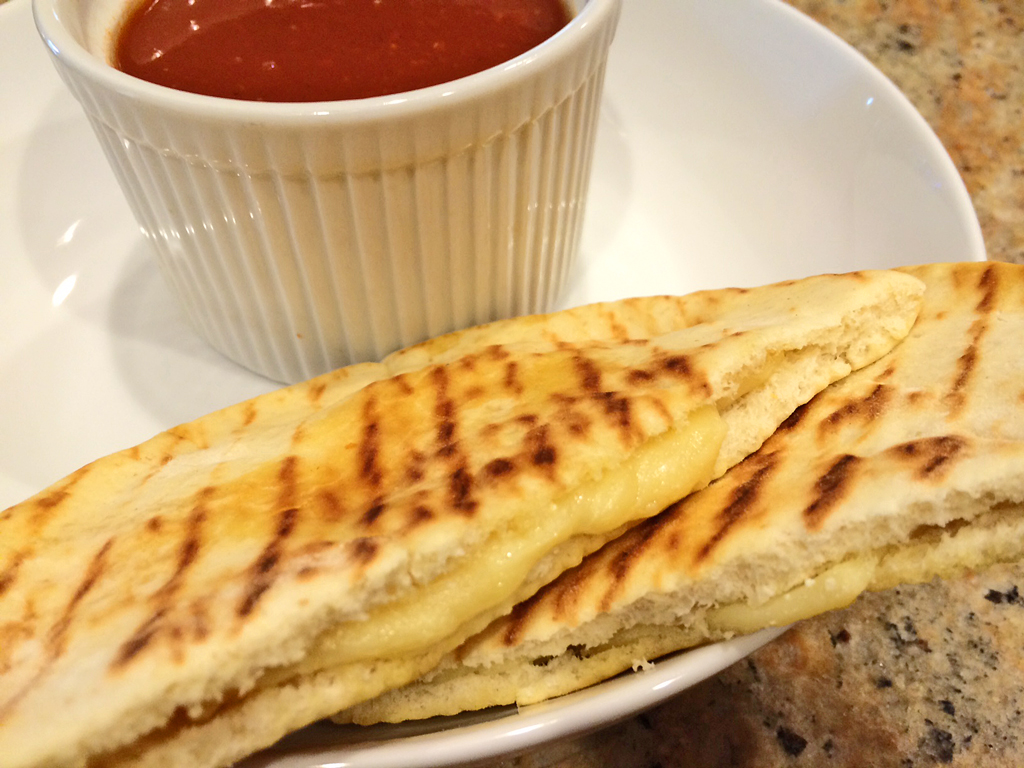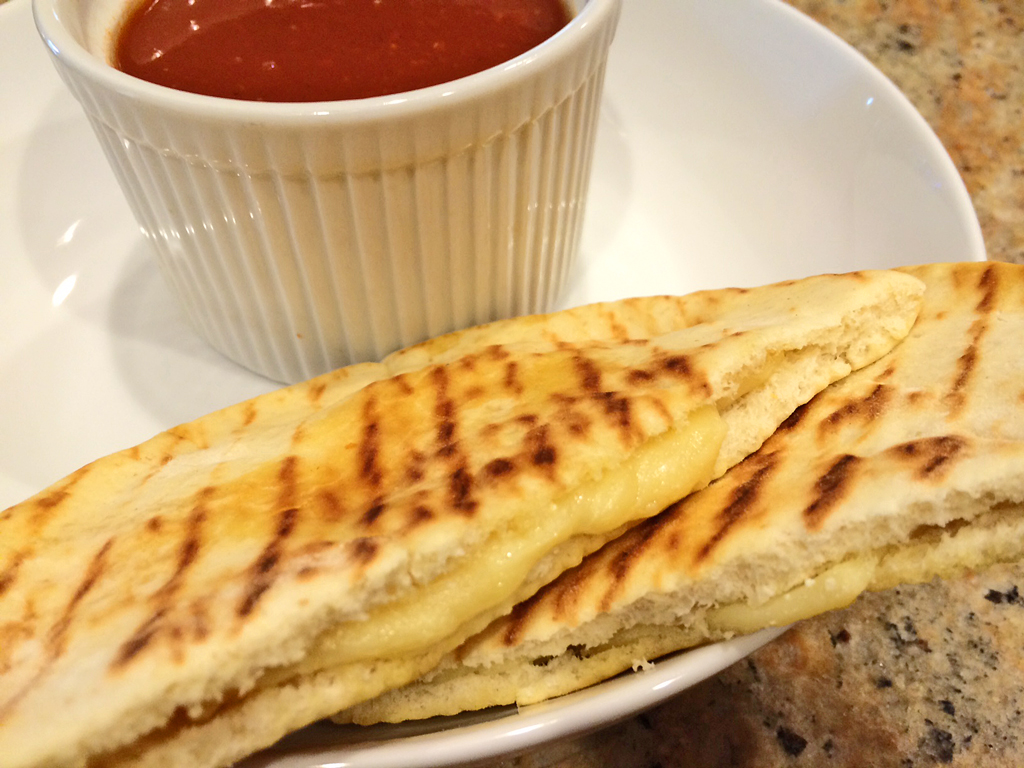 Pocket Bread Grilled Cheese
September 12, 2015
Pocket bread and grilled cheese are a match made in culinary heaven. The deep pockets of the pita bread contain the cheesy goodness much better than the traditional bread slices. Like a traditional grilled cheese the options are endless for which cheese(s) you choose to use. Your chosen cheese (that is fun to say...), no matter what it is, will make itself right at home in the warm embrace of pocket bread. I used 1/2 Dubliner Cheese and 1/2 Cheddar for a double cheddar meal. Create your own Grilled cheese pocket bread with this simple recipe.
Prep: 5 mins
Cook: 30 mins

5 mins

30 mins

35 mins

Yields: 2 Meal Servings
Directions
1Spray a large sautee pan with cooking spray.
2
3Stuff 3 slices of cheese into each pocket bread.
4
5Cook in sautee pan on low for 10 minutes, then flip.
6
7After 10 minutes, flip again.
8
9Cook for 5-10 minutes, or until cheese is melted.
10
11*If you're in a time crunch, turn the heat up, but be sure to keep an eye out for anything burning.
0 Reviews