Pasta with Baked Potato Toppings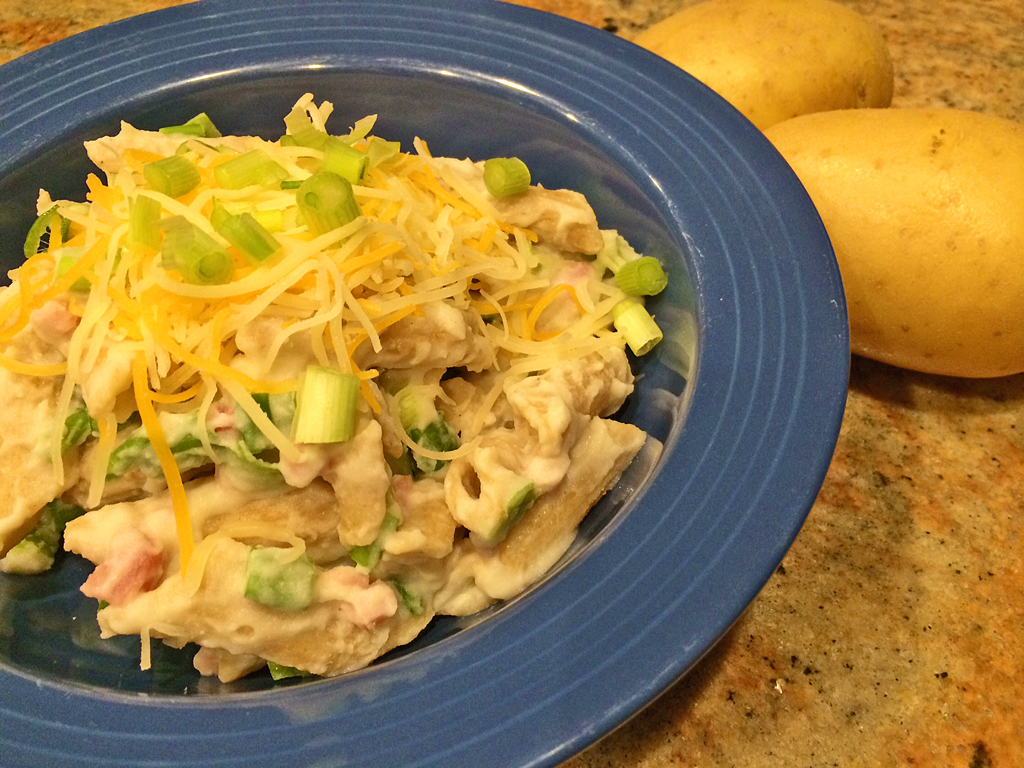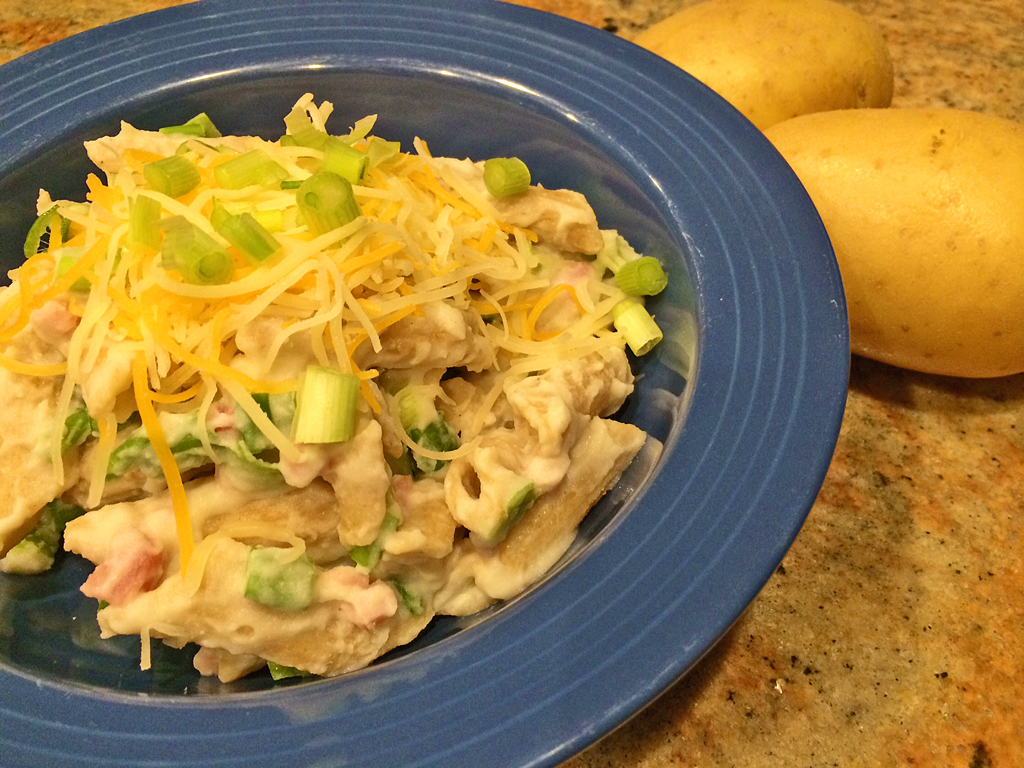 Pasta with Baked Potato Toppings
September 12, 2015
Ok, so I admit it, I love baked potato toppings. Baked potatoes themselves are good too, but the toppings are really where it's at. This recipe combines all things baked potato with another carb-heavy favorite, pasta (Atkins' followers beware...). The creaminess of the potato flakes and sour cream sauce lends itself well to the pasta as well as their other fellow toppings -- green onions, ham, and cheese. I'm aware bacon is the typical baked potato favorite, but with my need for lowfat foods, ham is an acceptable substitute. I'm also aware of the hesitation towards instant potato flakes. Let me say, they make horrible mashed potatoes (sorry!), but they do come in handy for other recipes, this one included. So take advantage of those baked potato toppings in your cupboard and try this pasta tonight!
Prep: 10 mins
Cook: 20 mins

10 mins

20 mins

30 mins

Yields: 2-3 Meal Servings
Directions
1Cook pasta according to directions, reserving 1 1/4 cup of the pasta water.
2
3After draining pasta, place back in whatever pot you boiled it in.
4
5In a small bowl, slowly mix the pasta water into the sour cream and whisk.
6
7Add flakes, sour cream liquid, ham, garlic powder, and salt/pepper.
8
9Combine well. Cook on low-medium for 10-12 minutes.
10
11Remove from heat, add green onions. Stir.
12
13Serve topped with green onions, cheese, extra sour cream, and ham.
14
15
16
17
0 Reviews