Parmesan Chicken Pizza Toppings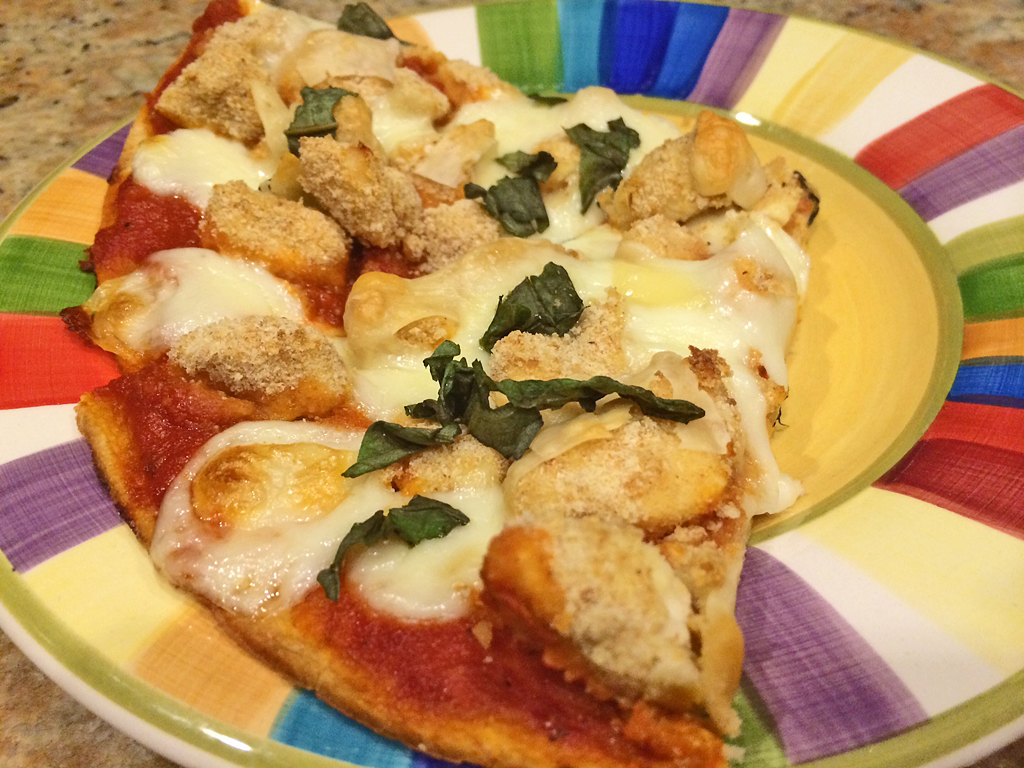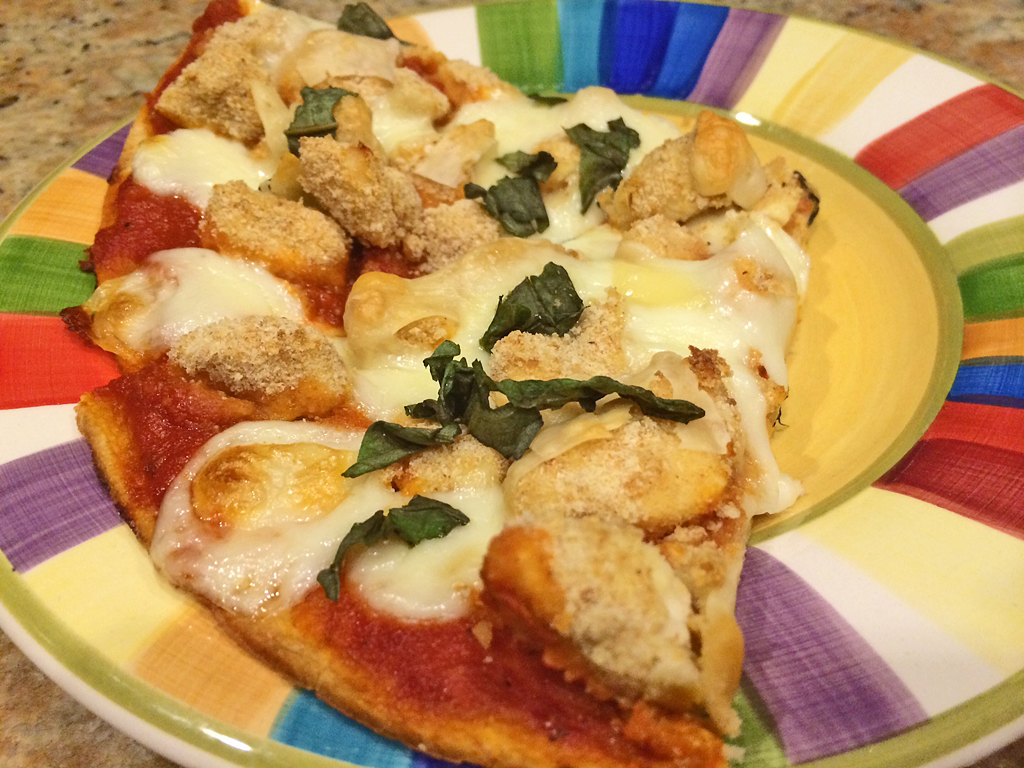 Parmesan Chicken Pizza Toppings
September 14, 2015
I'm always looking for new, exciting chicken pizza toppings ideas. This one came to me thanks to my boyfriend's obsession with all things Chicken Parmesan. So this recipe is fairly easy as long as you buy a pre-made crust. If you have the ability and time to make homemade crust dough or fight with flattening the storebought ones, more power to ya, but I'm gonna stick with my pre-made thin crust. Top your desired crust with your favorite pasta sauce, crusted chicken, two cheeses, and fresh basil. It got 2 thumbs up from my boyfriend so I'm sure your family will respond the same to these Parmesan Chicken Pizza Toppings!
Prep: 20 mins
Cook: 15 mins

20 mins

15 mins

35 mins

Yields: 8 Slices
Directions
1Spray a medium sautee pan with cooking spray.
2
3Cover raw chicken with 1 tbsp garlic powder. Cook on medium for 15 minutes, or until white throughout. Let cool.
4
5Preheat oven (Use directions on your pizza crust - mine was 425 degrees).
6
7Spread pasta sauce evenly on crust.
8
9In a separate bowl, add egg whites. Whisk lightly.
10
11In another bowl, add breadcrumbs and 2nd tbsp of Garlic Powder. Combine.
12
13Once chicken is cooled, dip in egg whites then bread crumbs and top pizza crust.
14
15Top chicken with mozzarella and Parmesan Cheese.
16
17Bake according to directions on your crust (mine took about 13 minutes).
0 Reviews