Mini Pumpkin and Chocolate Chip Muffins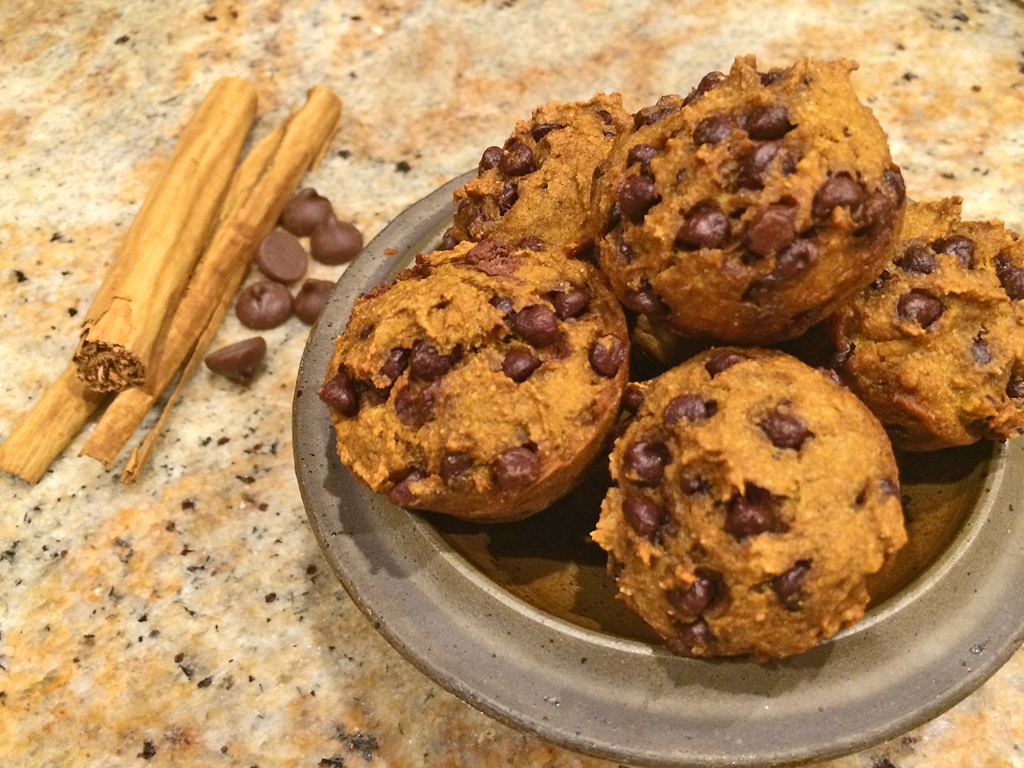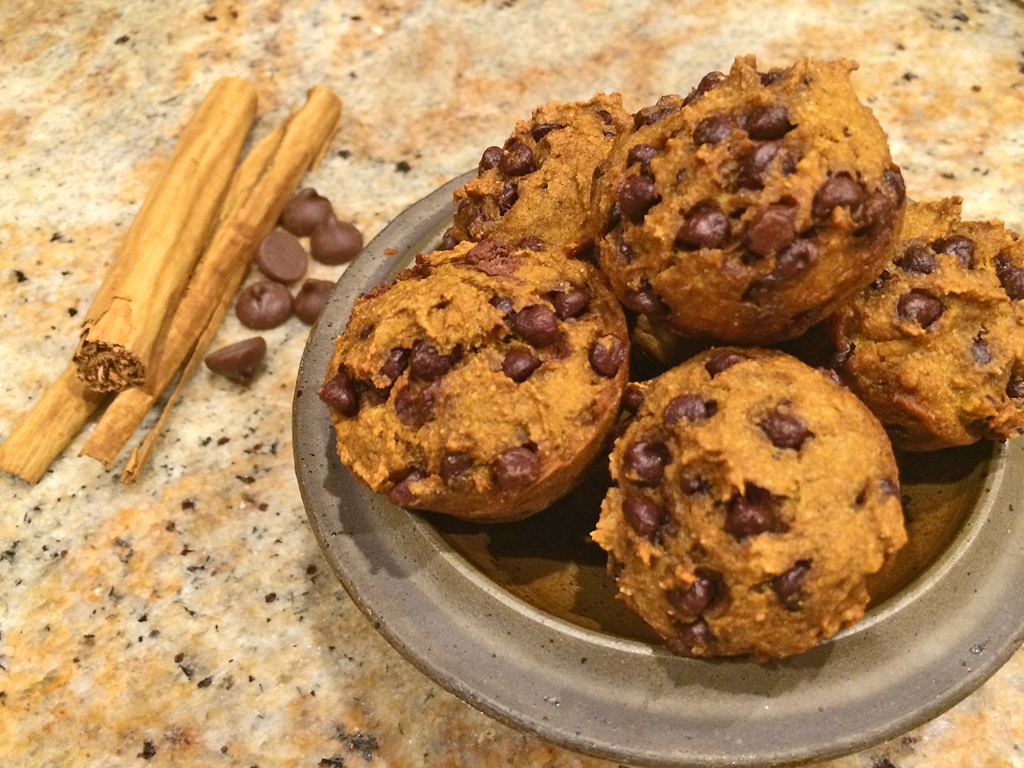 Mini Pumpkin and Chocolate Chip Muffins
September 7, 2015
Snacks involving chocolate are my fave and these pumpkin and chocolate chip muffins are no exception. Combining the spicy flavors of Fall with creamy pumpkin and decadent chocolate chips, you'll be happy with this sweet treat. I'm sure there are healthier treats out there, but with the pumpkin's vitamin A haul and the addition of whole wheat flour, these pumpkin and chocolate chip muffins are by far not the worst option for you. I'm talking to you, maple-glazed bacon doughnuts (yum!).
Prep: 15 mins
Cook: 10 mins

15 mins

10 mins

25 mins

Yields: 24 Mini Muffins
Directions
1Preheat oven to 375 degrees. Spray a mini muffin tin with cooking spray.
2
3In a bowl, mix sugar, brown sugar, and pumpkin until well mixed.
4
5Add eggs, vanilla, cinnamon, and milk. Stir well.
6
7In a separate bowl, mix flour, baking soda, baking powder, and salt.
8
9Slowly add dry ingredients to wet ingredients while stirring.
10
11Fold in the chocolate chips.
12
13Place dough in muffin tin (*about 1 tbsp per muffin).
14
15Bake for 8-10 minutes, or until golden brown.
16
17
18
19
0 Reviews