Low Carb Buffalo Chicken Sliders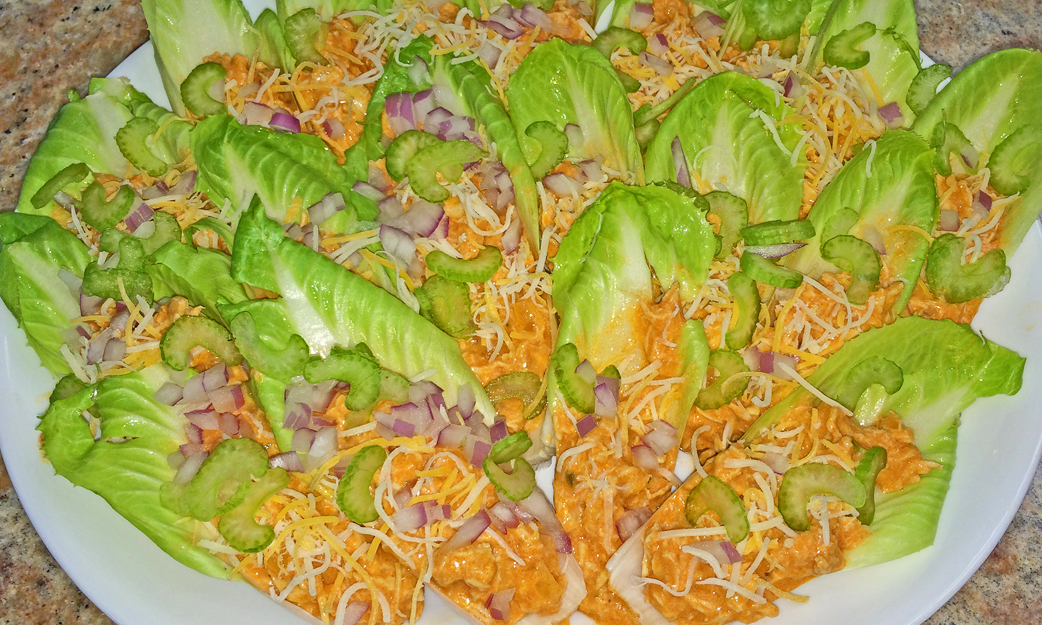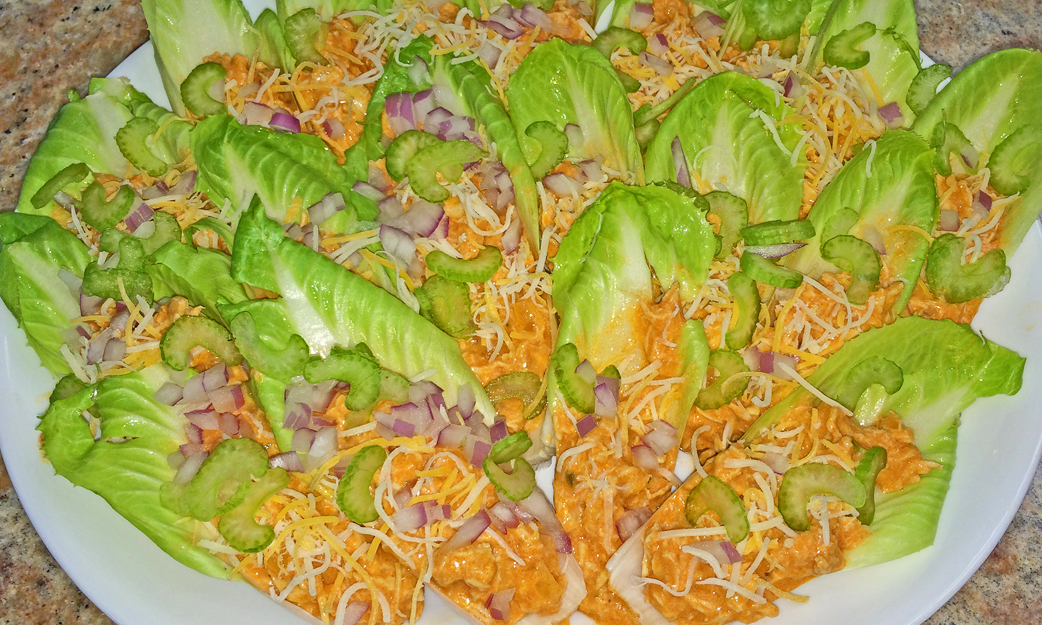 Low Carb Buffalo Chicken Sliders
August 29, 2015
If you're on a low carb diet, then these low carb buffalo chicken sliders are for you. I made this recipe one time for a BBQ and it was in high demand. Not only did it fly off the pretty platter I had served them on, but people were relentless for the recipe. So here it is! Combining all of your favorite buffalo wing flavors -- buffalo sauce, ranch, celery, and red onions -- you will feel like you're in snack heaven. The healthy crisp of the Belgian endives helps to cool the mild buffalo sauce burn making it the perfect vehicle for transporting these low carb buffalo chicken sliders into your mouth.
Prep: 10 mins
Cook: 30 mins

10 mins

30 mins

40 mins

Yields: 16-20 Lettuce Bites
Ingredients
1 cup Simple Shredded Chicken Breast
1/2 cup Red Onions, diced small, separated
1/2 cup Celery, diced small, separated
1/8 cup Chicken Broth, low sodium
1/4 cup Ranch Dressing, fat-free
1/4 cup Buffalo Sauce, your fave
Reduced-Fat Cheddar Cheese, shredded
Directions
1Spray saucepan with cooking spray.
2
3Saute 1/4 cup onions and 1/4 cup celery until translucent.
4
5Add chicken broth, ranch dressing, and buffalo sauce. Stir.
6
7Add shredded chicken. Combine.
8
9Heat, covered, on low for 10-15 minutes. Let cool.
10
11While cooling, wash and separate Belgian endives into individual lettuce cups.
12
13Add 1-2 Tbsp of filling into each cup. Top with cheese, additional red onions, and celery.
14
15Refrigerate until time to eat.
0 Reviews