Homemade Breakfast Pizza with Basil Cream Cheese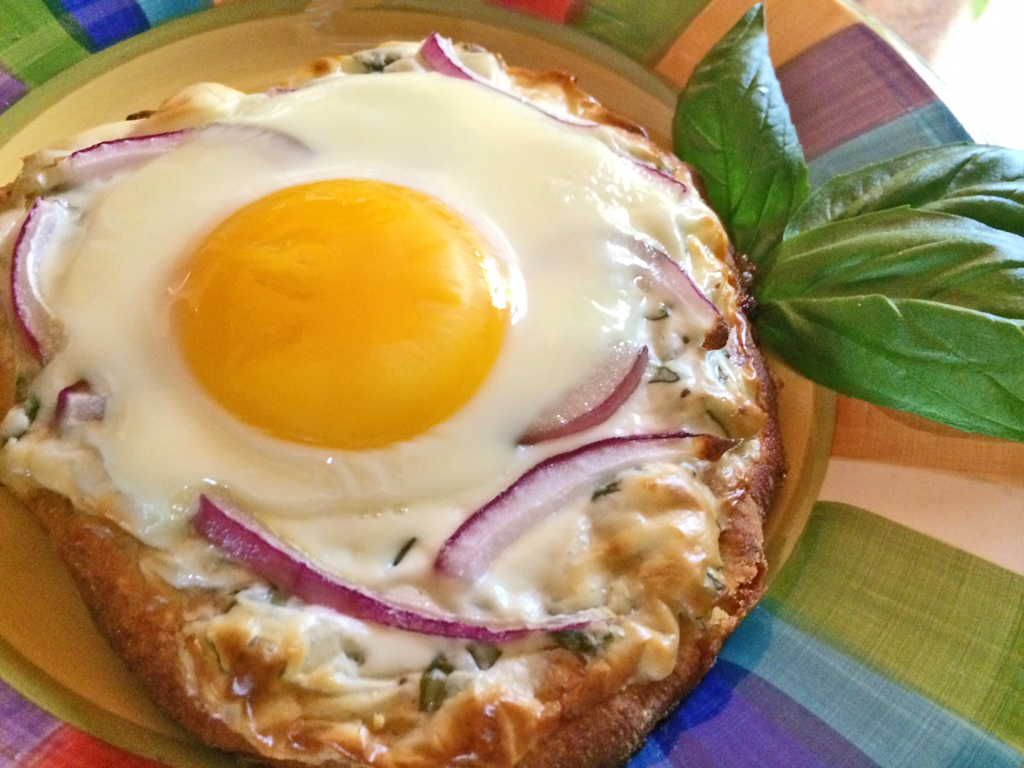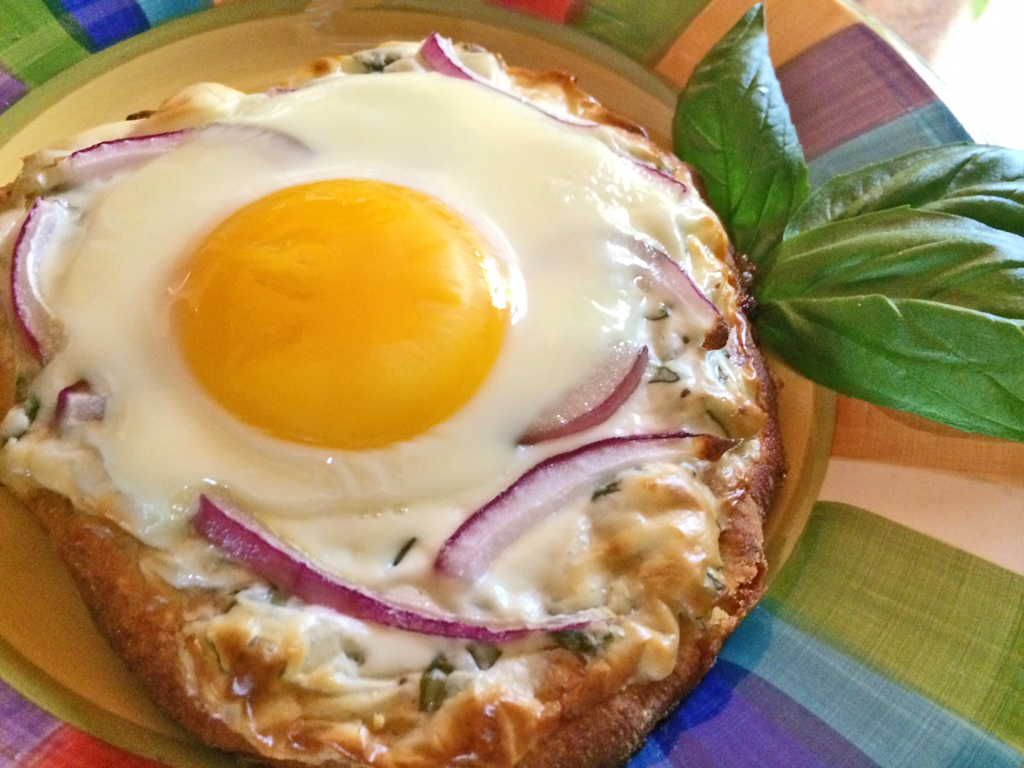 Homemade Breakfast Pizza with Basil Cream Cheese
September 1, 2015
When most people think of breakfast, they don't think of a warm, inviting homemade breakfast pizza. I guess that's where I differ from the norm. I think of pizza as a base to do with whatever you please --lunch, dinner, or breakfast! I used naan bread for this homemade breakfast pizza because that's what I had on hand, but other options --tortillas, pita bread, store bought pizza crust?-- would work equally as well (with adjusted cooking time). This recipe happened one weekend after gardening in the yard. Our basil plant had grown to crazy proportions so we had to tame it a bit (leaving me with a lot of fresh basil). Not having any issue with this, I decided to make the basil shine in this breakfast pizza dish with simple, homemade flavors.
Prep: 5 mins
Cook: 10 mins

5 mins

10 mins

15 mins

Yields: 2 Servings
Directions
1Preheat oven to 425 degrees.
2
3Line baking sheet with foil. Spray with cooking spray. Add naan.
4
5In a small bowl, mix cream cheese, basil, and salt/pepper.
6
7Spread mixture onto naan.
8
9Top with red onions and eggs (carefully crack on top...).
10
11Bake for 10-12 minutes or until the eggs are set. (If you're like me and don't like a runny yolk, pop it before cooking).
12
13Enjoy your homemade breakfast pizza.
0 Reviews