Green & Goat Cheese Meatless Frittata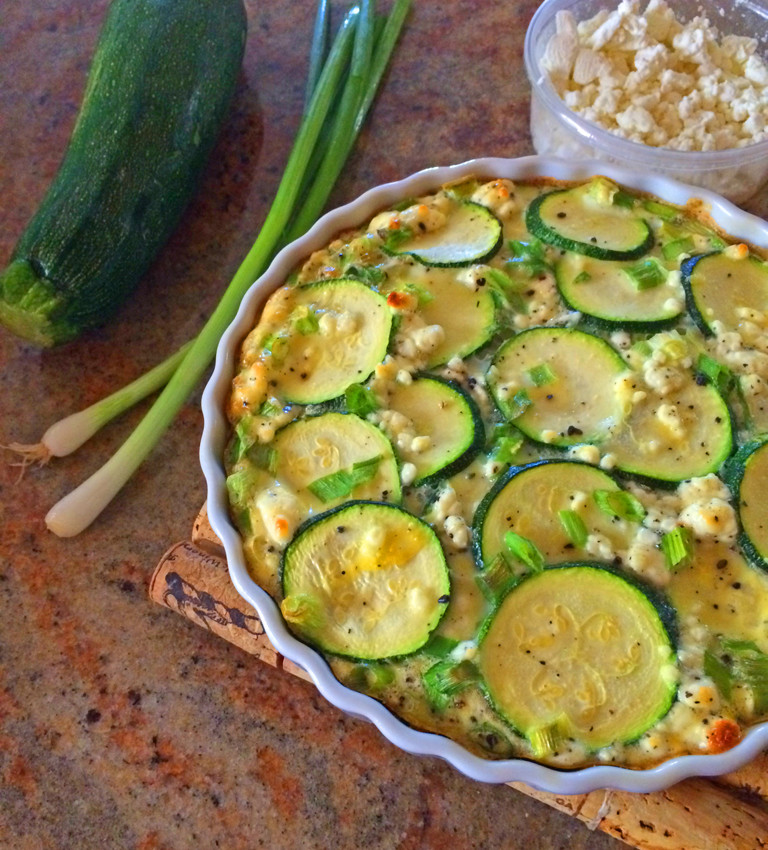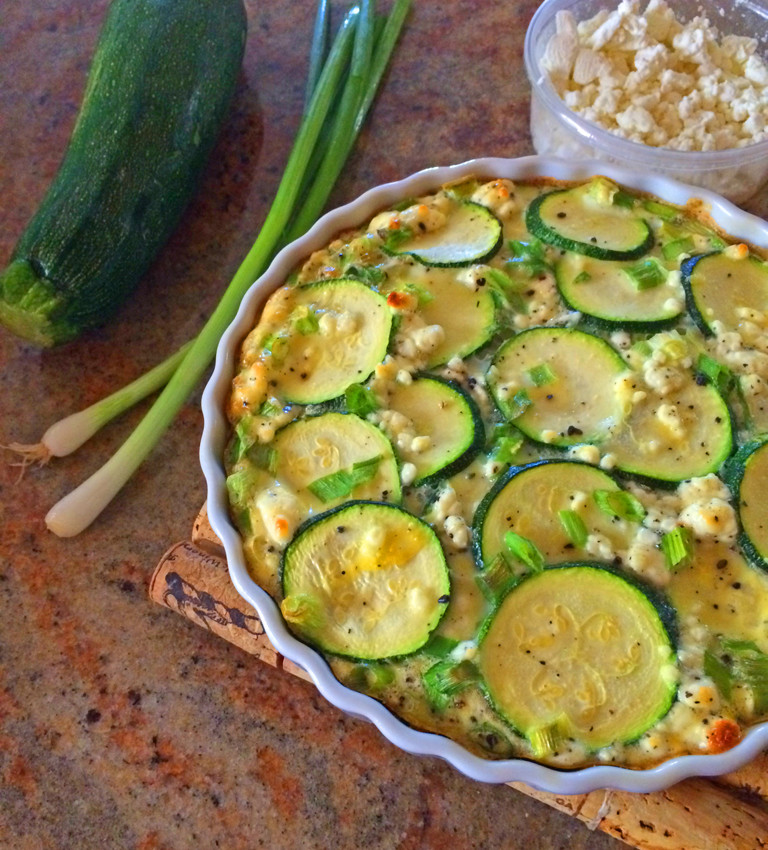 Green & Goat Cheese Meatless Frittata
August 22, 2015
Whether you're a vegetarian or a full blown meat-eater, you'll appreciate this meatless frittata. On a completely different note, I've recently discovered the wonders of goat cheese. Goat milk and cheese can be easier on our digestive systems than cow's milk and cheese, which is a win in my book. Whether in eggs, on a salad, atop tacos, or melted onto a pizza crust, goat cheese is a salty goodness not to be underestimated. In this recipe, I add it to the eggs before whisking so some of it will break up and add a little extra creaminess to the eggs. You really can use any vegetables you prefer so if zucchini and/or green onions aren't your fave, go ahead and switch it up. If you're craving meat, I guess you could throw it in too, but you will have to accept that you're going against the point of a meatless frittata, but, hey, that's between you and your oven!
Prep: 15 mins
Cook: 30 mins

15 mins

30 mins

45 mins
Directions
1Let's start at the very beginning, a very good place to start...
2
3Preheat your oven to 350 degrees.
4
5Slice zucchini into thin discs and spread 1/2 evenly onto the bottom of a 7-inch shallow pan (I use a tart dish because it is the perfect size for my boyfriend and myself, saves on leftover waste). Add chopped green onions on top of the zucchini. Add second layer of zucchini and onions.
6
7In a medium bowl, scramble 4 egg whites, 2 full eggs, salt/pepper and 2 tbsp of goat cheese (Mooooooo...re, if you so desire...). Pour mixture over vegetables and place in oven.
8
9Bake for 30 Minutes. Feast!
10
0 Reviews