Fresh Green Beans & Butter Sauté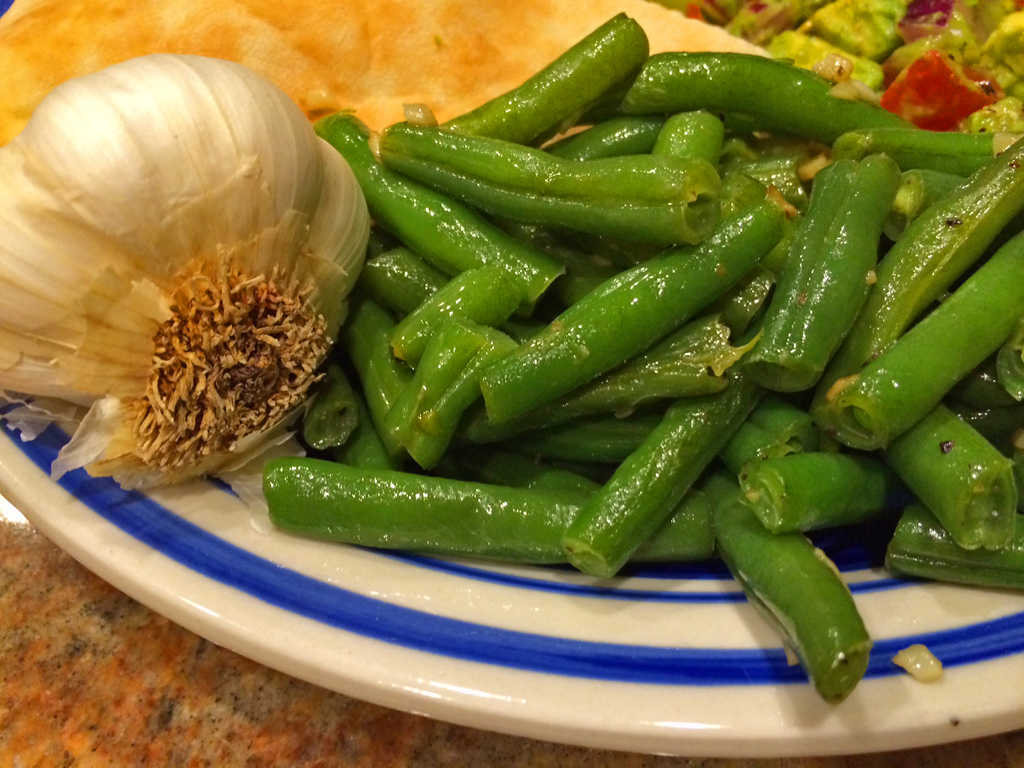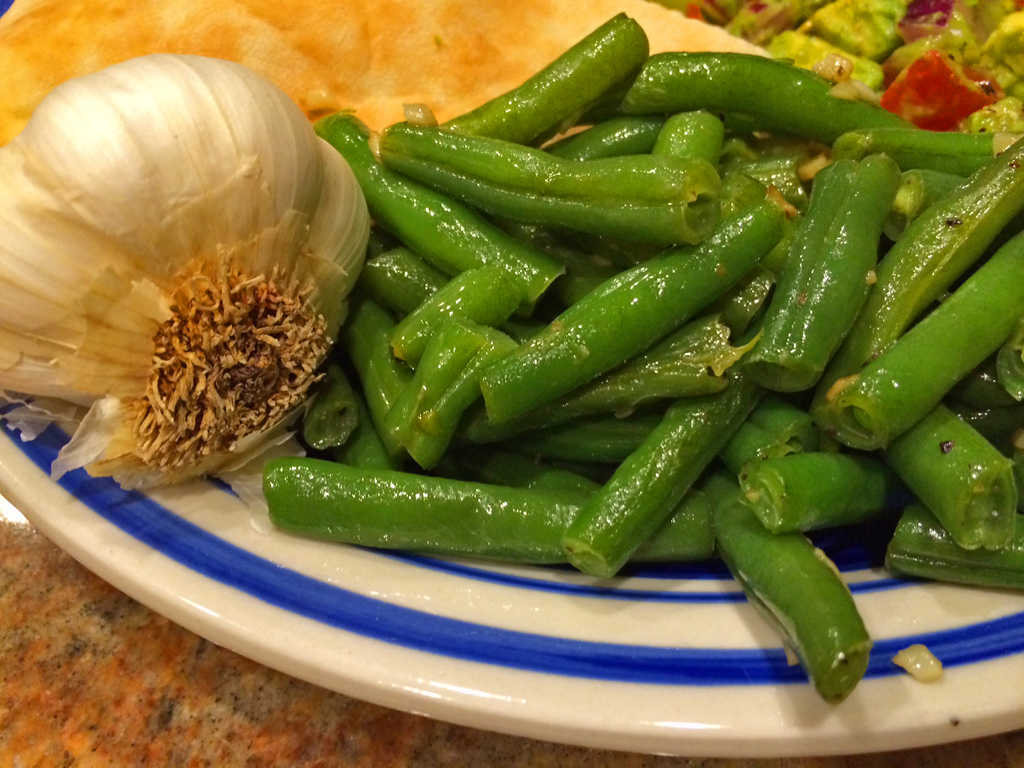 Fresh Green Beans & Butter Sauté
August 28, 2015
This fresh green beans recipe comes to you from my cousin, Heather. Whenever she comes to visit we try to cook at least 1 meal at home (we both enjoy cooking). This time, she was in charge of the sides and a great job she did! Fresh green beans are always a delight and with minimal butter, they have flavor without breaking your fat budget. Chunks of garlic throughout give you the full flavor with antioxidants to boot. A simple, yet classic dish, this fresh green beans and butter saute is a great one to bring out around the Holidays!
Prep: 10 mins
Cook: 15 mins

10 mins

15 mins

25 mins

Yields: 4 Side Servings
Directions
1Cut ends of fresh green beans and discard. Cut green beans into 1-inch pieces.
2
3Add green beans and water to saute pan. Spread garlic and cubes of butter evenly on top.
4
5Cook, covered, for 10 minutes to steam.
6
7Remove lid and saute for 5-10 minutes, or until tender.
0 Reviews