Easy French Toast Bake with Almonds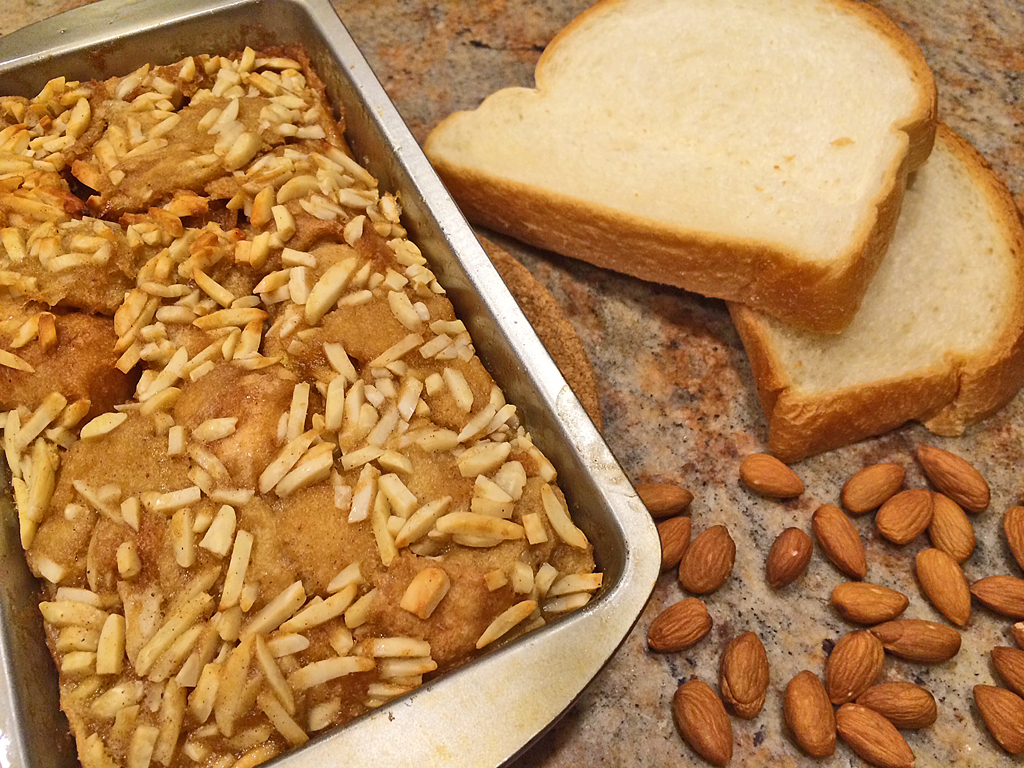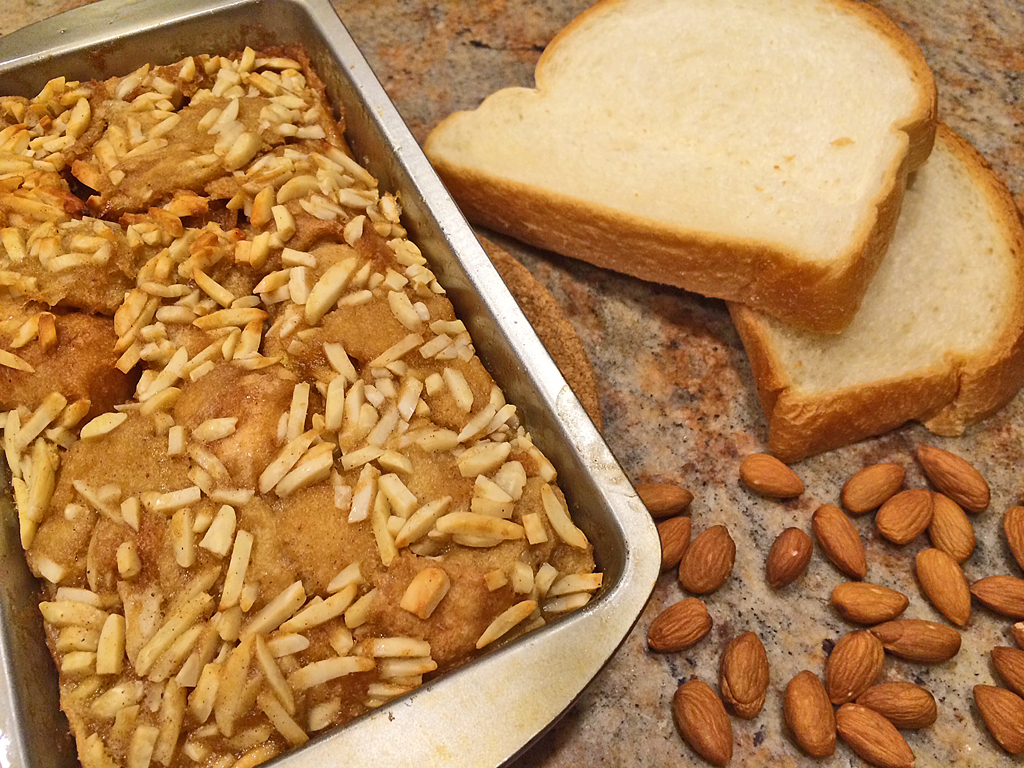 Easy French Toast Bake with Almonds
August 24, 2015
This easy french toast bake was actually a "breakfast for dinner" recipe so feel free to try this one for a weekend breakfast or with some beers on a Tuesday. This healthy and easy french toast bake came about after a trip to the local deli. In particular, I love their bread. Their bread is absolutely delicious, so I inquired about buying a loaf. Rather than letting me purchase, I was given the bread out of the goodness of their heart. Well, it's not a far leap to toast when one has a lot of bread on hand. Next stop, french toast. Laziness dictated that individual slices were too much work so this bake was born. This recipe is very versatile in that you can add whatever spices you like to this easy french toast bake itself as well as top it with endless goodies...
Prep: 1 hr
Cook: 45 mins

1 hr

45 mins

1 hr 45 mins

Yields: 2-3 Servings
Directions
1Spray a large loaf pan with cooking spray. Add bread pieces.
2
3In a separate bowl (*use a measuring cup for easy pouring), whisk together eggs, egg whites, almond milk, cinnamon, sugar, nutmeg, vanilla, and maple syrup. Pour mixture over the bread pieces. Allow to soak in the fridge for 45 minutes.
4
5Preheat Oven to 350 degrees.
6
7Mix together brown sugar, applesauce, and almonds. Spread evenly over bread.
8
9Cook, covered, for 30 minutes.
10
11Remove cover, cook for an additional 15 minutes, or until golden brown.
12
13Top with extra almond, maple syrup, or whipped cream. Happy noshing!
0 Reviews