Easy Chicken A La King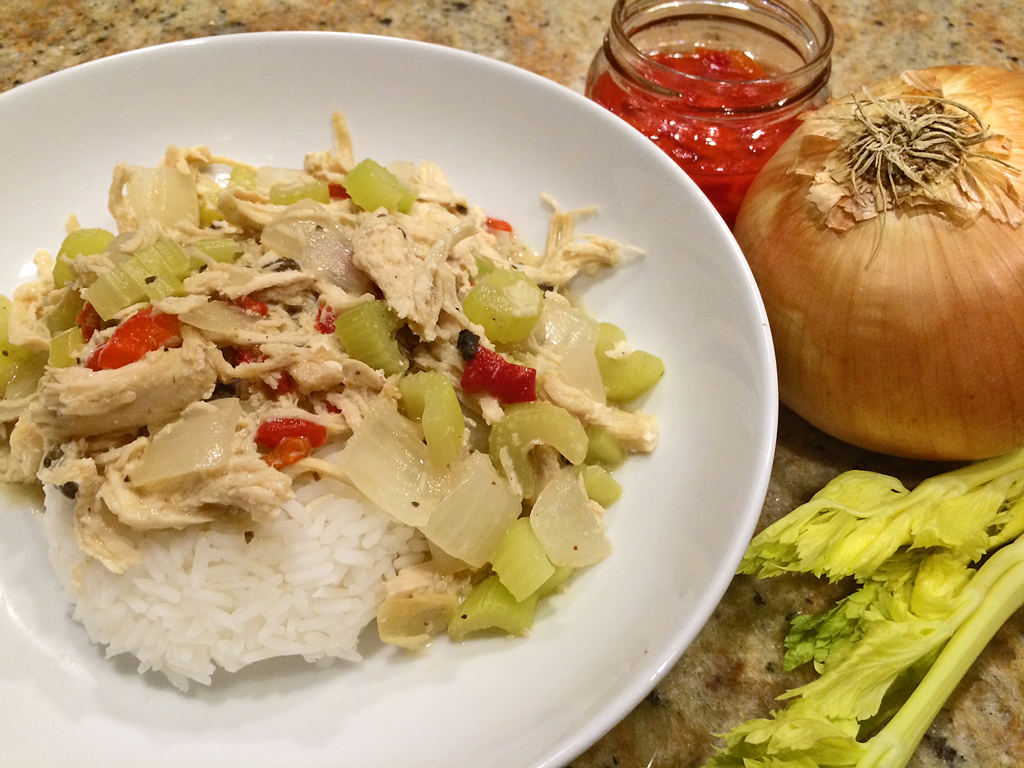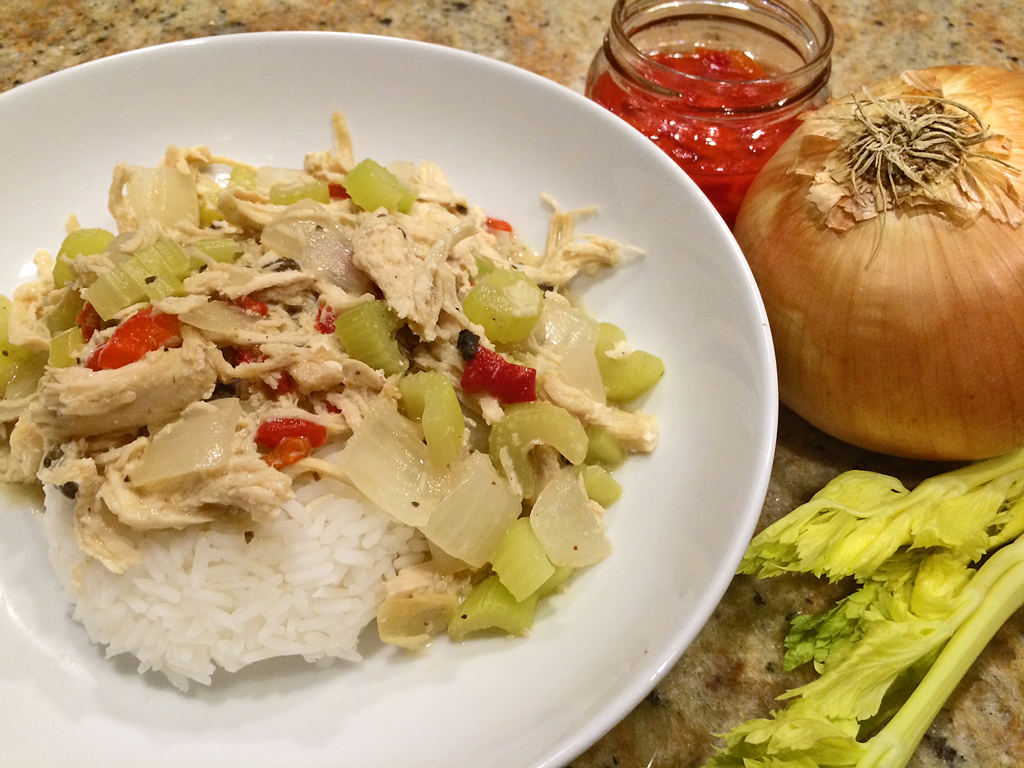 Easy Chicken A La King
September 14, 2015
This easy chicken a la king brings back one of my favorite TV dinners as a kid with less sodium and fat than traditional chicken a la king. Using cream of mushroom soup as the main flavor base saves time and money. Another plus is that it hides the mushrooms. Mushrooms are notoriously hated among picky eaters so if you have one (like I do), the more hidden the mushrooms the better. Fresh onions and celery add a touch of crunch while the shredded chicken absorbs the creamy soup goodness. Pimientos add a soft, milder flavor that is surely welcome in this classic dish. Try this easy chicken a la king for dinner tonight!
Prep: 10 mins
Cook: 45 mins

10 mins

45 mins

55 mins

Yields: 2-3 Meal Servings
Directions
1Preheat oven to 350 degrees.
2
3Spray an 8 x 8 glass baking dish with cooking spray.
4
5Add onions, celery, chicken, and pimientos.
6
7In a small bowl, combine 1 can cream of mushroom soup, garlic, sage, and salt/pepper.
8
9Pour over chicken.
10
11Cover and bake for 30 minutes. Stir.
12
13Re-cover and bake another 10-15 minutes.
14
15Serve over white rice or egg noodles.
0 Reviews