Curried Chicken and Pear Tacos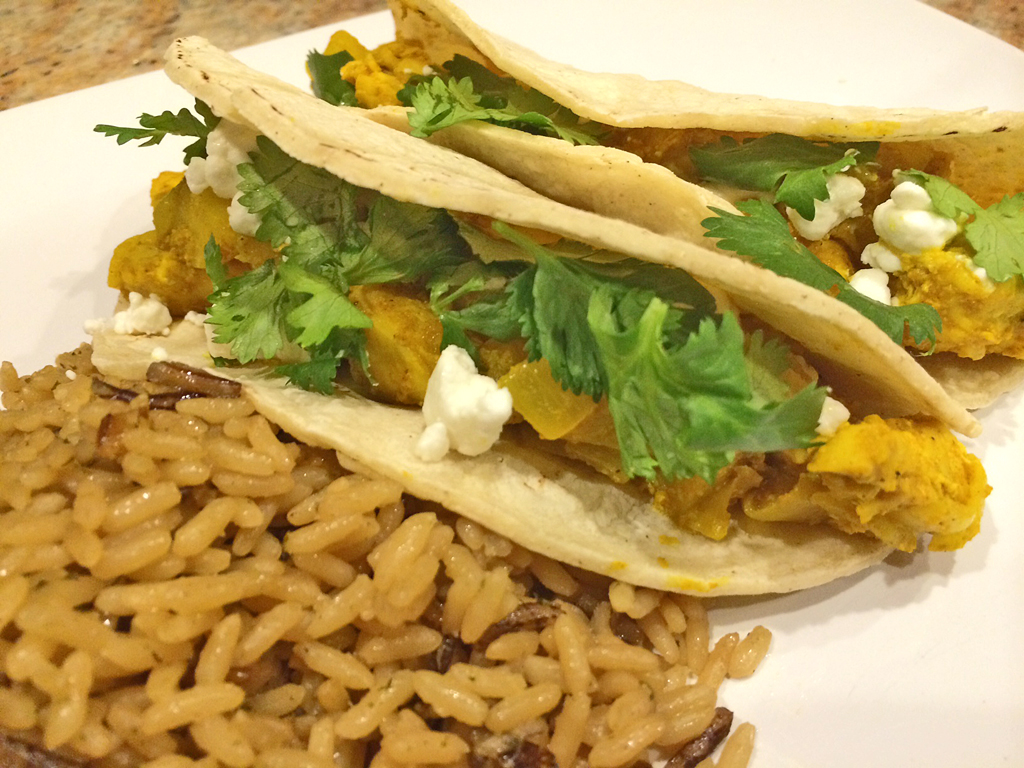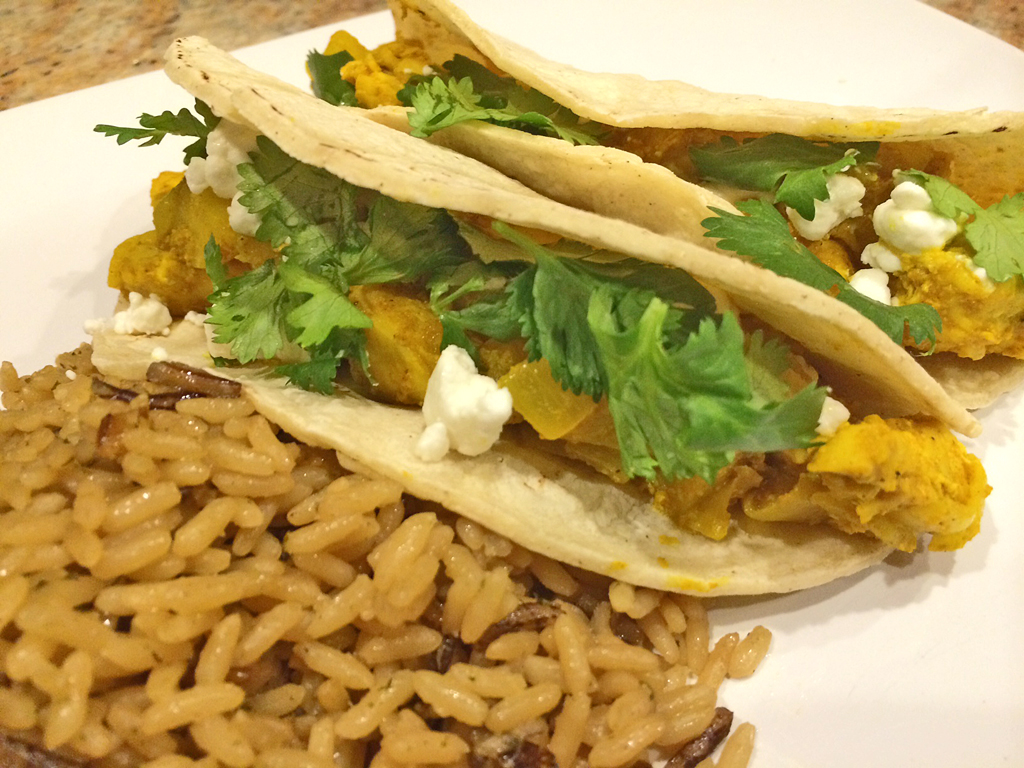 Curried Chicken and Pear Tacos
September 12, 2015
These curried chicken and pear tacos are sure to bring a new twist to Taco Tuesday. I dunno about you, but I get so bored of the same old taco flavor. Of course it's nostalgic and will always have a place in my heart, however some days you need something different. The Bartlett pears in these tacos add a delightful crunch to simple shredded chicken and onions. Curry adds even more depth of flavor with coconut milk bringing home the creaminess. While the coconut milk is not necessary, it is highly recommended. Switch up your Taco Tuesday with these curried chicken and pear tacos.
Prep: 15 mins
Cook: 35 mins

15 mins

35 mins

50 mins

Yields: 5-6 Tacos
Directions
1Spray medium to large saucepan with cooking spray.
2
3Add chicken, onions, and pears.
4
5Cook on high until chicken is white through and onions are translucent (about 10-15 minutes).
6
7Add curry, turmeric, garlic, and coconut milk (if desired). Stir.
8
9Simmer on low for 10-15 minutes.
10
11Top tortillas with meat, goat cheese, and cilantro.
12
13
0 Reviews