Creamy Sriracha Garlic Bread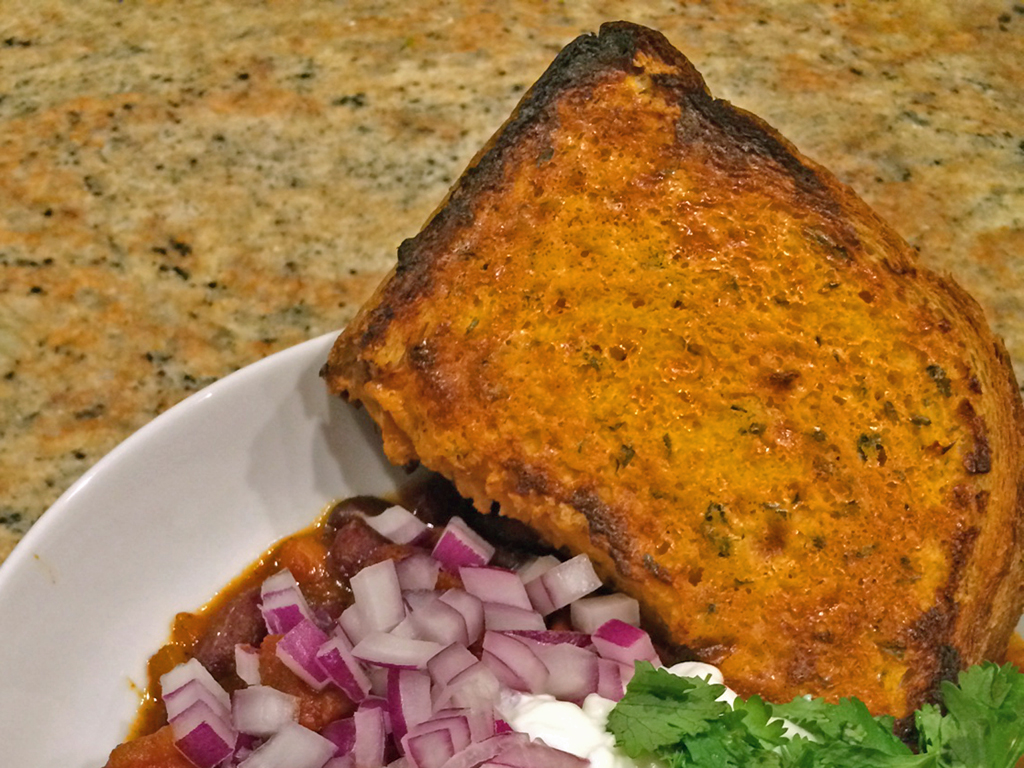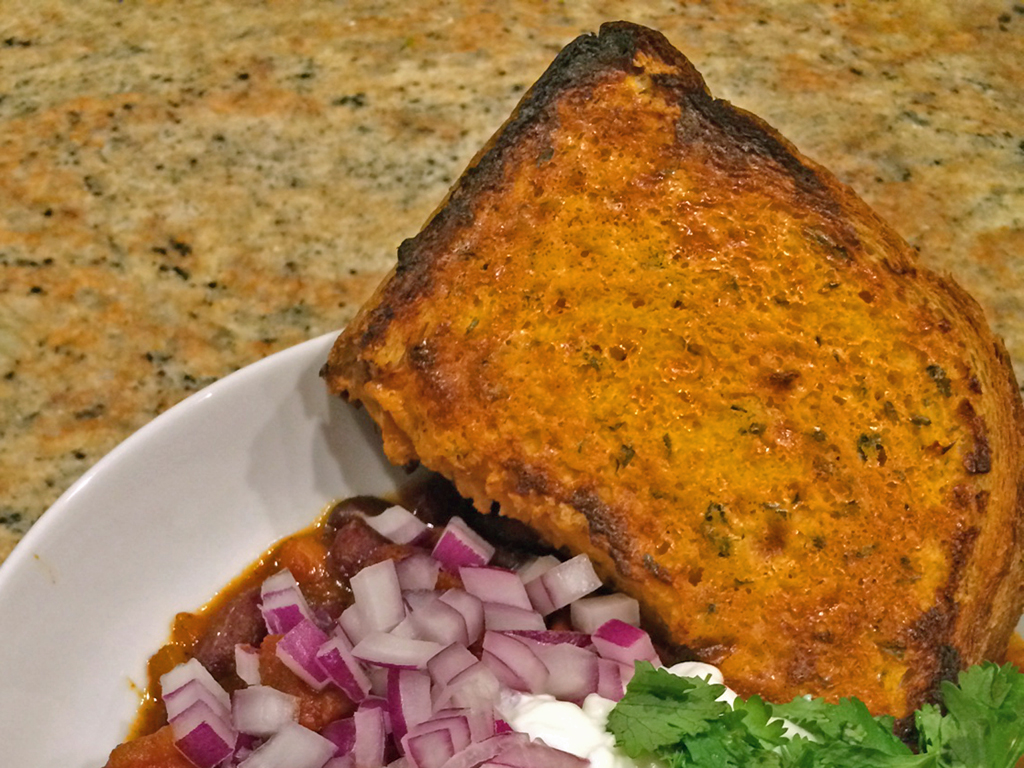 Creamy Sriracha Garlic Bread
August 25, 2015
Sriracha is all the rage right now and our household is not immune, hence sriracha garlic bread. My boyfriend has been in love with the famous red sauce for a long time now, but I tend to have an aversion to spicy things so my love of all things sriracha is newfound. I decided good ole bread sounded like just the thing to kick up with a bit of sriracha and garlic. Using cream cheese instead of butter reduces the overall saturated fat and adds a bit of extra creaminess to the toast. If you're looking to make use of that big red, rooster bottle, then look no further than this Creamy Sriracha Garlic Bread.
Prep: 5 mins
Cook: 10 mins

5 mins

10 mins

15 mins

Yields: 4 Servings
Directions
1Preheat oven to 425 degrees.
2
3Line baking sheet with foil and cover with cooking spray.
4
5Combine cream cheese, sriracha, parsley, and garlic into a spread.
6
7Spread mixture onto both sides of bread slices evenly.
8
9Bake for 5 minutes, then turn over.
10
11Bake another 3-5 minutes, or until golden brown.
0 Reviews