Chimichurri Pasta with Grilled Corn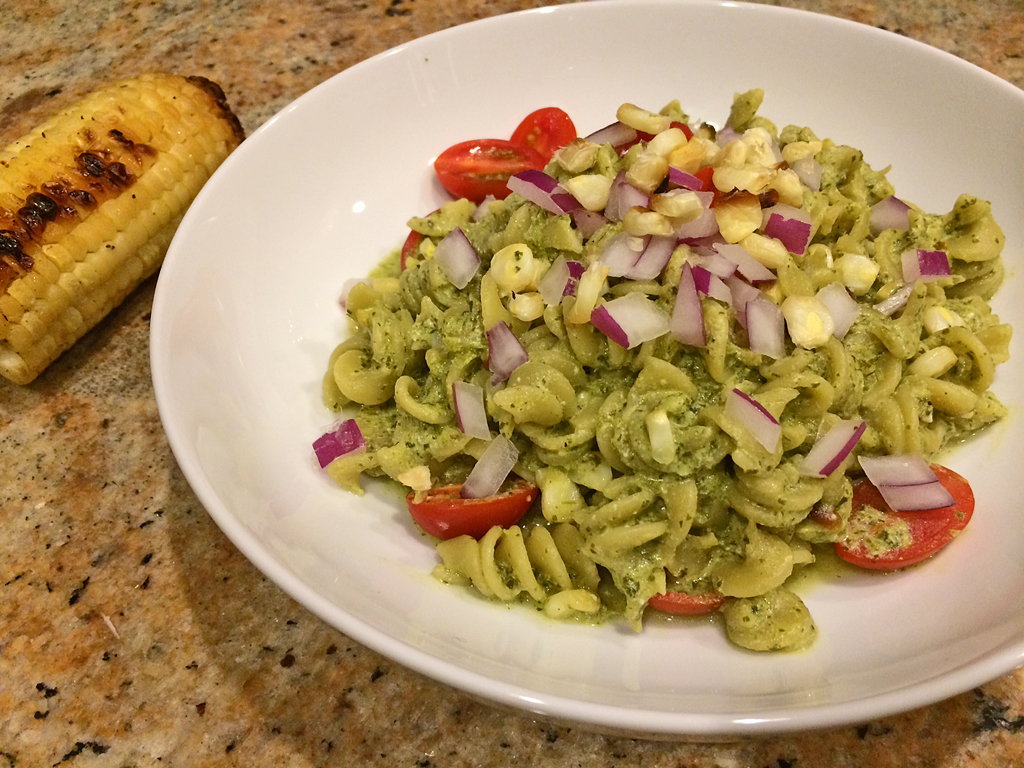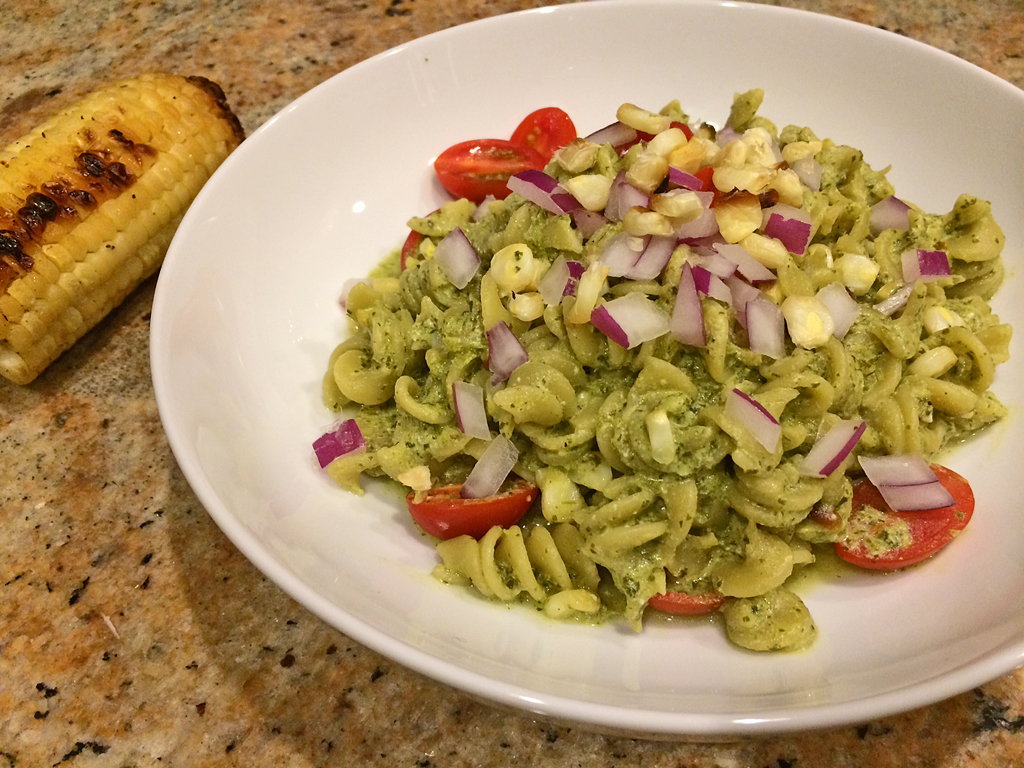 Chimichurri Pasta with Grilled Corn
September 1, 2015
Try this one on for size -- chimichurri pasta! You may have noticed an influx of recipes with my chimichurri sauce recently; that's cause a batch of that sauce goes a long way. This recipe evolved based on what we had in the house and being a one-pot dish, I'm sure you can guess how much energy I had. The pasta in chimichurri pasta is a given to have at home, but luckily we had been to a BBQ earlier that day and had some tasty grilled corn left. Since I still also had some of the cilantro chimichurri sauce hanging out, I decided they could be pretty good friends. I was not wrong. Greek yogurt adds the creaminess you're looking for in this pasta dish while taming the vinegar tang from the chimichurri sauce. Overall, this creamy chimichurri pasta dish is a great balance of smoky, sweet, and tangy tastes.
Prep: 15 mins
Cook: 25 mins

15 mins

25 mins

40 mins

Yields: 2-3 Meal Servings
Directions
1Combine cooked pasta, corn, Chimichurri Sauce, pasta water, and greek yogurt in a medium saucepan.
2
3Heat on medium, stirring occasionally, for 5-6 minutes, or until most liquid has cooked off.
4
5Turn off heat, add tomatoes. Stir.
6
7Top with red onion.
0 Reviews