Chicken Fettucine with Lighter Alfredo Sauce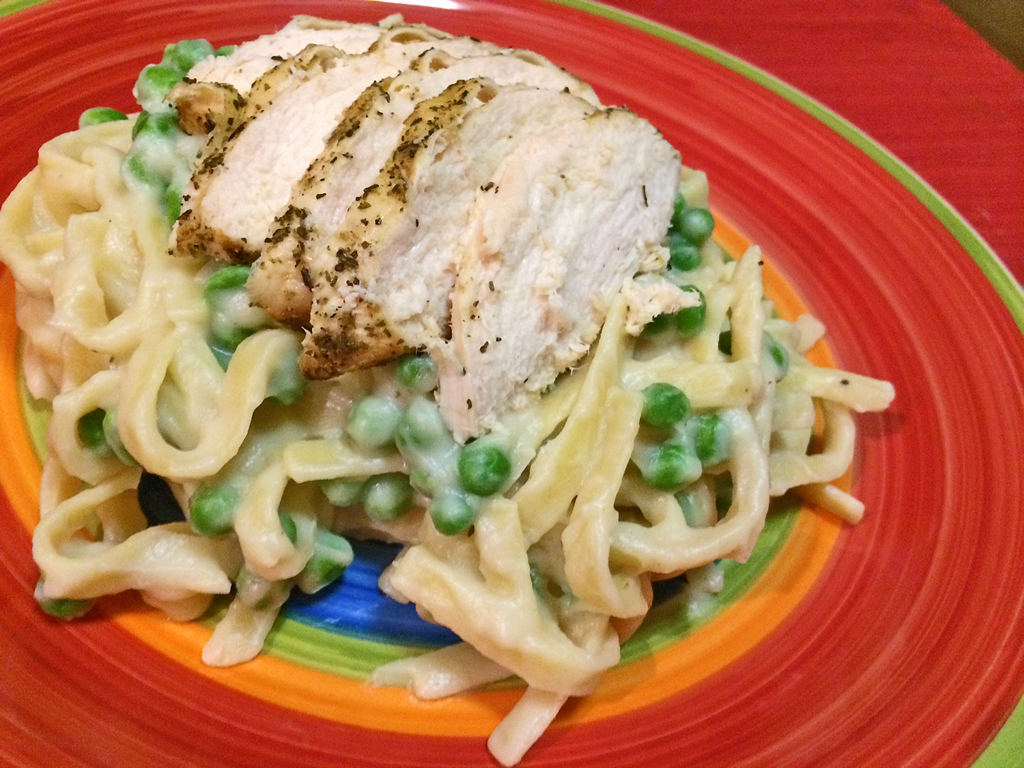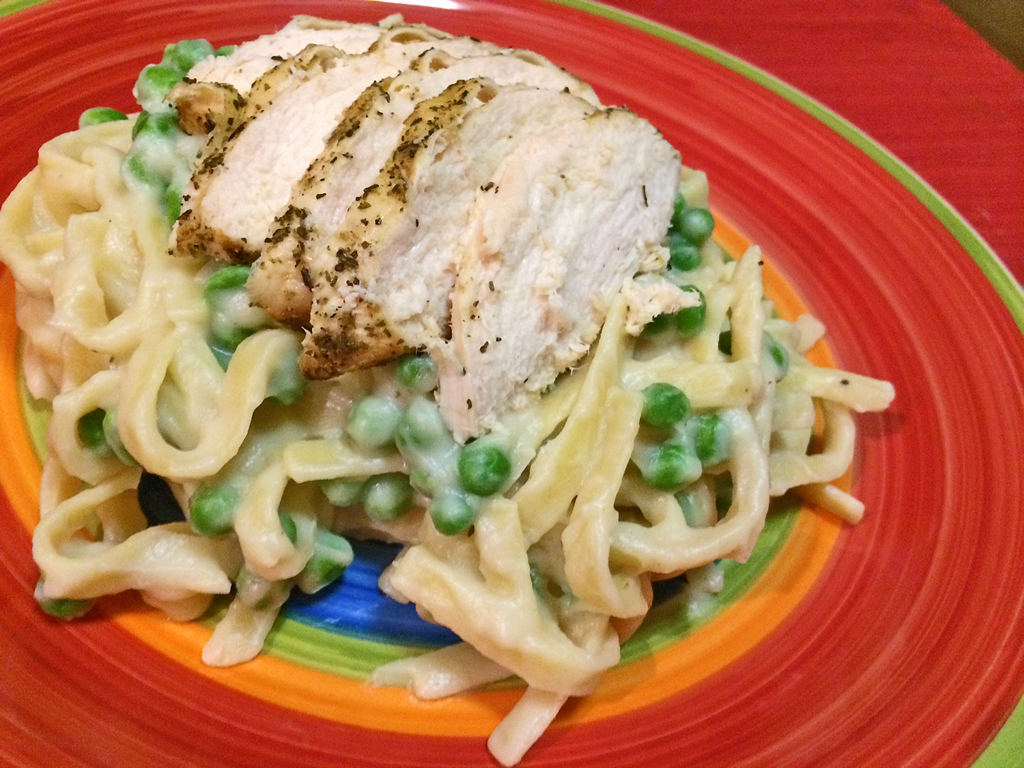 Chicken Fettucine with Lighter Alfredo Sauce
September 7, 2015
If you're looking for a lighter Alfredo sauce recipe, then look no further. This chicken fettuccine with lighter Alfredo sauce makes use of store bought Alfredo sauce mixed with the vitamin rich creaminess of blended cauliflower. Cauliflower practically has a whole alphabet full of vitamins so you can't go wrong with adding it to your meal. This recipe is especially great for those picky eaters since the cauliflower is hidden. If you do have picky eaters, I recommend making the sauce when you're alone so it can stay your little secret instead of a cauliflower coup. This lighter Alfredo sauce can be used in a whole host of recipes from lasagnas, to dips, to chicken.
Prep: 20 mins
Cook: 40 mins

20 mins

40 mins

1 hr

Yields: 3-4 Meal Servings
Ingredients
1/2 Box Fettucine Pasta, cooked (Reserve 1/2 cup Pasta Water)
1 Boneless, Skinless Chicken Breast, grilled
Lighter Alfredo Sauce
3 1/2 cups Cooked Cauliflower Florets
1/2 cup Store-Bought Alfredo Sauce, your fave
Directions
1In a medium saucepan, boil cauliflower until soft. Drain, reserve saucepan for later use.
2
3Combine boiled cauliflower, garlic cloves, salt, pepper, alfredo sauce, and reserved pasta water in a food processor. Blend.
4
5Place sauce mixture back into saucepan and place on low heat.
6
7Add cooked fettucini noodles (and peas, if wanted) to the sauce and heat together, stirring occasionally for 10-15 minutes.
8
9Top with sliced grilled chicken and parmesan cheese.
10
11
0 Reviews