Chicken Egg Noodle Soup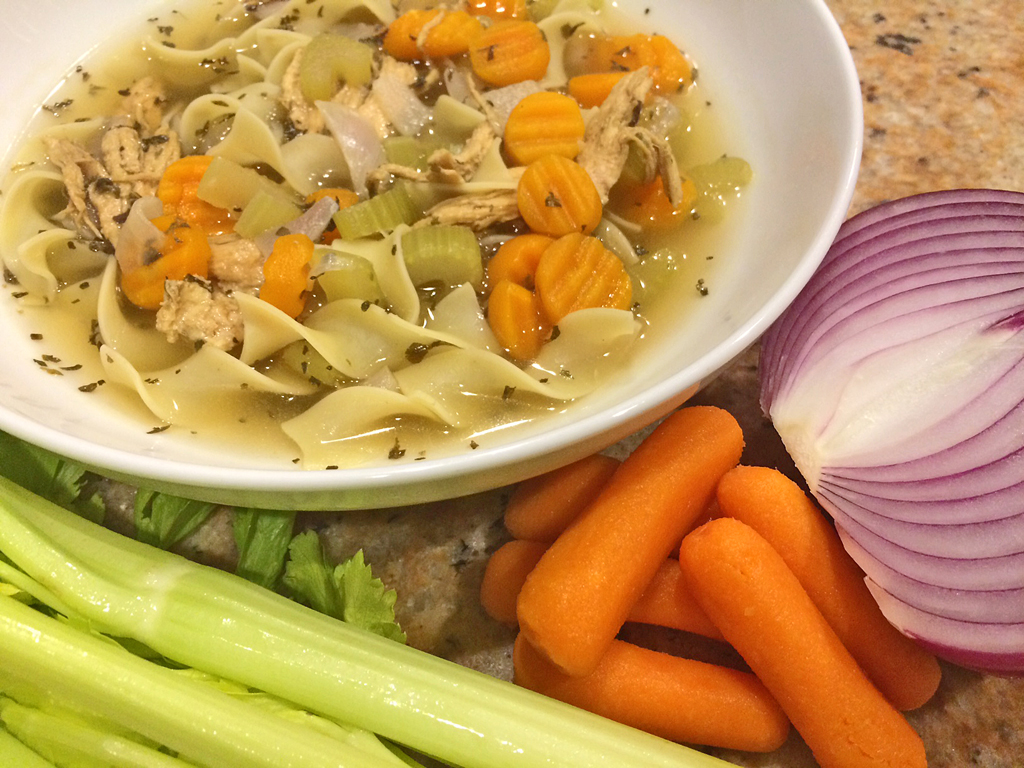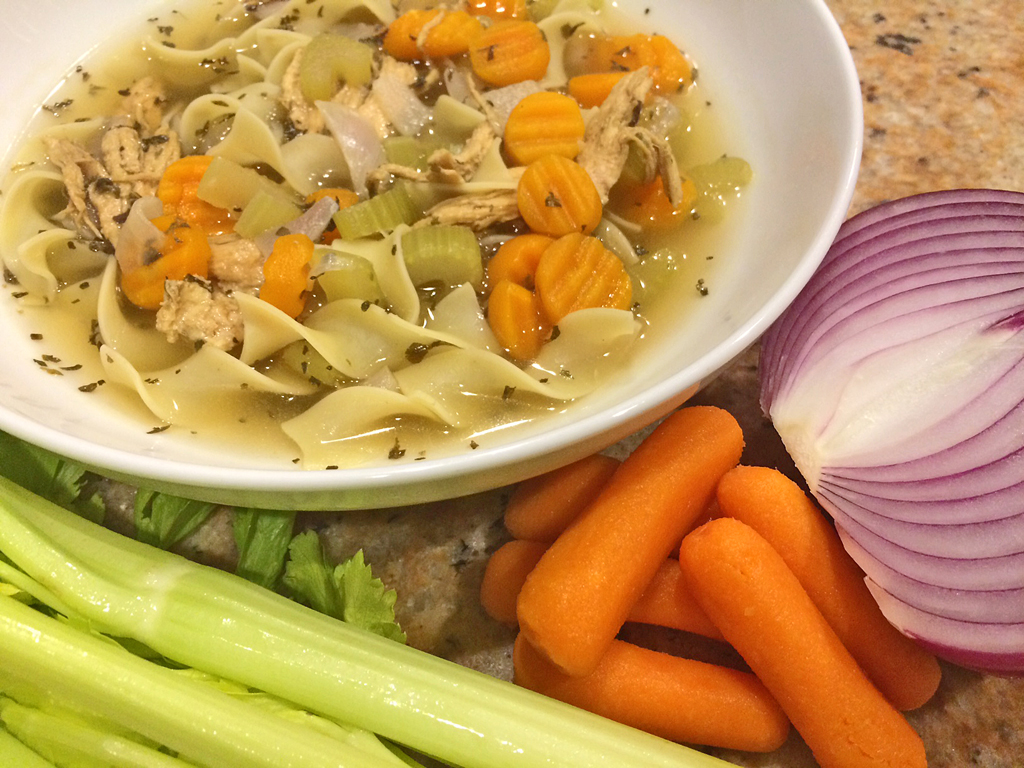 Chicken Egg Noodle Soup
September 14, 2015
This chicken egg noodle soup is what I crave when I'm sick. I've even gone through the trouble of teaching my boyfriend how to make so when I am sick, I don't have to do much (smart thinking, huh?). Now that the recipe is written down here, he has absolutely no excuse to order pizza instead (one does not crave pizza while sick...). Even if you're not sick, which I'm hoping you're not, this chicken egg noodle soup is a traditional delight that the whole family will enjoy. It also freezes pretty well so you can just nuke it if you do, unfortunately, catch that flu bug.
Prep: 25 mins
Cook: 2 hrs

25 mins

2 hrs

2 hrs 25 mins

Yields: 5-6 Meal Servings
Directions
1Spray a large pot with cooking spray.
2
3Cook onions and celery for 8-10 minutes on medium, or until onions are translucent.
4
5Add basil, garlic powder, and thyme leaves. Stir for 1-2 minutes.
6
7Add broth (scraping bottom of pot). Add bay leaves, carrots, and chicken. Stir well.
8
9Cover and simmer for 1-2 hours.
10
11Add egg noodles and cook for 10-12 minutes.
12
13Remove from heat and add lemon juice,
14
15Serve with a dash of sriracha if desired (highly recommended).
0 Reviews