Cheesy Onion Bread - Bloomin' Onion Style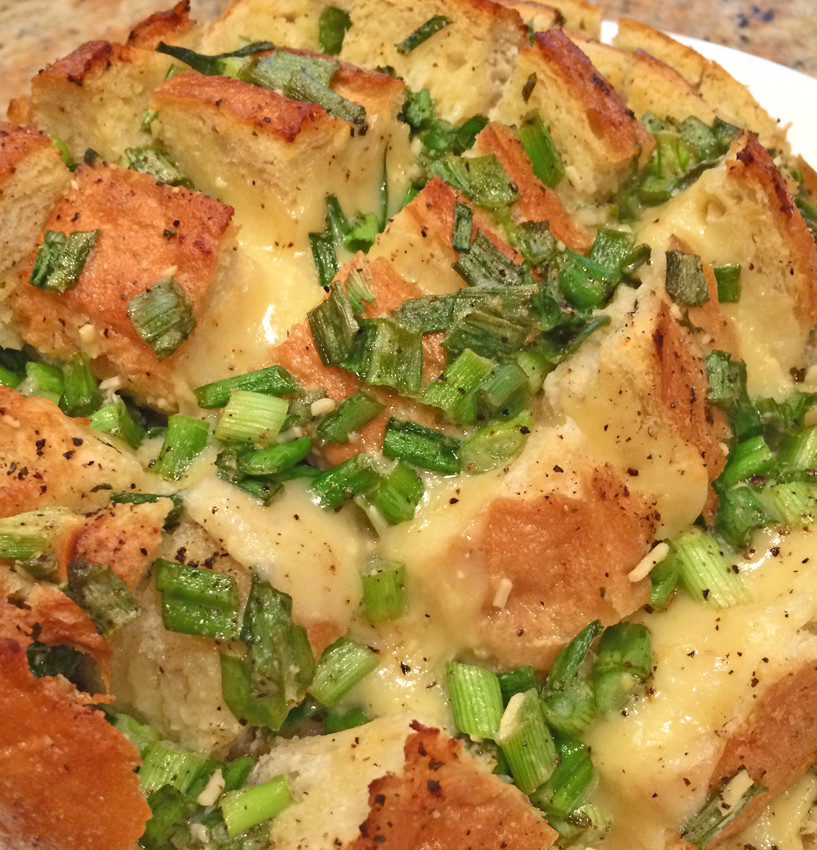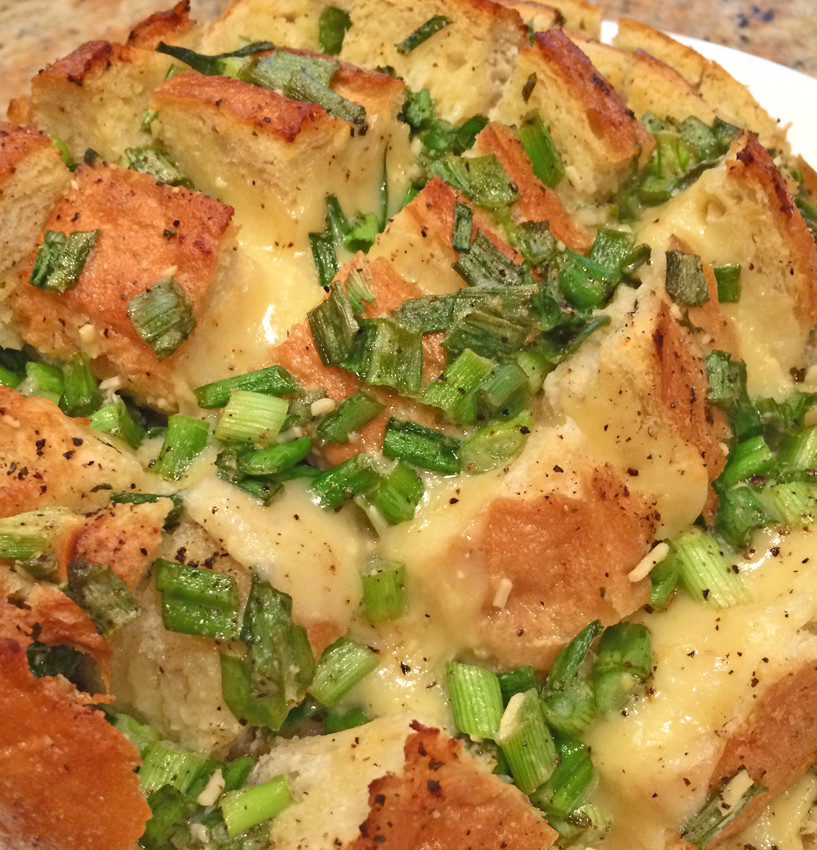 Cheesy Onion Bread – Bloomin' Onion Style
August 23, 2015
This cheesy onion bread came about after some extensive web searching and a Holiday weekend. As with most Holiday weekends, we were invited to a BBQ at a friend's place. Cue web searches for easy to make potluck options. I found similar options to this, but wanted to spicen it up (literally!) with a bit of garlic and a more "special" cheese. Dubliner has always had a special place in my heart for it's delicate combination of mild sweetness and nutty almost-Parmesan flavor. For the BBQ, I cut and prepared until the point of cooking. I wrapped it in foil, and heated up in the oven when we got to the BBQ. This chessy onion bread recipe really is best fresh from the oven (think string cheese x 10) so I would highly recommend trying to have it that way.
Prep: 10 mins
Cook: 25 mins

10 mins

25 mins

35 mins

Yields: 6-8 Snack Portions
Directions
1Preheat the oven to 350 degrees.
2
3Carefully cut the bread in a criss-cross pattern (think #). Do NOT cut through the bottom of the bread. If you do, the world won't end, but you may lose some cheesy goodness...
4
5Cut cheese into thin slices. Place slices evenly along the inside of the cuts of bread. Insert green onions around the cheese and sprinkle some on top for good measure.
6
7In a measuring cup combine melted butter (*melt it in the measuring cup to save dishes) and garlic powder. Pour mixture into the cheesy oniony crannies.
8
9Loosely wrap bread in foil and bake for 15 minutes.
10
11Unwrap bread and bake for another 5-10 minutes.
12
13Dig In!
14
15
16
0 Reviews