Homemade Carrot Greens & Cilantro Chimichurri Sauce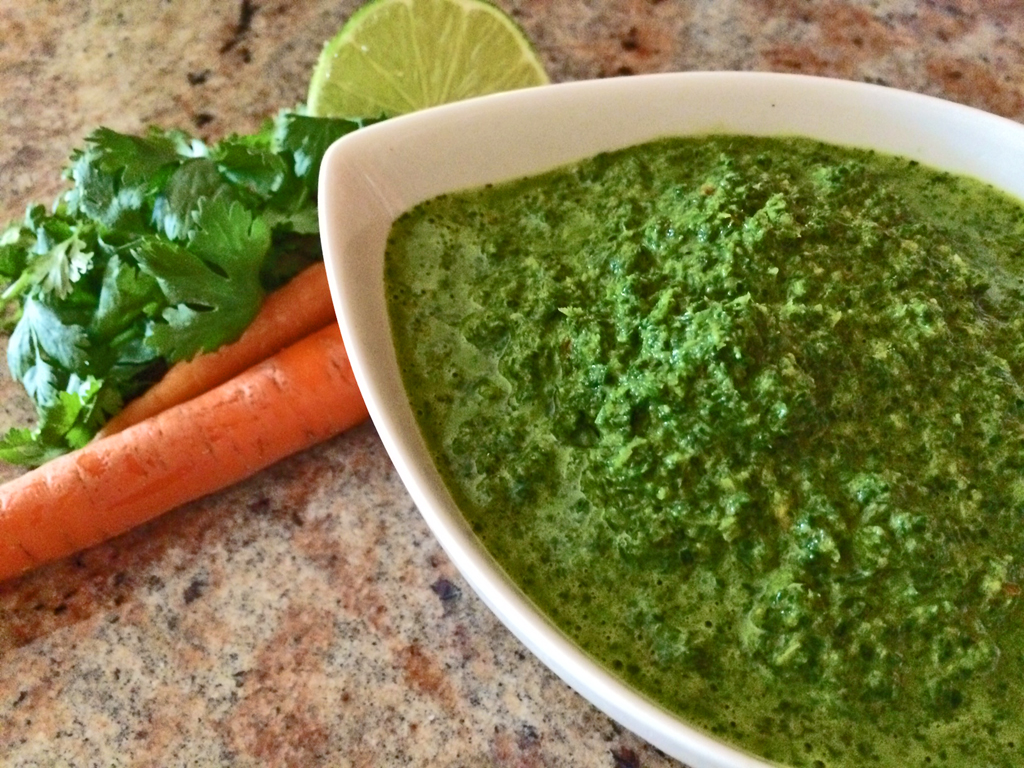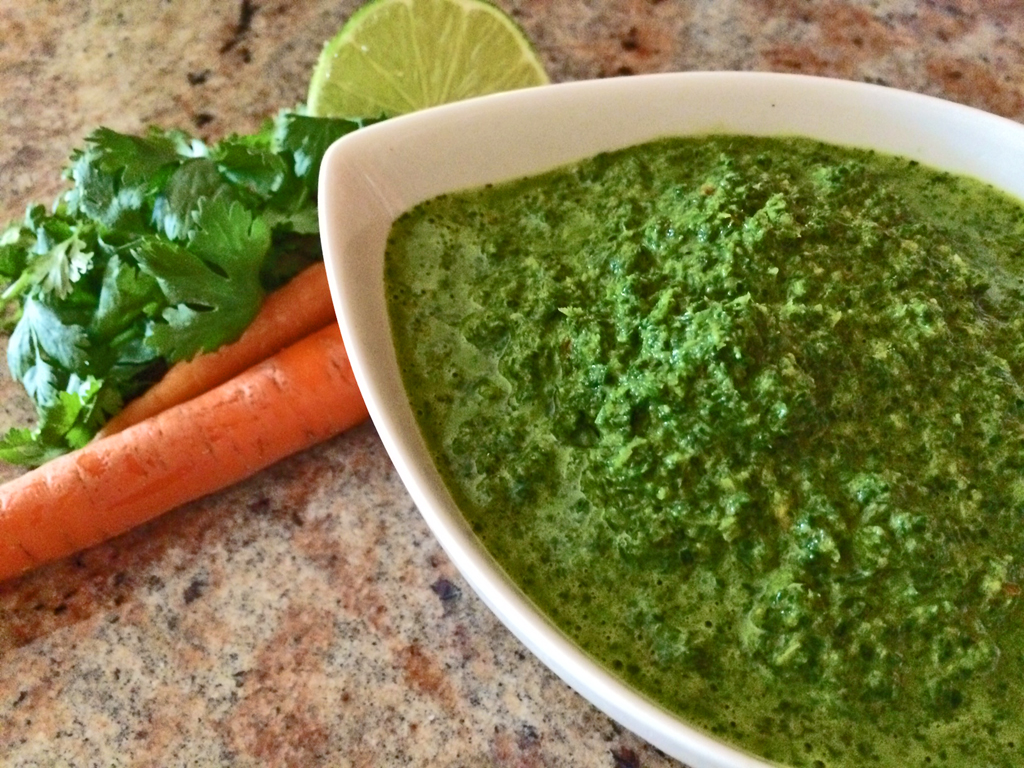 Homemade Carrot Greens & Cilantro Chimichurri Sauce
September 1, 2015
This cilantro chimichurri sauce is inspired by the Argentinian sauce traditionally made with parsley, oregano, and white vinegar. I've never been to Argentina, but if they put chimichurri sauce on everything, I am all for it. Being from San Diego, cilantro is an easy to find Mexican resource that generally adds depth to any dish so that was an easy switch for the oregano. Opting for apple cider vinegar instead of white vinegar softens the tang. What to do for parsley? Well, carrot greens are thought to be a highly under-utilized superfood. Most people throw away the carrot tops, but I decided to throw them in my blender instead (with some other fun flavors) and whip up this scrumptious carrot-top and cilantro chimichurri sauce. You can use this sauce to top salads, chicken, tri-tip, tacos, and more. Add some yogurt for a creamy dip, add more vinegar for a salad dressing, or let it brighten any meat dish.
Prep: 15 mins

15 mins

15 mins

Yields: 2-3 Cups
Directions
1Add all ingredients to the best blender you own.
2
3Blend.
4
5Top your favorite meals with this green delight!
0 Reviews