Black Bean Tacos with Roasted Rainbow Carrots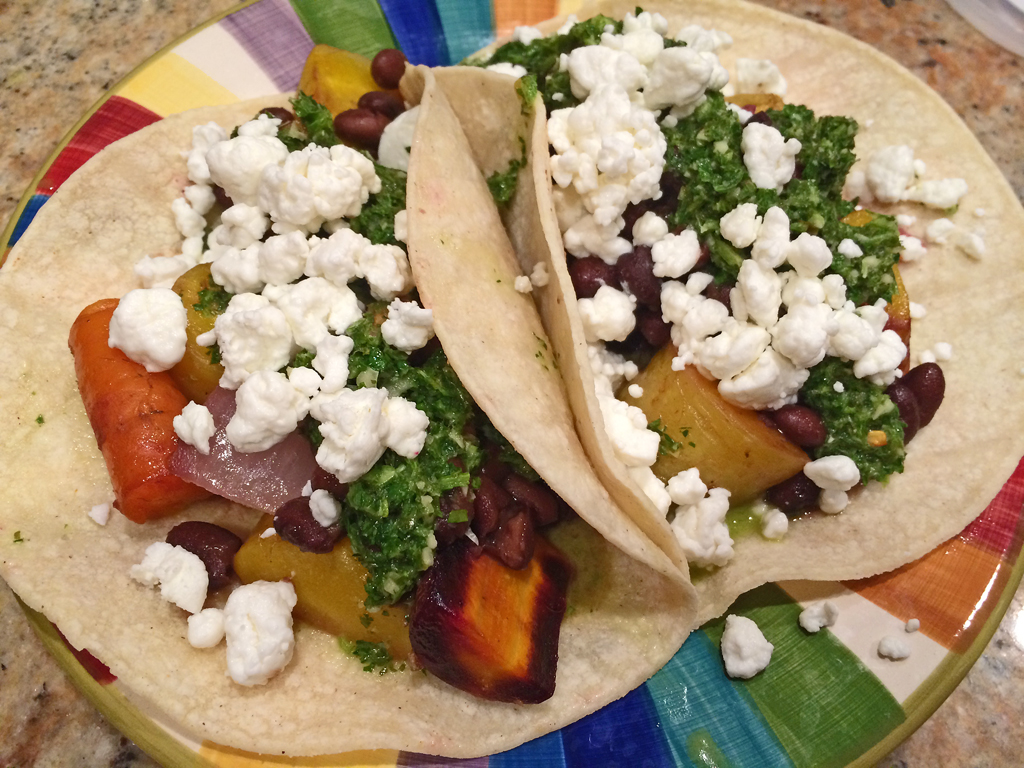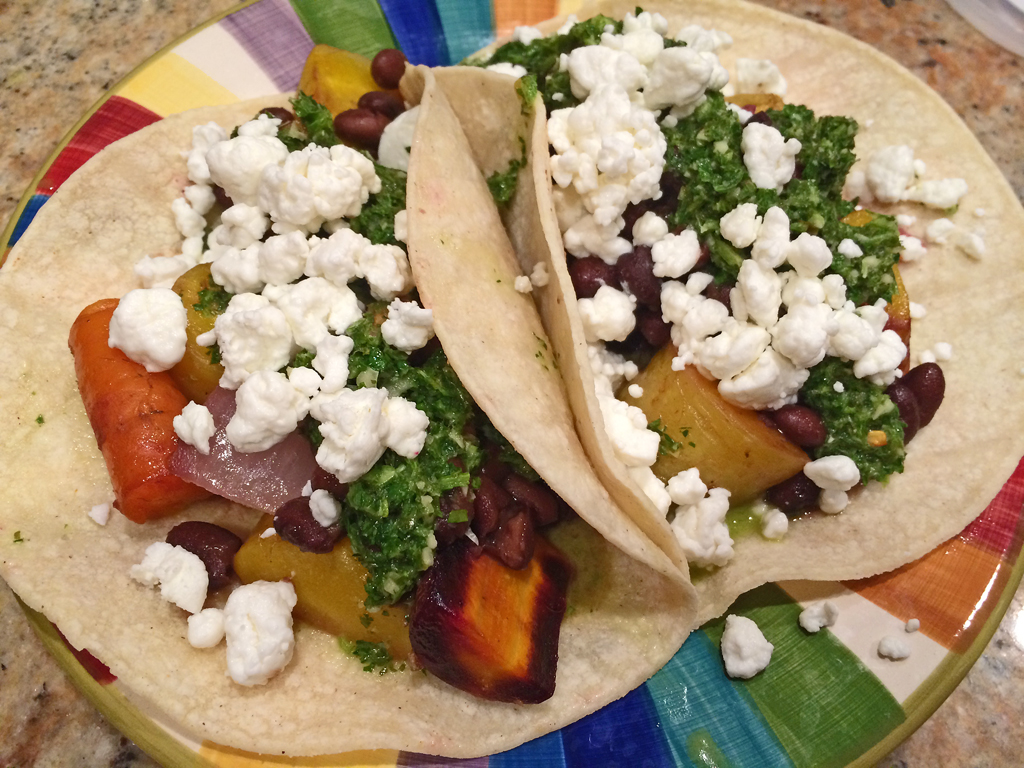 Black Bean Tacos with Roasted Rainbow Carrots
September 1, 2015
Looking for a way to jazz up black bean tacos? Black bean tacos are a great meatless taco option, but they've been done a million times. Let's try something a bit more...colorful. Once a month I get a local, organic fruit and veggie box delivered to my door. I think it's so fun to play around with what's in season while supporting the local economy. This particular box had rainbow carrots. With the traditional orange, brilliant yellow, and deep purple hues, you won't even notice the lack of meat in this back bean tacos dish. Black beans are a great way to add texture and protein without adding meat. Switch things up with these meatless rainbow carrot and black bean tacos.
Prep: 10 mins
Cook: 25 mins

10 mins

25 mins

35 mins

Yields: 5-6 Tacos
Ingredients
5-6 Rainbow Carrots, large dice
Serve with...
Directions
1Preheat oven to 400 degrees.
2
3In a large bowl, combine carrots, coconut oil, lime zest, onion, chili powder, and salt/pepper.
4
5Line a cooking sheet with foil. Spread carrot and onion mixture evenly.
6
7Bake for 15 minutes then flip carrots and add black beans.
8
9Bake for another 5-10 minutes, or until toasty brown.
10
11Serve with tortillas, chimichurri sauce, and goat cheese.
12
13
0 Reviews