Black Bean Pumpkin Smash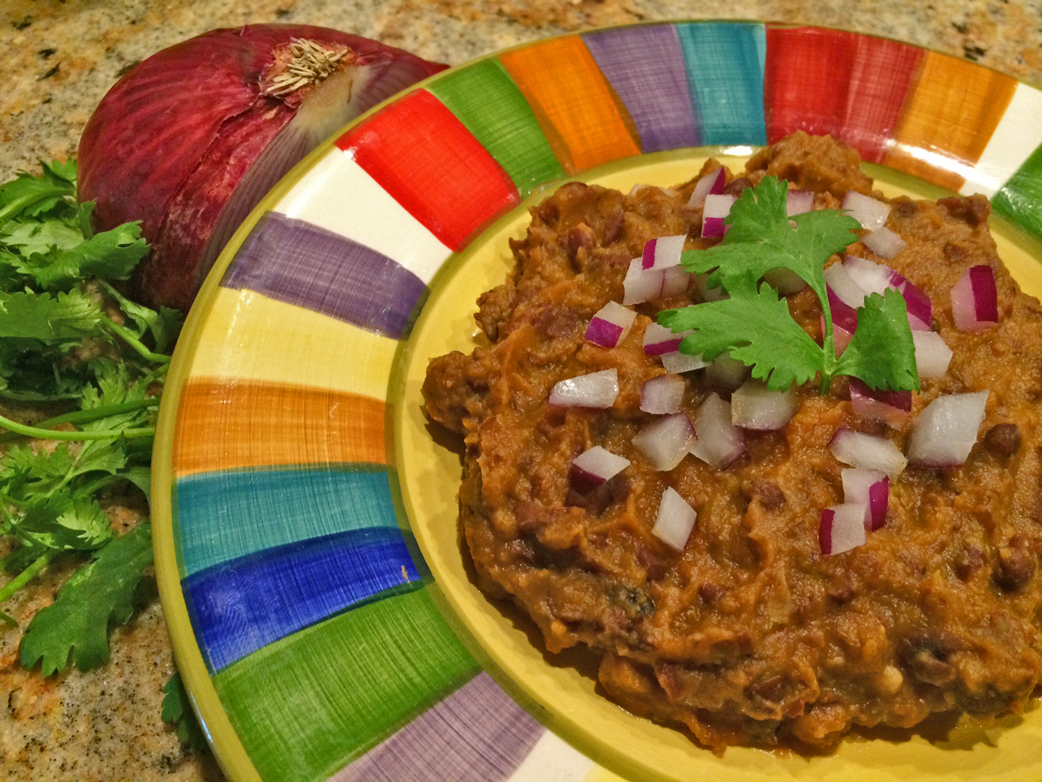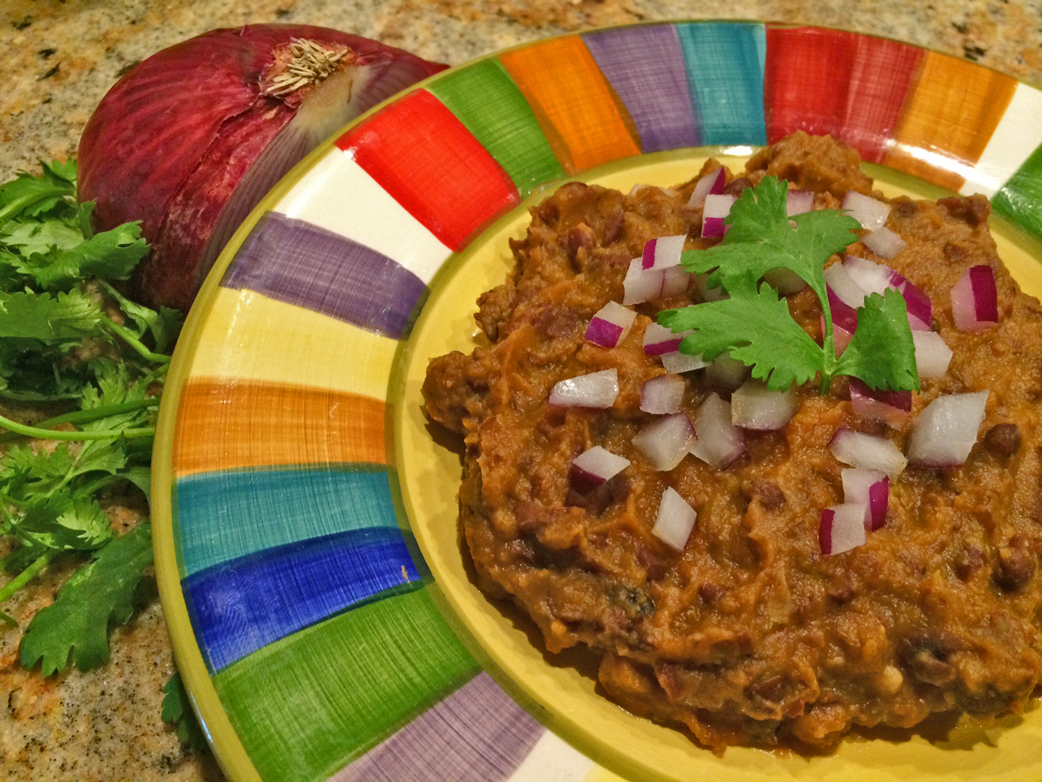 Black Bean Pumpkin Smash
September 1, 2015
Black bean pumpkin, you say? I know there will be nay-sayers and that's fine. For those of you who have a bit of adventure, I'm sure you'll enjoy it! On that note, I have a really tough time choosing favorites, but I'm almost 99% positive that black beans are my favorite bean. They are immensely versatile as a vegetarian protein option and a great fiber option for meat-eaters. This black bean pumpkin recipe is a super easy meatless side dish to put together in a pinch using stuff you already have at home!
Prep: 5 mins
Cook: 10 mins

5 mins

10 mins

15 mins

Yields: 3-4 Side Servings
Directions
1Add 1 can of black beans to a medium saucepan.
2
3Use a masher to lightly smash the beans.
4
5Add pumpkin, lime, garlic, sage, honey, and salt/pepper. Stir.
6
7Heat over low-medium heat for 5-10 minutes, until heated through.
8
9Top with red onions and cilantro.
0 Reviews