Baked Ratatouille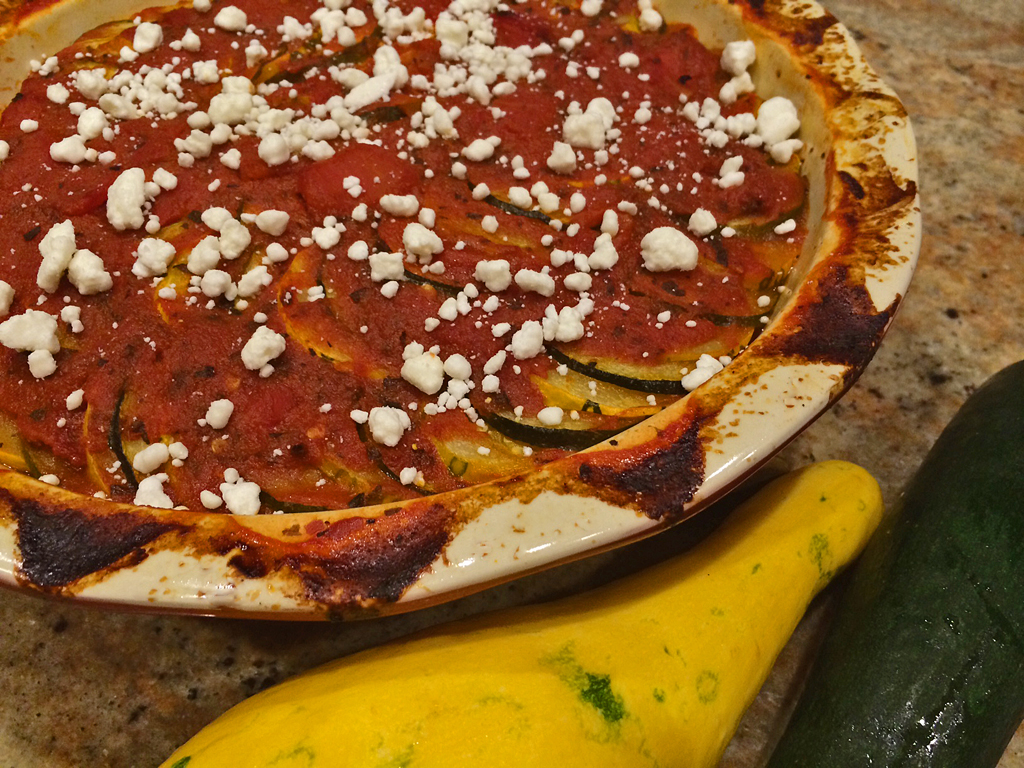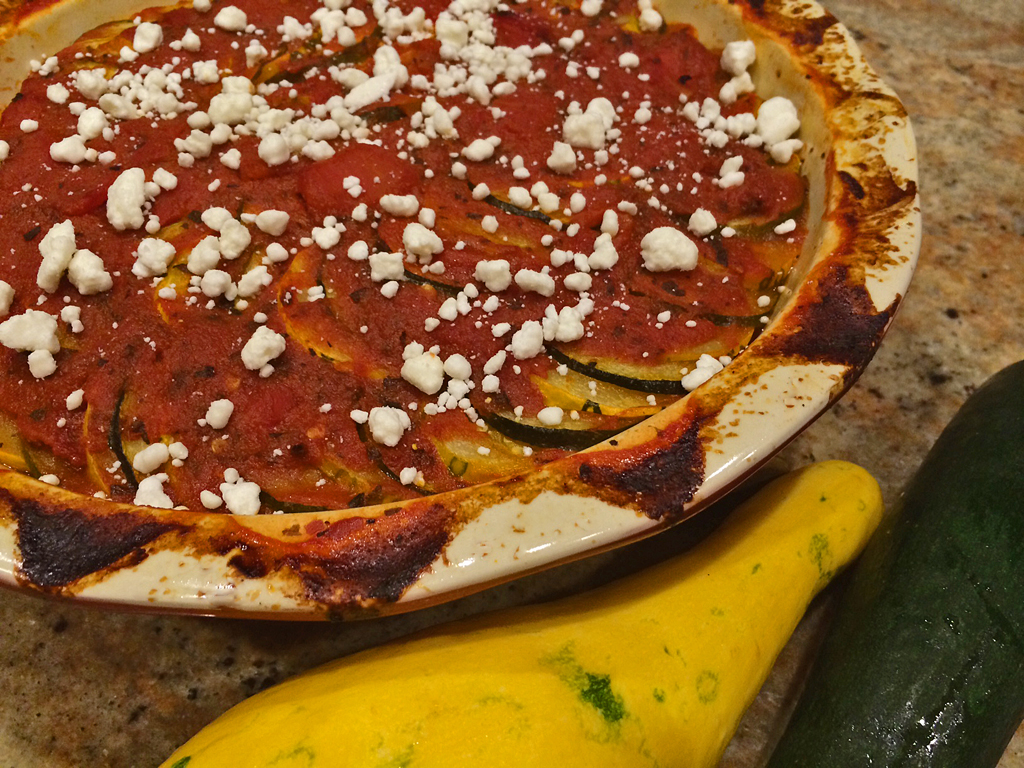 Baked Ratatouille
September 30, 2015
Baked ratatouille brought to you by one of my fave movies. If you like cartoons, then I'm sure you've stumbled across a little movie called Ratatouille. Not only do I think the movie is adorable, but it made me curious about the origin of his name. The dish that inspired his name is a bit more complicated than most, but it offers a host of health benefits as well as delicious flavors. The bright yellow and green squash contrast with the bright red tomato sauce making this bake ratatouille dish a real eye-pleaser.
Prep: 20 mins
Cook: 1 hr 5 mins

20 mins

1 hr 5 mins

1 hr 25 mins

Yields: 3-4 Meal Servings
Directions
1Preheat oven to 375 degrees.
2
3Spray a medium casserole dish with cooking spray.
4
5In a medium bowl, combine sauce, tomatoes, garlic powder, basil, and chili flakes. Spread 1/3 of mixture on bottom of dish.
6
7Top with eggplant and onions. Top with another 1/3 of sauce mixture.
8
9Arrange green and yellow zucchini in a circular pattern. Top with leftover sauce.
10
11Cover and bake for 50 minutes.
12
13Uncover, bake for an additional 15 minutes.
14
15Serve with rice or pasta. Top with goat cheese.
1 Review