Baby Heirloom Tomatoes & Scallions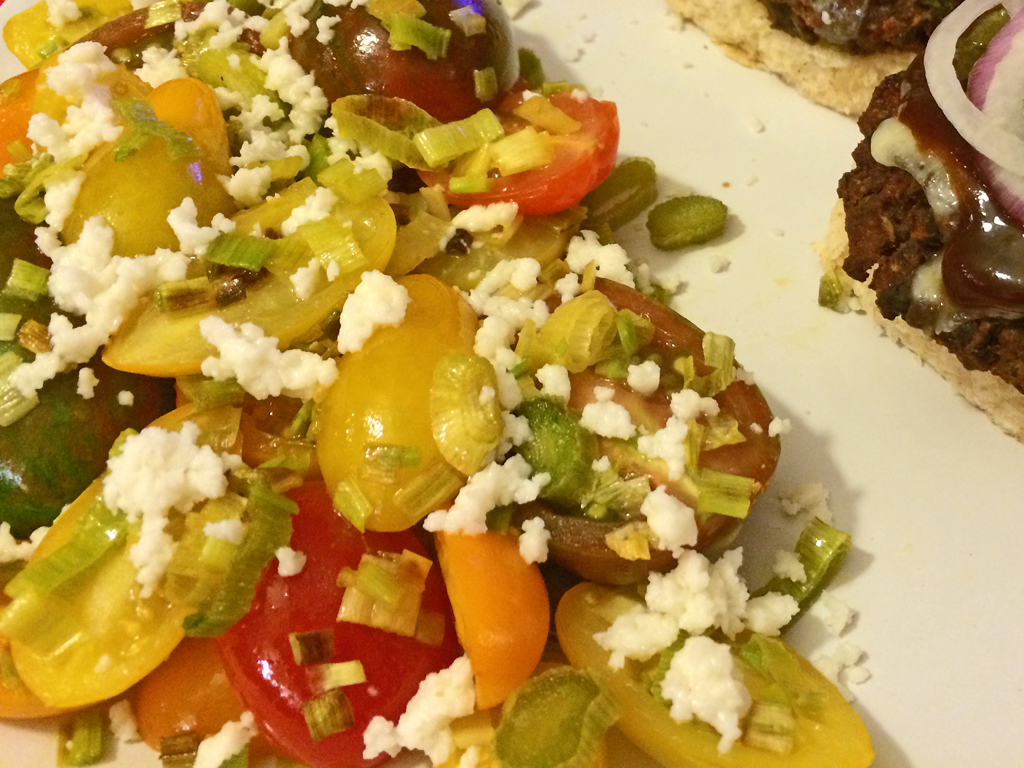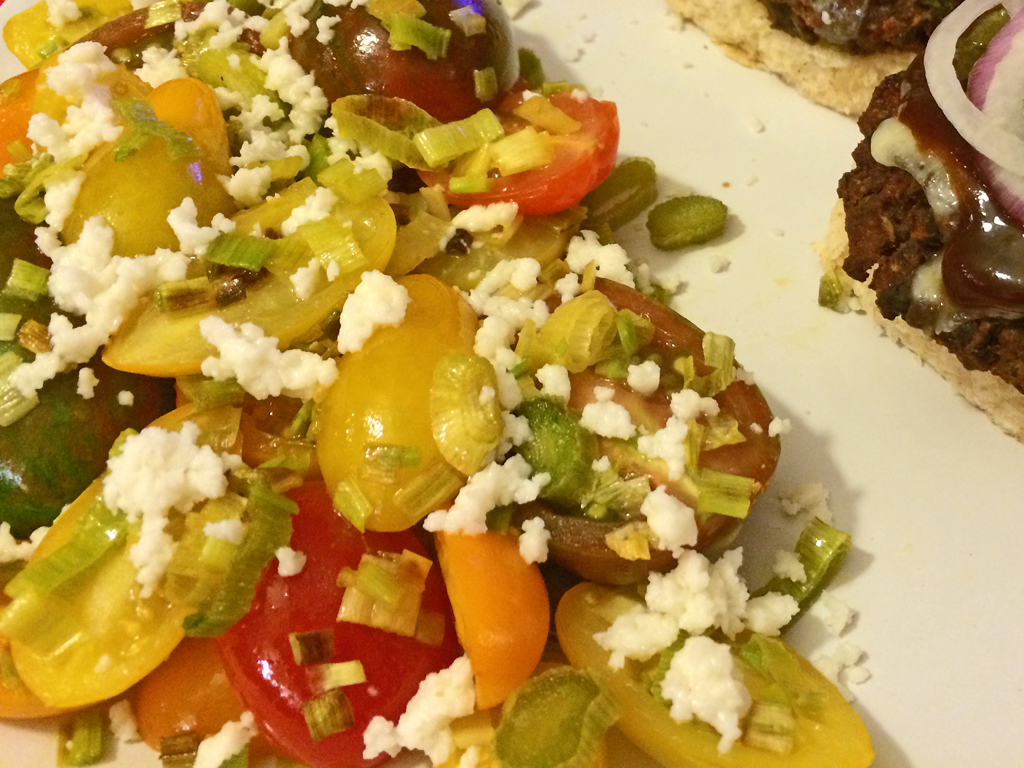 Baby Heirloom Tomatoes & Scallions
September 7, 2015
Baby heirloom tomatoes combine the sophistication of their elder counterparts with the whimsicality of cherry tomatoes. This easy to put together salad heats the tomatoes and green onions delicately enough to heighten their flavor without changing their textures. If the delicate flavors don't persuade you, then perhaps this salad will appeal to your eyes. The robust purple, orange, and yellow color of the tomatoes, the bright green of the scallions, and the bright white goat cheese play together in this delicious baby heirloom tomatoes and scallions side dish.
Prep: 10 mins
Cook: 5 mins

10 mins

5 mins

15 mins

Yields: 2-3 Side Servings
Directions
1In a medium saucepan, add olive oil.
2
3Heat olive oil for 2-3 minutes on high.
4
5Turn heat to low, add tomatoes, green onions, and salt/pepper.
6
7Cook for 3-5 minutes, or until warmed through.
8
9Remove from heat. Top with goat cheese.
0 Reviews