Artichoke & Chickpea Pasta Bake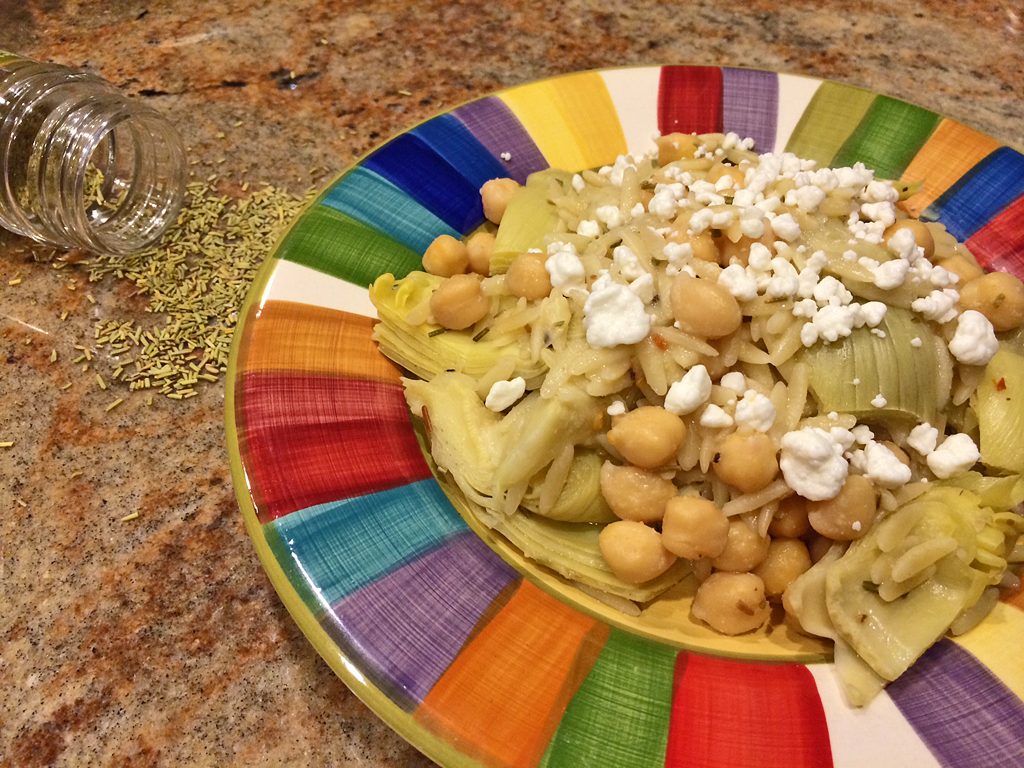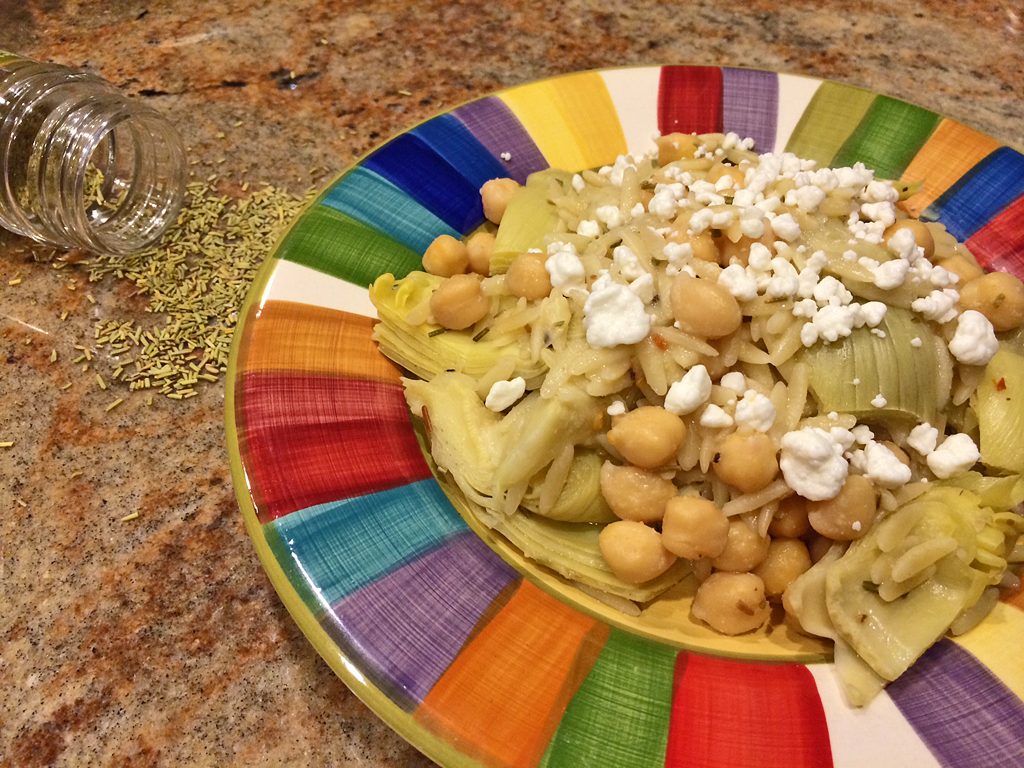 Artichoke & Chickpea Pasta Bake
September 3, 2015
Brighten up your dinner with this lemony artichoke and chickpea pasta bake. Chickpeas are an excellent source of protein and fiber while artichokes hold their own offering a plethora of antioxidants. The bright flavor of lemon shines throughout highlighting the earthy flavors of the artichokes and chickpeas. The piney rosemary flavor and red chili flakes spice things up a bit, but not so much to overwhelm. So dig into this delicious artichoke and chickpea pasta bake tonight!
Prep: 15 mins
Cook: 50 mins

15 mins

50 mins

1 hr 5 mins

Yields: 2-3 Meal Servings
Directions
1Preheat oven to 350 degrees.
2
3Spray saucepan generously with cooking spray.
4
5Brown orzo for 5-10 minutes on medium-high heat.
6
7Add rosemary, garlic powder, and red pepper flakes. Cook for 1-2 minutes, stirring.
8
9Add broth, lemon juice, and lemon zest. Cook for 10 minutes.
10
11While simmering, spray an 8 x 8 glass plan with cooking spray. Add chickpeas and artichoke hearts.
12
13Add half-cooked orzo to baking dish.
14
15Cook for 25-30 minutes, or until orzo is cooked and liquid is gone.
16
17
18
19
20
21
0 Reviews