A-Peel -ing Baked Apple Crisps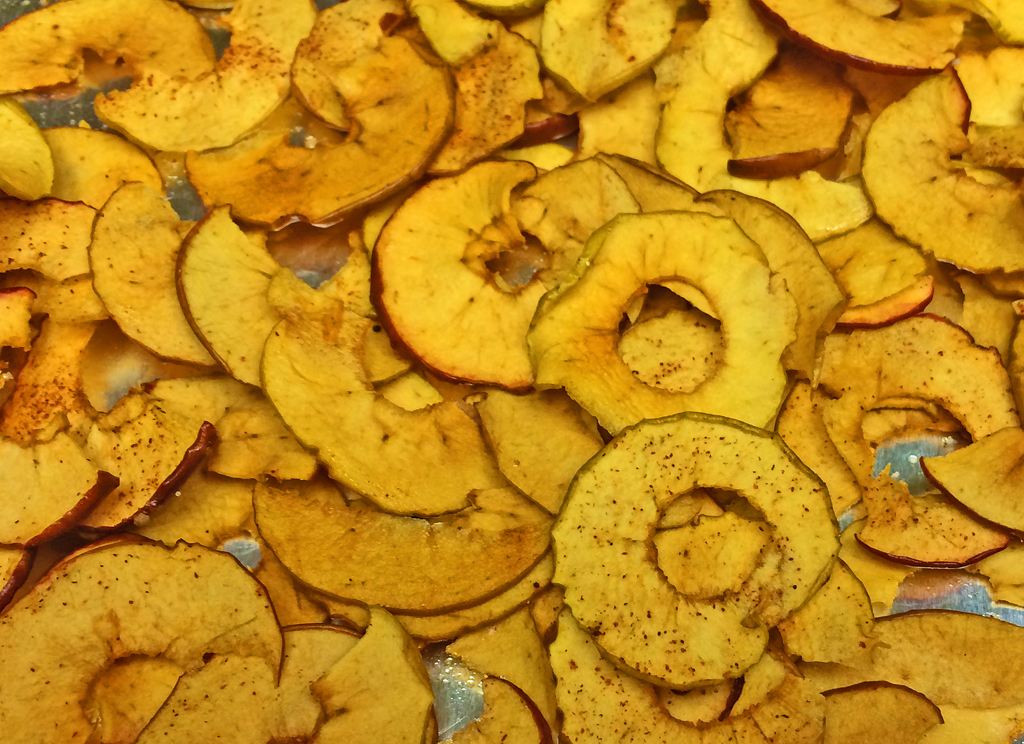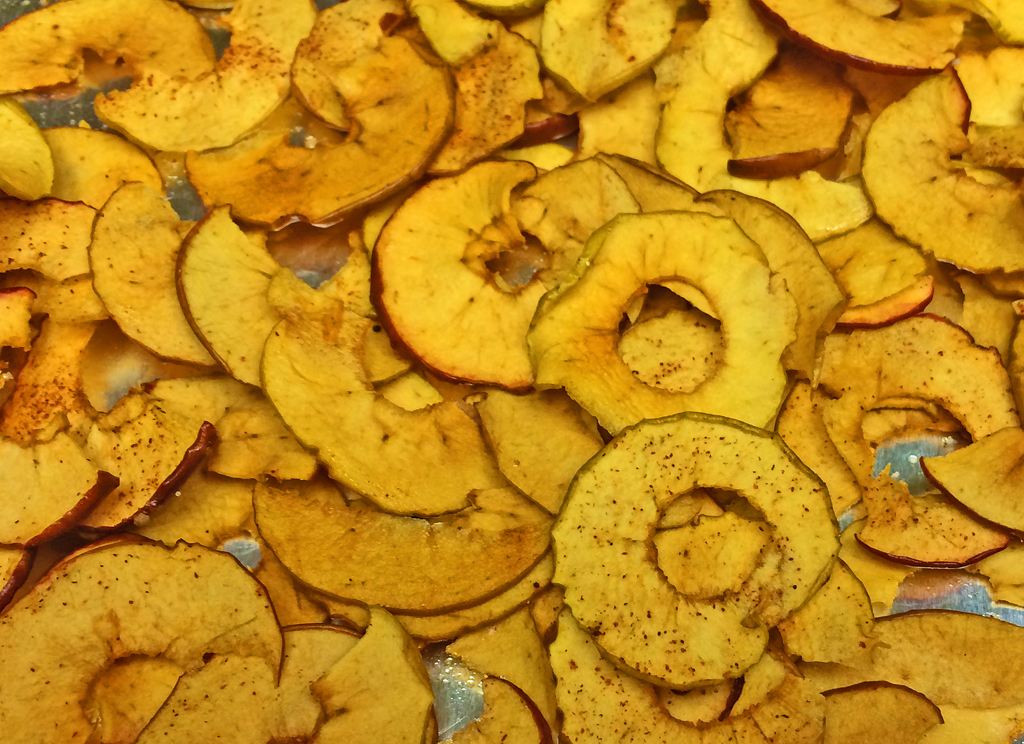 A-Peel -ing Baked Apple Crisps
August 24, 2015
Choose these baked apple crisps instead of chips, and your waistline will thank you. In San Diego, if you think of apples, you think of Julian. It's a small, foresty town about an hour East of America's Finest City. My boyfriend and I went out there one weekend to pick some apples. We ended up at 3 different apple orchards and a pear orchard. Needless to say, we had an abundance of apples after that. This is a simple snack that takes advantage of what the apple has to offer naturally. Cutting the apples may take a bit of effort, but once they're in the oven you're free to clean the house, or take a nap. In the event of naptime, please remember to put an alarm and/or timer on so as not to burn the house down. These baked apple crisps are worth a lot, but probably not that...
Prep: 45 mins
Cook: 2 hrs 30 mins

45 mins

2 hrs 30 mins

3 hrs 15 mins

Yields: 4 Snack Servings
Directions
1Preheat oven to 200 degrees.
2
3Line baking sheet with aluminum foil, spray with cooking spray.
4
5Core apples and slice thinly using a mandolin or sharp knife. Arrange apples on baking sheet without overlapping.
6
7Mix salt with cinnamon. Sprinkle evenly on apples.
8
9Bake for 1 hour and flip.
10
11Bake for another 1-2 hours until apples are crispy.
12
13
0 Reviews