3-Bean Meatless Chili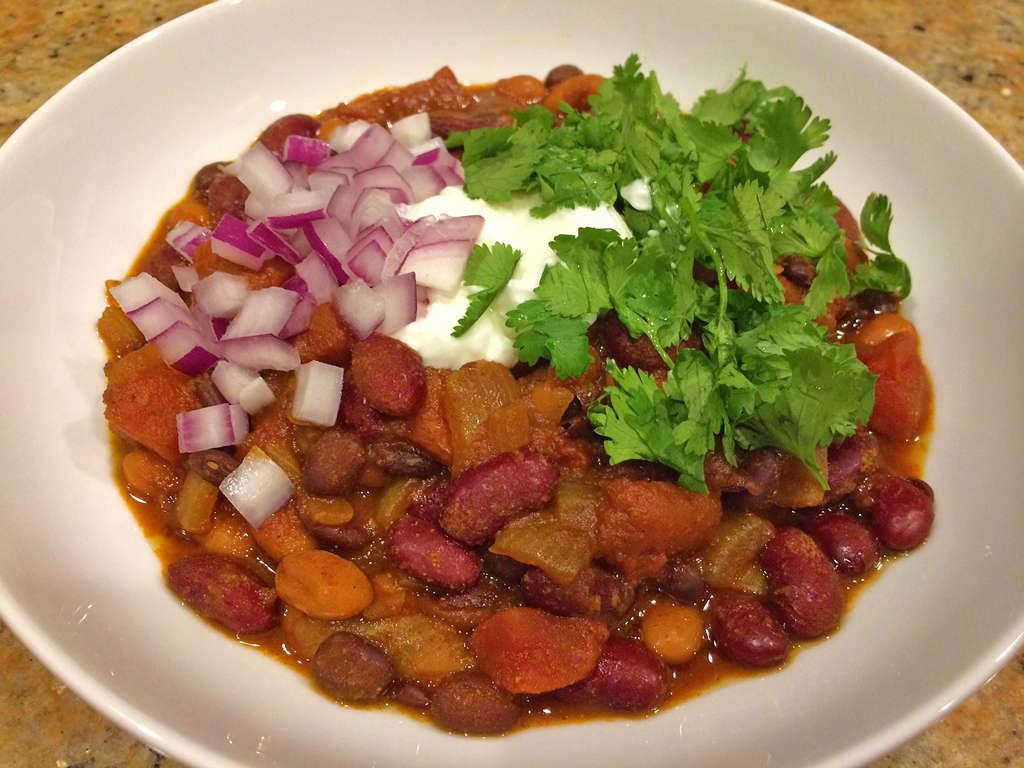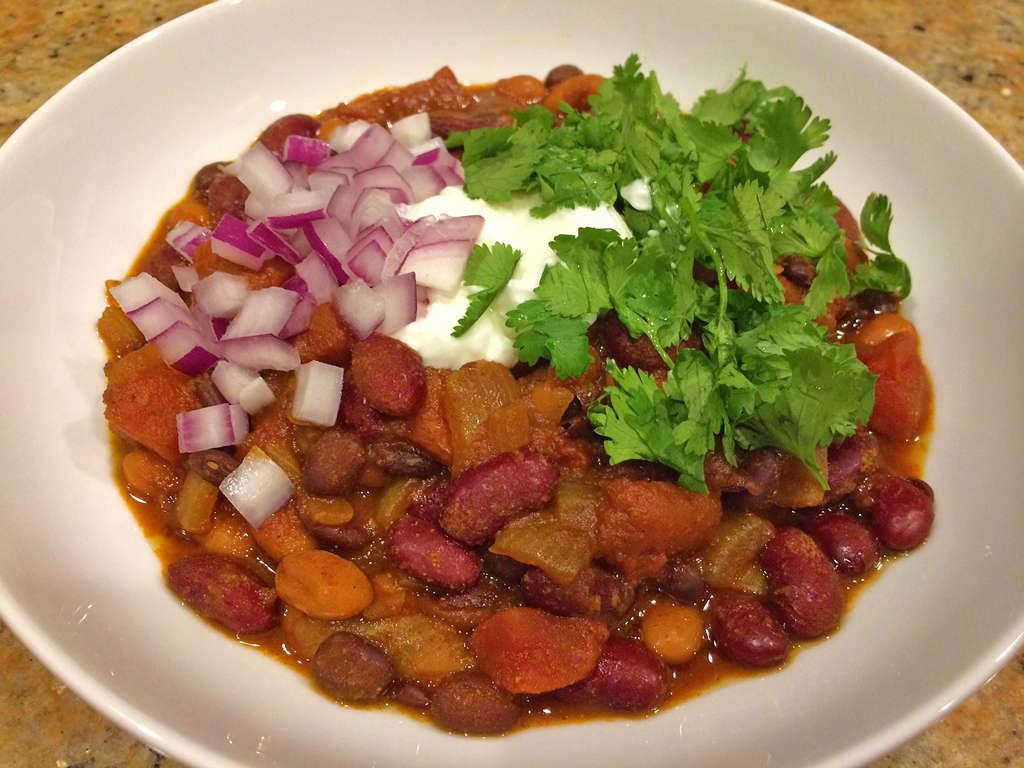 3-Bean Meatless Chili
August 25, 2015
Meatless chili is a staple in our house. We try to eat meatless meals at least 3 times a week so I make it a priority to just pop open a few cans of beans, throw in some seasonings and let this meatless chili do it's own thang. I chose to add a bit of turmeric to complement the heat of the chili powder as well as honey to act in place of the traditional brown sugar that is usually added to chili. If you're looking for that special vegetarian dish than this meatless chili is a winner! This pairs nicely with my Sriracha Garlic Bread.
Prep: 15 mins
Cook: 2 hrs

15 mins

2 hrs

2 hrs 15 mins

Yields: 4 Servings
Ingredients
1 Can of Pinto Beans, low sodium
1 Can of Black Beans, low sodium
1 Can of Kidney Beans, low sodium
2 cups Veggie Broth, low sodium
1 Can of Diced Tomatoes, low sodium
Toppings
Directions
1Spray a saucepan with cooking spray. Saute 3/4 of red onion (reserving 1/4 for garnish) on medium until translucent.
2
3Add garlic powder, chili powder, turmeric, and pepper flakes. Cook for 2 min.
4
5Add veggie broth (*this is called deglazing). Add honey.
6
7Add beans. Add tomatoes.
8
9Simmer, covered, on low for 60 min.
10
11Remove lid and cook for an additional 30 min.
12
13Serve with red onions, sour cream, cilantro, and cheese.
0 Reviews